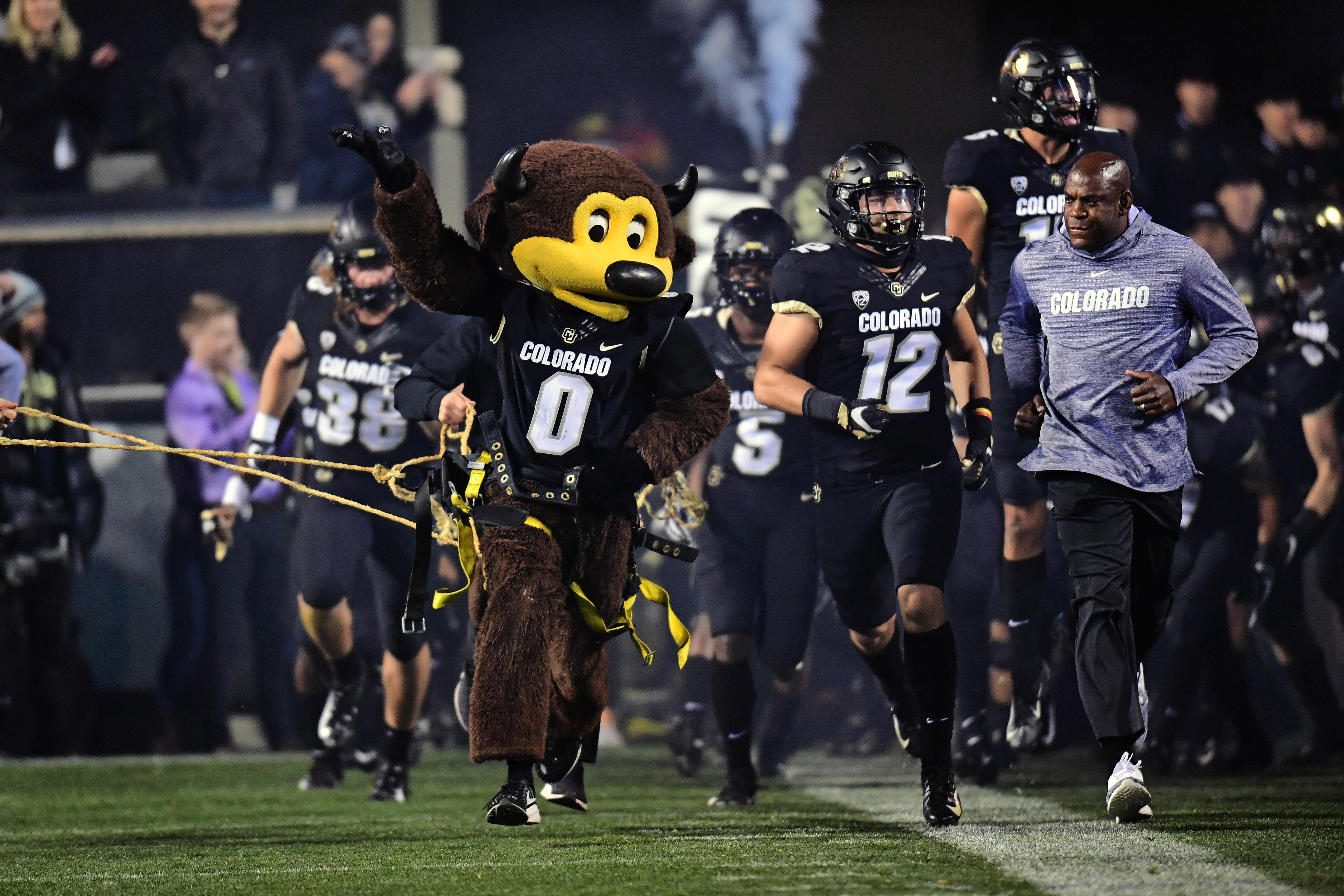 "Belief precedes success," Mel Tucker told media members Tuesday. "So first you have to believe you can make the plays, you can get the job done."
Colorado has not been able to get the job done the last four games, but Tucker and his team are not discouraged. The Buffaloes face UCLA Saturday night at the Rose Bowl.
Colorado (3-5, 1-3) has lost four straight games. Their last win was a three-point victory after a back and forth battle with Arizona State back in late September. A hot start cooled by injuries and mistakes gave way to a four-game losing streak for the Buffs, after failing to score in the fourth quarter against USC last week.
A quick glance at UCLA's record, 3-5, 3-2 in the Pac-12, shows the true parity of the conference. It may also lull Buffs fans into a false sense of security, with Colorado in dire need of a bounce back victory.
UCLA beat Stanford and Arizona State in the last two weeks scoring a combined 76 points. The Bruins' other win, their first of the season, came in astonishing comeback fashion against Washington State. UCLA scored 50 in the second half to beat the Cougars 67-63.
On the other hand, in their first three games of the season, all losses, UCLA only scored 14 points apiece. The rollercoaster season they've had bears a striking resemblance to Colorado's season. Both teams have demonstrated their inconsistencies through nine weeks and have won and lost close games.
Colorado will need their offense to be in a groove against a UCLA team likely to take several trips to the end zone. Tony Brown's consistency throughout the year has him leading the Buffs in receptions (42), receiving yards (547), and receiving touchdowns (4). Laviska Shenault Jr. had a phenomenal showing last week against USC with 172 yards and a touchdown on nine catches.
"HASTA LAVISKA, BABY" 👋@Viska2live pic.twitter.com/pMZtzcMv1a

— Colorado Buffaloes Football (@CUBuffsFootball) October 29, 2019
While the Colorado passing game is their obvious offensive strength, UCLA has found their stride in the run game in recent weeks. Senior running back Joshua Kelley has a rushing touchdown in four straight games and had four touchdowns and 164 yards against Arizona State last week.
Redshirt freshman Jalen Sami welcomes the challenge presented by the UCLA offense.
"Being at the nose position is kind of hard, but the run game is fun," Sami said. The 6'6", 320-pound defensive lineman garners high praise from Tucker and the Colorado coaching staff. But the Buffaloes know there is still room for improvement.
"We still have to do a better job tackling, when we don't tackle well that's when we see explosive runs," Tucker explained, reflecting on one of the mistakes that has plagued his team week-to-week. "When I don't see the execution at the level, at the standard of what we need to have, I'm disappointed, you know? But I'm not discouraged."
The Buffaloes need a win badly and UCLA has won back to back games. Colorado is 6.5 point underdogs in Pasadena, Cali. Saturday, and as with every game this season the defense could make or break it.
Both quarterbacks will be fun to watch, provided UCLA's Dorian Thompson-Robinson is active for the game. He is currently listed as questionable (per ESPN), but has thrown for 1,611 yards and 15 touchdowns this season and has three games with over 50 yards rushing.
Steven Montez has had his ups and downs this year but is confident in his preparation for the Bruins' defense. The senior would also enjoy continued inclusion of designed quarterback runs in the game plan.
"Yeah, to be honest, I love that. I love running the football… it kind of just gets me in the flow of the game," Montez happily shared. Even though he had to leave the field after a hard hit against USC, he was cleared to return and will be looking for Shenault and Brown on Saturday to get Colorado their first win in over a month.
As Mel Tucker said to end his press conference on Tuesday, "It takes what it takes."
Colorado plays UCLA at the Rose Bowl in Pasadena at 7 PM (MT), with the game broadcast on the Pac-12 Network.