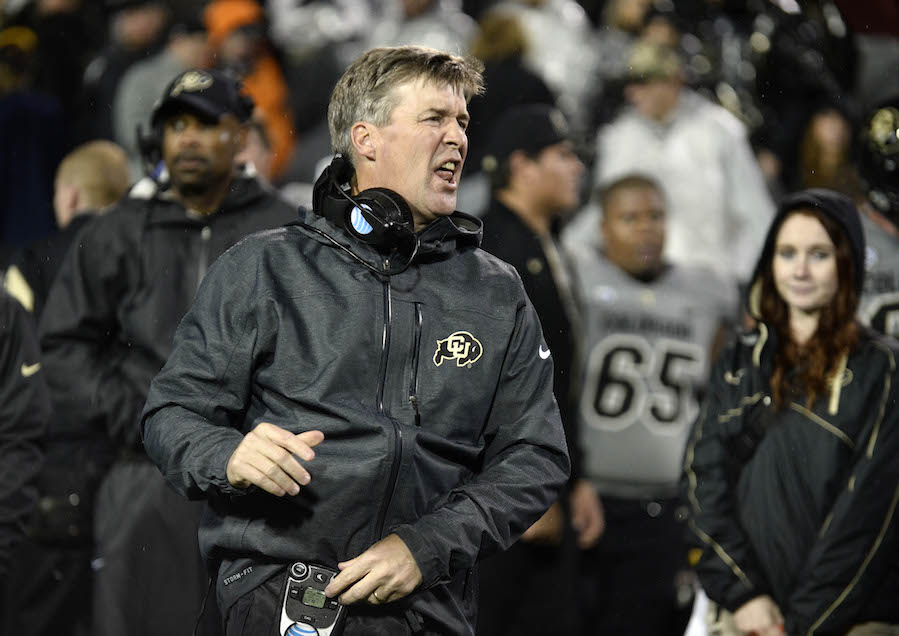 Once again, CU hasn't had the results against Pac-12 opponents that they'd like. They opened their Pac-12 scheduled by losing to Oregon 41-24 and last week they lost in Tempe to ASU 48-23. Despite the lopsided loses there have been positives to take away from each game. Such as the fact that CU was tied with Oregon at halftime 17-17.
Former CU quarterback Bobby Pesavento told Gil Whiteley that you're starting to see that CU has the talent to compete in the Pac-12 but the Buffs just aren't making enough plays. There aren't any participation awards to be had in college football, so having talent will only get you so far. Mike MacIntyre is going to need to start winning games against Pac-12 opponents if he wants to save his job.
Listen to the full interview below.
Catch Gil Whiteley M-F from 11a to 1p on Mile High Sports Radio AM 1340.