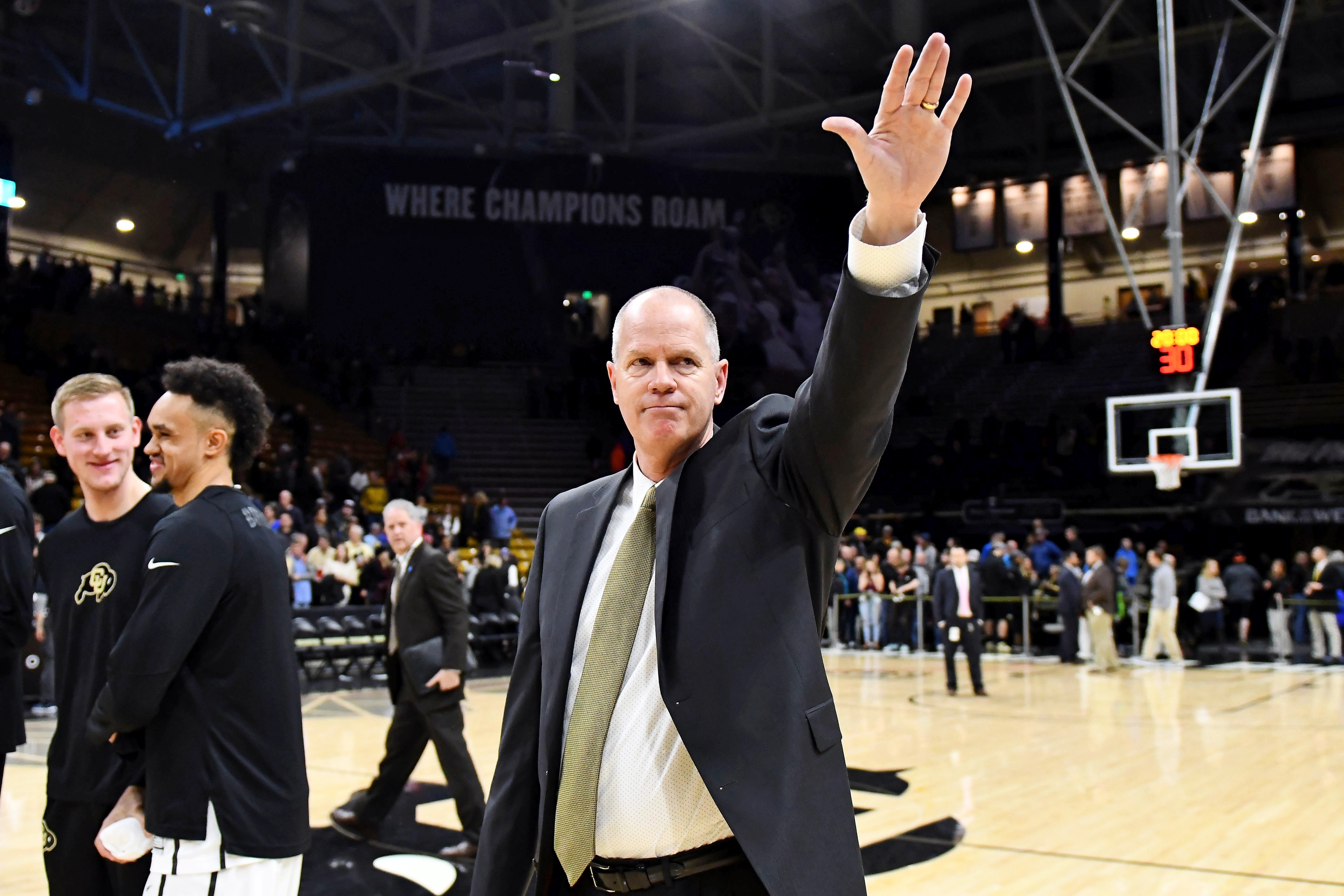 After an abhorrent offensive display against California on Saturday afternoon, the University of Colorado men's basketball team bid farewell to four fifth-year seniors, downing the Golden Bears, 54-46.
"It's a special day for four seniors and two senior managers who really helped this program each in their own individual way," head coach Tad Boyle said. "You like to see them go out on a high note with the way we played Thursday offensively, the way we played today defensively. It leaves a good taste in their mouth."
For the last time in a Colorado (18-13, 8-10) uniform at the Coors Events Center, senior Xavier Johnson led the way with 19 points, followed by senior Derrick White (17 points, eight rebounds, four assists) and junior Dom Collier (10 points). Senior Josh Fortune added two points to the total, and Wes Gordon contributed three rebounds.
"We know Cal's a good team and we lost to them at Cal," Collier said. "We knew it was going to be a fight in the last regular season game, and then we just wanted to get it done for our seniors, that's what it's all about. They gave us their all this year."
From start to finish, neither team commanded the ball and neither gained a notable lead on the other at any given point. For the game, the Buffs shot an abysmal 34 percent, which somehow bested that of the Bears (19-11, 10-8), who only managed 27.3 percent. But when offense fell through, the Buffs stepped it up on the defensive end.
"We had to rely on defense for sure, and we played great D and it got us the win," King said.
The Buffs and Bears got off to a sloppy start, barely hitting double digits before the first ten minutes expired. And with two early fouls on both Xavier Johnson and Tory Miller, the Buffs had to rely on the firepower from the bench, not that they had much in the first half.
Although the two teams exchanged blows with three lead changes and just as many ties, the first 20 minutes of play were the definition of "ugly basketball" as the Buffs managed only 25 percent to Cal's 30 percent.
At the half, the Bears led, 25-22.
Not much changed from a quality perspective in the second half, but junior George King was able to fire up the team midway through with an emphatic put-back dunk, which the rest of the team followed with a torrent of threes.
The small run that followed gave the Buffs the final push they needed to seal the deal over the Golden Bears, going on to win 54-46.
The Buffs begin their postseason journey on Wednesday, March 8 as they brave the Pac-12 tournament at the T-Mobile Arena in Las Vegas. Times and matchups have yet to be decided.
"We're playing good basketball right now," Boyle said. "If we put everything together, defense and offense, we can beat anybody in this league. But we also know that if we don't, we can be one and done and on the way home."