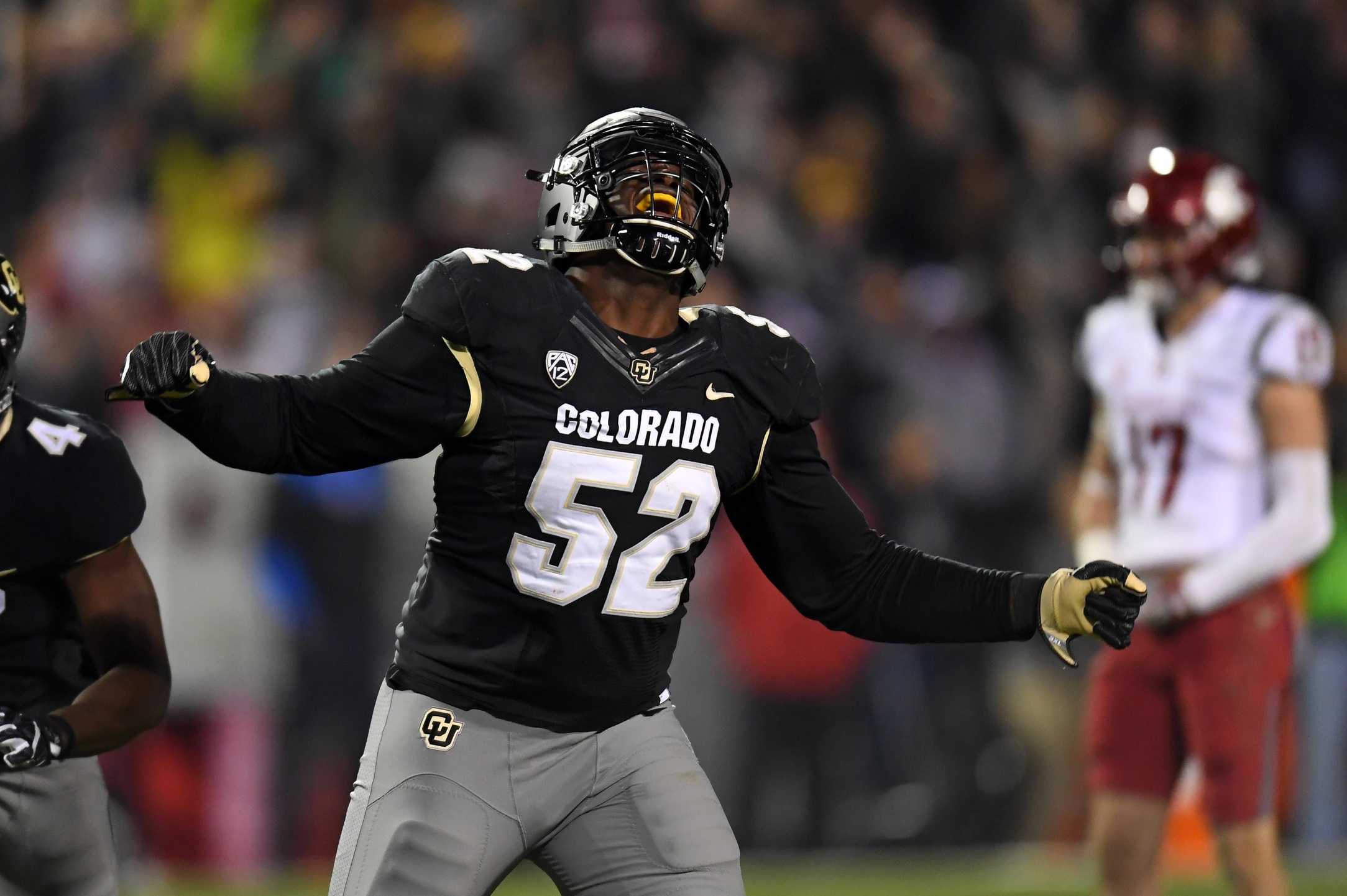 With their season off to a sluggish start, the Colorado Buffaloes (4-3, 1-3) picked up a hard-fought and much needed win last week against the Oregon State Beavers (1-6, 0-4), 36-33. CU snapped a three-game skid and moved to 1-3 in Pac-12 play, at the very bottom of the Pac-12 South.
All the Buffs need is two more wins to for bowl eligibility. It will not be easy but it would go a long ways to recover what has shaped up as an under-achieving season. This week they'll get all they can handle as they travel to Martin Stadium to play the (#15/#18) Washington State Cougars (6-1, 3-1). For Colorado to build a winning streak they must upset a Top 25 team coming off a blowout loss on the road at the California Golden Bears (4-3, 1-3), 37-3. Here's what the Buffs have to accomplish in order to get win number five.
Keep it rolling on offense
The Buffaloes started out the year in a bit of a slump, especially on offense. However, over their last two games redshirt-sophomore quarterback Steven Montez and redshirt-senior tailback Phil Lindsay have helped lead the team to 78 points.
Against Oregon State, the Buffs racked up 385 yards of total offense despite only having the ball for 24:20, as opposed to the Beavers' 35:40. Montez finished 14-of-24 as he threw for 168 yards with two touchdowns. One of which was receiving, coming from redshirt-senior wide receiver Bryce Bobo on a trick play. Bobo's reverse pass back to Montez for the touchdown was just a part of the receiver's outstanding afternoon. Bobo had himself a game as he finished with 126 yards and two touchdowns on nine catches, just the second one hundred yard receiving performance of his career.
On the ground, Lindsay continued his onslaught as he toted the ball 28 times for 185 yards and scored twice. He's the second leading rusher in the Pac-12 heading into Week 8, behind Heisman-candidate, junior tailback Bryce Love. Expect much more of the same moving forward as it seems the Buffs have begun to find the rhythm that we may see the final six games of 2017. Moreover, keeping redshirt-senior quarterback Luke Falk and the Wazzu offense off the field by extending offensive drives will be essential for victory.
Capitalizing on mistakes
Coming off their first loss of the season, the Cougars will assuredly be looking to correct mistakes quickly as they have the potential to compete for a Pac-12 crown in Santa Clara at season's end. WSU's seven turnovers and execution errors were the story of the game. Buffs' Head Coach Mike MacIntyre called the game, "an anomaly" while addressing the media this week and expects the Cougs to be at their best. Those mistakes are something you can bet was a point of emphasis for Head Coach Mike Leach in practice this week.
An early fumble, a missed a field goal, a perplexing one-yard punt, two interceptions in the red zone and another fumble that was returned for a touchdown. If the Buffaloes can find some way of forcing turnovers, like they did in the second half against the Beavers, they may be able to keep the game close. However, it will take a complete four quarters of mistake-free football for Colorado themselves.
Defensive pressure
One of the issues that the Buffs are facing is the lack of a pass rush. It was there early as the Buffs defense racked up 9 sacks in the first three games of the season against Group of 5 teams. Since, the Buffs have come up with just one sack for negative yardage in the four conference games.
This week the task is no different. Get to the quarterback. Falk failed to throw a touchdown for only the third time in his career last week and some credit has to go to the pressure Cal was able to create.
Falk leads the Pac-12 with 19 touchdowns as he's completed 70.8 percent of his passes. The Buffs catch a break as he'll be without one of his top weapons this week. Junior wide receiver Tavares Martin Jr. was suspended by Leach earlier in the week for a violation of team rules.
If the Buffs want any chance of finding a win, they'll have to keep true freshman outside linebacker and pass rush specialist, Jacob Callier on the field more often. Callier played more in the second half against the Beavers and yet again proved he could create havoc for opposing offenses.
Bottomline
For the Buffs to come away with a win, it is most likely going to have to come in #Pac12AfterDark-fashion. An 8:45pm MT kickoff on ESPN2 is Colorado's next chance to silence some critics and find their second consecutive win.