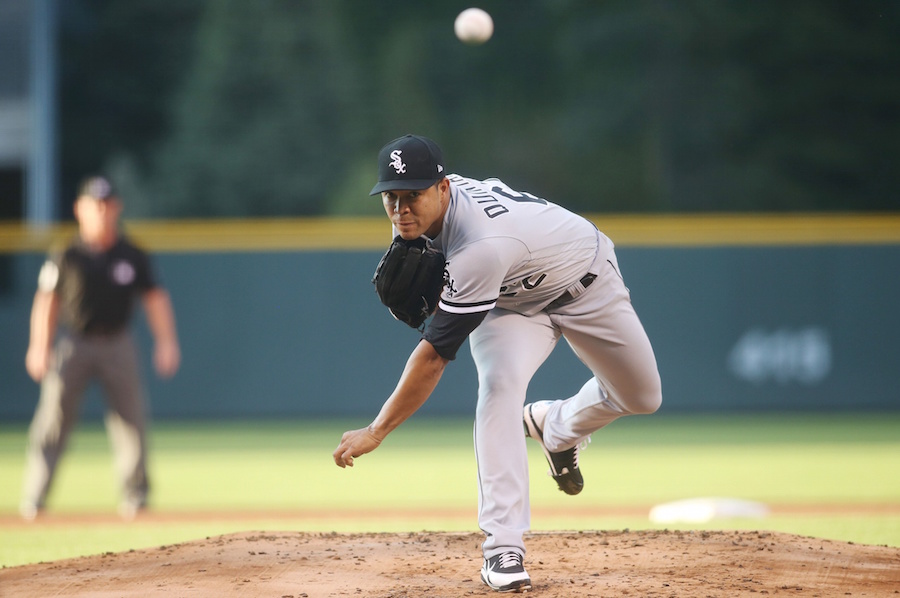 The reigning world champion Chicago Cubs have officially made the first splash of trade deadline season in the MLB, acquiring Jose Quintana from the White Sox for prospects.
The Cubs have sent four prospects, including the top player in the North Siders' farm system, Eloy Jimenez, to the South Siders. In Jimenez, the White Sox are getting Baseball America's top outfield prospect and the number one outfielder. Other sources (Baseball Prospectus and MLB.com) have Jimenez as a consensus top-10 overall prospect and top-3 outfielder.
Though Quintana's numbers this season (4-8, 4.49 ERA in 18 starts) haven't been up to his career standard, the five-year veteran posted a minuscule 1.78 ERA across five starts in the month of June. In this deal, the Cubs have set the market price for acquiring a mid-rotation starting pitcher. This could affect the Rockies, who may be on the lookout for a veteran starting pitcher as the trade deadline draws nearer.
With the price being set at a top prospect and a package of top minor-league prospects, that would mean the Rockies could be forced to give up players like Brendan Rodgers or Ryan McMahon, both of whom just played in the All-Star Futures game, as a part of a package to bolster their starting rotation (or a plus-side bullpen arm).
Chicago trails the Rockies by 7.5 games for the final Wild Card spot in the National League. (The Cardinals are also 7.5 games back.) The move clearly shows that they're not content to miss the playoffs a year removed from their first World Series victory in 108 years.
The price for a solid veteran pitcher seems steep, but if Bud Black and the Rockies are going to fend off the Cubs during the second half, some top prospects could be on the move in the near future.