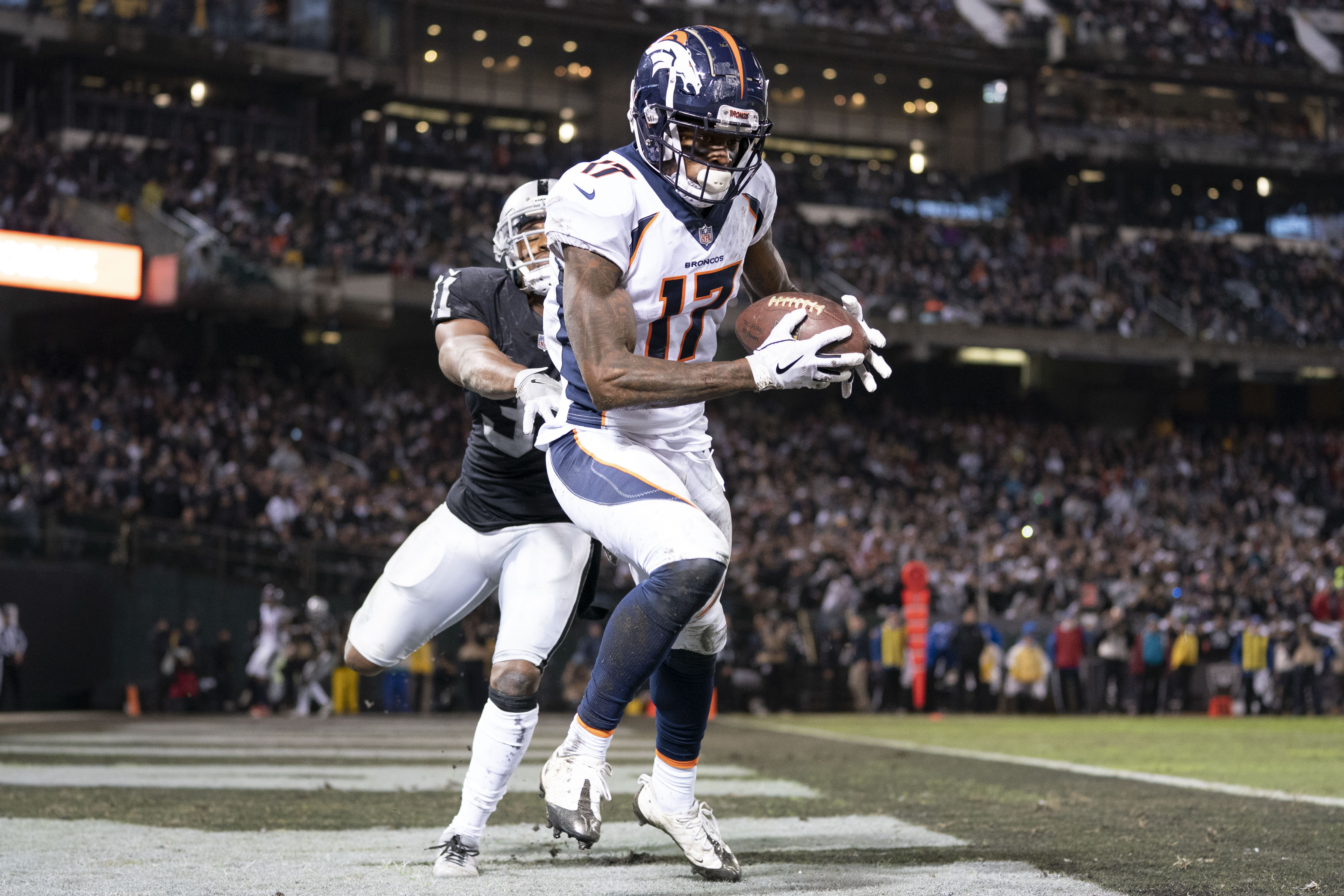 As the Denver Broncos prepare to square off against the Chicago Bears in Week 2, wide receiver DaeSean Hamilton caught up with Eric Goodman and Les Shapiro of Mile High Sports Afternoon Drive.
The duo peppered the receiver with numerous question, including one about his critical drop in the end zone in Denver's first game versus the Oakland Raiders, and how he plans to move past it.
"It's not that hard," Hamilton said. "I just look forward to the next game, put it behind me as quick as I can. You are going to think about it because it happened to you directly, but I am worrying about performing 1000x better against Chicago, and that's all I can worry about."
Hamilton's teammates were quick to defend him, including quarterback Joe Flacco.
"Listen, DaeSean is a really good wide receiver, and he's going to have an awesome year," Flacco said. "He's going to be a really great, reliant receiver in this league. I know how he feels about it, but we're a team, and those things happen. That's not why we lost the game. I have all the faith in DaeSean to do the right thing and catch the football, so I'm going to be on his side to help him bounce back and get ready for a greater week."
Hamilton appreciates the positive reinforcement and looking to get back on track in Week 2 versus the NFC's top defense last season.
"It means a lot," Hamilton said of the support he received from his teammates. "I have a lot of confidence in myself to make the plays for the rest of the season. It makes me more excited for the rest of the year and the next game, making the most of my opportunities because I was not able to do that last week. You have guys and coaches that are supporting you to make sure there is no drop off in your game."
To listen to the full interview with Hamilton, click here or check out the link below.
Catch Afternoon Drive with Goodman and Shapiro every weekday from 4p-6p on Mile High Sports FM 104.7 | AM1340 or stream live any time for the best local coverage of Colorado sports from Denver's biggest sports talk lineup. Download the all-new free Mile High Sports Radio mobile app for Apple or Android.