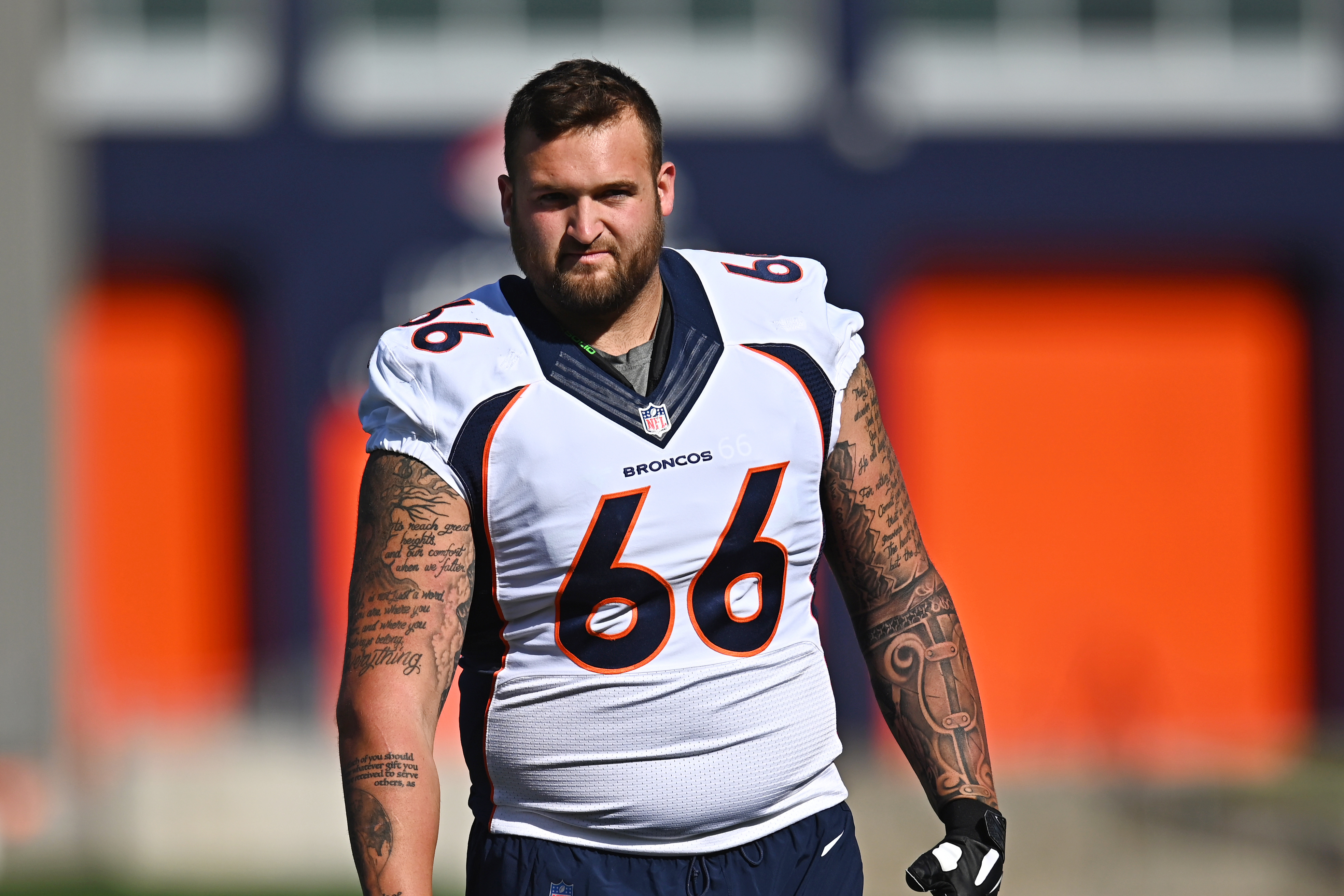 Written by Torry Rees
Getting drafted by the Denver Broncos was a dream come true for Dalton Risner, a native from Wiggins, Colorado, but he's not complacent about it as he seeks to improve every day in training camp.
Risner joined Les Shapiro and Eric Goodman of Afternoon Drive on Mile High Sports AM 1340 | FM 104.7 and talked about his eagerness to learn from veterans and not resting on his laurels of being a 2nd round pick or his college accolades.
"I come out here every day with the mindset I want to be great," Risner said. 'I want to do all I can to make this team better myself better, but that doesn't mean that I'm where I need to be. You can work harder not [to] be where you need to be. I got a long way to go to be the high player that I want to be for this offensive line for this team, but I'm definitely giving the effort."
Not only does he work hard on the field, he's constantly in the ears of veterans in the locker room as he tries to pick their brains about life in the NFL.
"You come in as a rookie and you think you have it all figured out," Risner said. "I don't really see the benefit of that. I see [the] benefits of asking guys that have played in the NFL for multiple years. They've been there before, ask them as many questions as you can, take advantage of that especially if you got a guy that's willing to answer your questions. I'll wear every guy out in this team by asking questions just because I gained a lot from that."
The Broncos offensive line was ranked 24th by Pro Football Focus a year ago. Risner knows that improvement is needed. He thinks that improvement is happening in training camp.
"I think this offensive line's come together a ton, from where we started to OTAs to where we're at now," Risner said. "I know that we've grown a lot and we just got to continue to communicate and work hard together and build those trusting relationships and will be a great offensive line."
You can listen to the full interview with Dalton Risner here or below, including what he had to say about the offense coming together and the biggest difference from college to the pros, or you can listen to the podcast below.
Catch Afternoon Drive with Goodman and Shapiro every weekday from 4p-6p on Mile High Sports FM 104.7 | AM1340 or stream live any time for the best local coverage of Colorado sports from Denver's biggest sports talk lineup. Download the all-new free Mile High Sports Radio mobile app for Apple or Android.