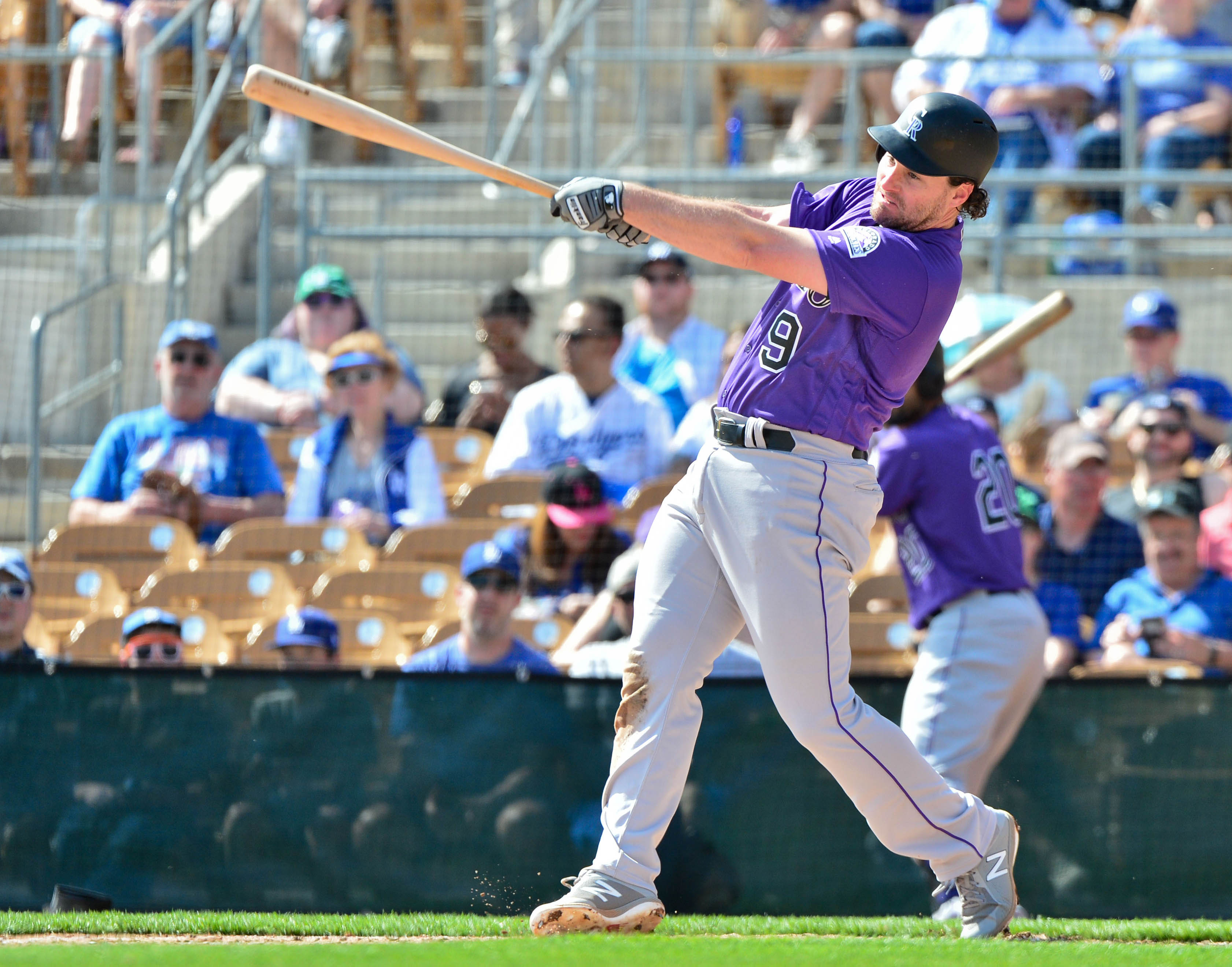 by Luke Zahlmann (@lukezahlmann)
First, an underappreciated asset with the New York Mets, now a free agent worthy of upgrading the lineup for the Colorado Rockies. With his newest team, Daniel Murphy is looking to make an impact.
Signed to take over first base, supplanting Ian Desmond, Murphy is set to towards the top of the lineup, providing both Nolan Arenado and Trevor Story with a bevy of opportunities to drive in runs.
Murphy sat down with Les Shapiro and Eric Goodman of Afternoon Drive on Mile High Sports AM 1340 | FM 104.7 during Spring Training to talk about the upcoming season and his new expectations with his newest organization.
Though predominantly a second baseman for much of his career, the shift to first is not one that is foreign to Murphy.
"I'm comfortable (at first base)," Murphy said. "It's probably been five years since I've played there consistently… I think it's just kind of getting accustomed to the cutoffs and things of that nature."
Murphy represents both a fielding and hitting upgrade over the aforementioned Desmond, with his .344 on-base percentage giving the Rockies a viable replacement for former Rockies' second baseman D.J. LeMahieu atop the lineup.
With Coors Field serving as his new home, Murphy still knows that his mindset can't change despite half his plate appearances coming in the hitter's haven.
"The numbers bear out, (Coors Field) is conducive to offensive success," Murphy said. "I don't think that you can change your offensive approach. I think as a lineup and as a whole, we're just going to try to continue to win pitches… keep trying to get through the lineup. I am excited to play in Coors… but I don't plan on changing my approach too much."
The Rockies will look to Murphy to provide a veteran influence during the postseason as well. After a year when they scored merely six runs in five games with the inclusion of the National League West title game, his 113 career postseason plate appearances will be vital.
With Ryan McMahon and other youngsters joining the clubhouse, that experience will only grow in importance.
Click here to listen to the full interview with Murphy, including why he continues to bring his second base glove to camp, despite his shift to first base, or listen to the podcast below.
Catch Afternoon Drive with Goodman and Shapiro every weekday from 4p-6p on Mile High Sports AM 1340 | FM 104.7 or stream live any time for the best local coverage of Colorado sports from Denver's biggest sports talk lineup. Download the all-new free Mile High Sports Radio mobile app for Apple or Android.