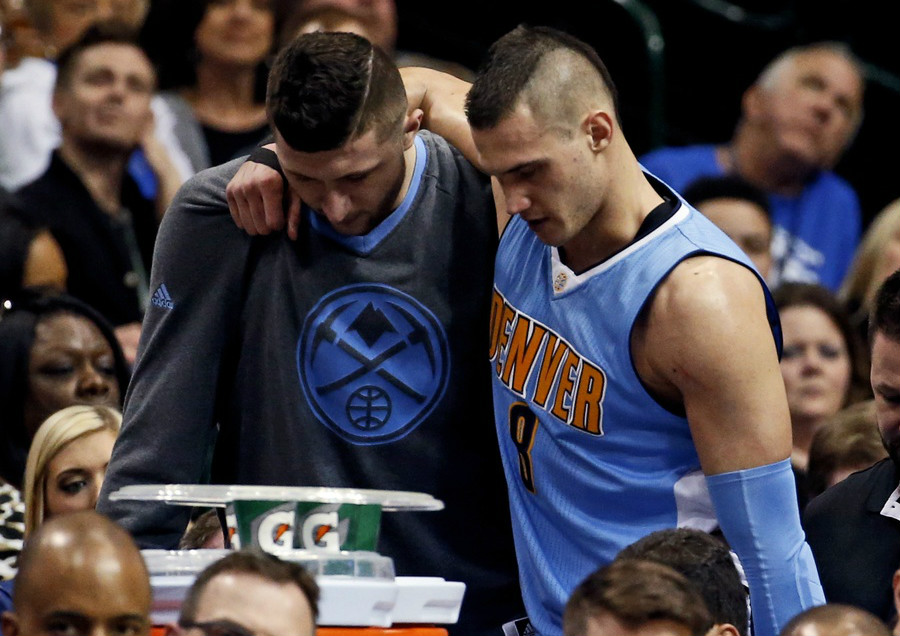 Denver Nuggets forward Danilo Gallinari may be done for the season with an ankle injury. Gallinari injured the ankle against the Dallas Mavericks on February 26th, and he's yet to see the court since. And as the season nears its close, it's looking as if Gallo won't be seeing the hardwood for awhile.
In an interview with Sky Sports, an Italian website, Gallinari announced he is expected to miss the remainder of the season with the ankle injury.
Nuggets head coach Michael Malone announced two weeks ago that Gallo was a ways away from a return; however, Gallo remained confident in his ability.
He was seen getting work in pregame and was present at the team's home games despite being injured, but it seems as if the injury has become to much to overcome for Gallo.
The initial diagnosis on the injury was that Gallo was slated to miss about a months time worth of action, but with the playoffs now out of the question, it looks as if the team will shut him down in order to prevent further injury.
The former sixth-overall selection was in the midst of a career year, averaging 19.5 points per game.