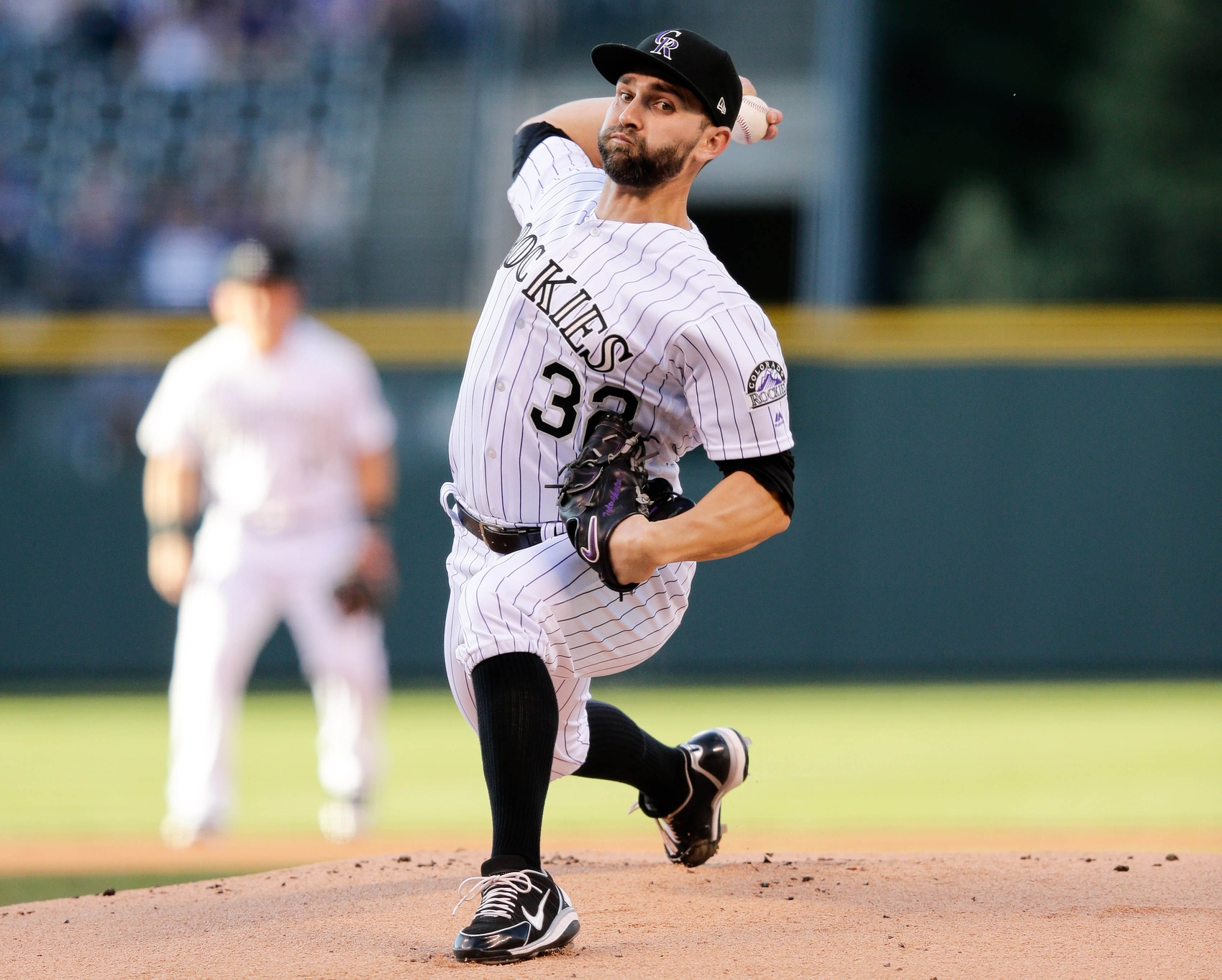 The Colorado Rockies fell at the feet of the New York Mets Wednesday night by a final score of 10-5.
It was a frustrating loss for Colorado that again falls entirely on the shoulders of starting pitcher Tyler Chatwood.
For the first three innings of the ballgame, Chatwood was perfect. Chatwood mowed down the first nine batters he faced with the ball never leaving the infield in that span.
A wild pitch in the fourth inning plunked umpire Kerwin Danley, prompting an umpire switch and a near 13-minute delay. From there, things fell apart for Chatwood.
Yoenis Cespedes and Jay Bruce drove in a run apiece in the fourth to get New York on the board. In the fifth, rookie Amed Rosario and catcher Travis D'Arnaud drove in an additional two runs to trim the Rockies lead to 5-4.
The Mets broke the game open in the sixth. With nobody out and a runner on, Cespedes ripped an RBI double down the line to even things up at five. That was followed by a Curtis Granderson three-run home run to push the Mets ahead.
Just like that, the Rockies 5-0 lead had flipped to an 8-5 deficit. Chatwood's night was over. The Mets proceeded to pile on two more runs with the Rockies showing little to no fight.
This was Chatwood's first start since being reinstated from the 10-day disabled list (right calf strain).
"I'm being pretty positive," Chatwood said following the start. "I have a pretty good life, and I've been a pretty good pitcher for a while, so I think you just got to kind of roll with this and keep grinding. There's still two months of the season left, and we are in a good spot, so you just have to stay positive and keep going."
Chatwood's final line Wednesday was 5.1 IP, 7 H, 8 R, 7 ER, 1 BB, 2 SO, 2 HR. His record now sits at 6-12 on the season with an ERA of 5.11.
The Rockies will wrap up the series with the Mets Thursday afternoon. First pitch is 1:10 p.m. MDT.