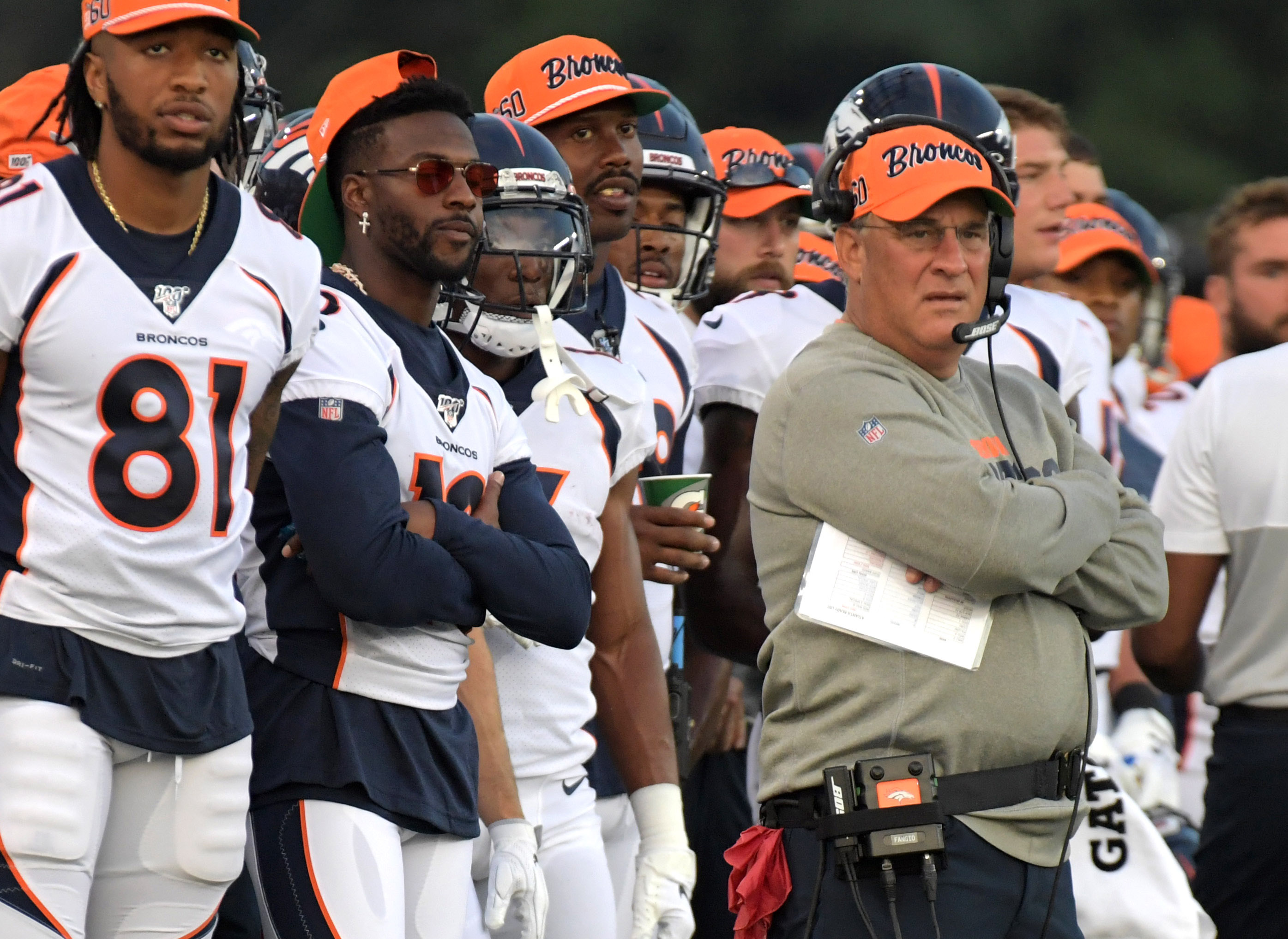 The mantra has been no 'death by inches' but the Denver Broncos have been committing several mistakes that you can describe as exactly that through the first three weeks of the season.
From dropped touchdown passes against Oakland, to silly penalties against Chicago, and turnovers beating themselves against Green Bay. Denver's yet to find their footing with their strengths of the team and falling over themselves with mistakes.
Broncos Blitz podcast host Ronnie Kohrt talks about Denver falling into a 'world of suck' as wide receiver Emmanuel Sanders stated postgame Sunday and how they can climb out if they just follow their coaches message.
It's do-able at 0-3, but it won't be easy. It starts with correcting their own mistakes.
Click here to listen to the full Broncos Blitz podcast with Ronnie Kohrt.
You can follow Ronnie Kohrt on Twitter for more news regarding the Broncos by clicking here and catch up on latest conversations about the Broncos, or listen to the podcast below.
Click here to listen to past episodes of the Broncos Blitz podcast and access the Broncos Blitz archived vault.