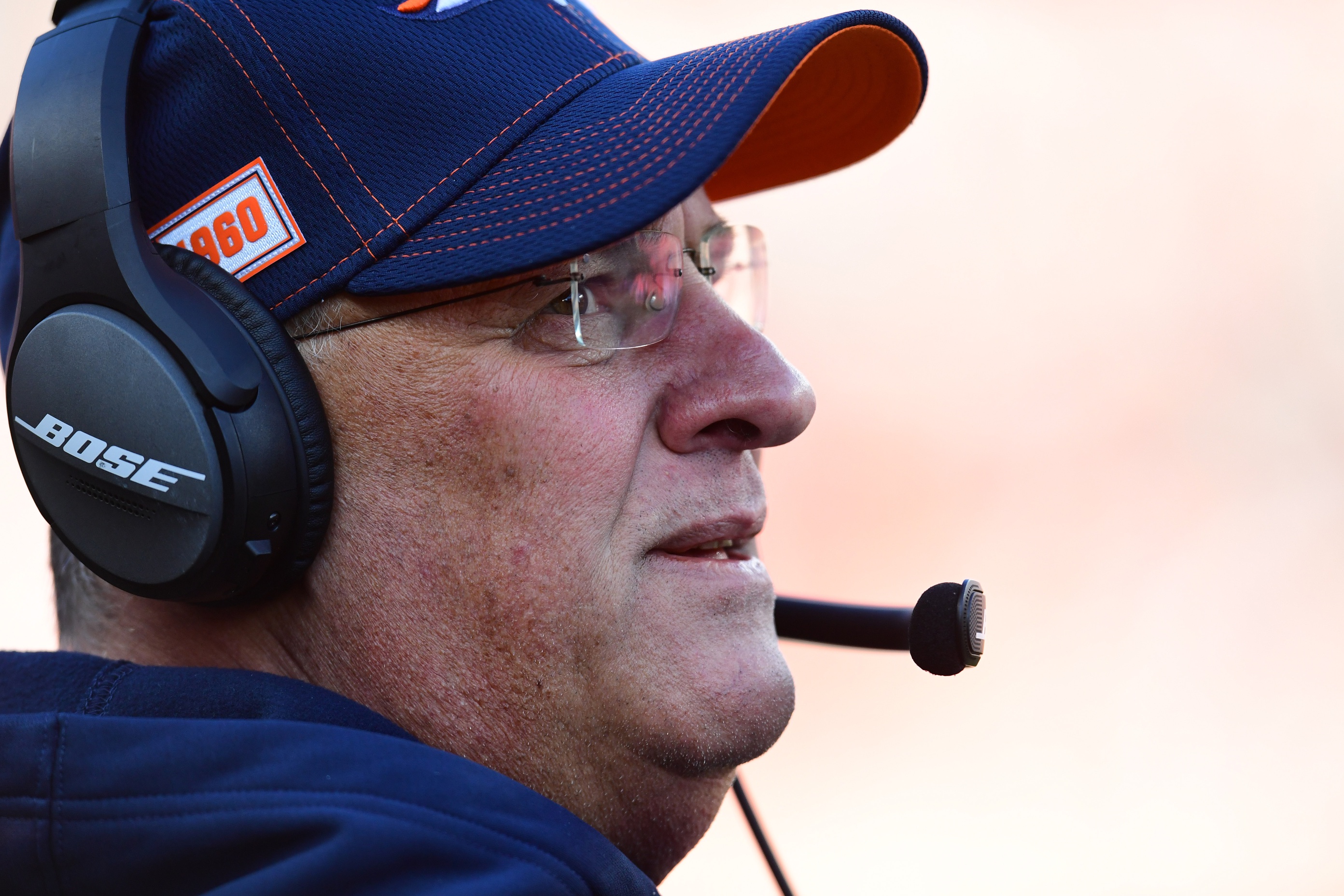 The Broncos are not a bad team. It's just that "not bad" is just good enough to be 0-2.
Sunday's loss to the Pittsburgh Steelers was unlike their week one loss to the Titans. A week ago, the Broncos should have won. On Sunday, the Broncos had almost no business being in the game at all, but somehow managed to have a legitimate shot at stealing one from the Steelers. To say they "should have" won would be inaccurate; they could have, however.
But 0-2 often comes along with plenty of woulda, coulda and shoulda. The difference between the Broncos actual record and one that reads 2-0 can be defined as a handful of plays – any of which could have been the missing ingredient in a win rather than a loss. The Broncos misfortune thus far hasn't been a result of big things, only little things.
And the little things are seemingly what matter most.
"We're a couple plays away," safety Justin Simmons said following the loss in Pittsburgh.
He's right.
A third-and-two. A fourth-and-two. A missed assignment on blitz pickup. A safety. A fumble inside field goal range.
Had any of those situations gone the other way – the way of the Broncos – Denver would have likely departed Pittsburgh with an unlikely win.
The Broncos might have been better had Drew Lock not gotten hurt. Perhaps. Then again, backup quarterback Jeff Driskel answered the call admirably. He gave the Broncos ample opportunity to win. They just needed one or two little things to happen.
Famously, head coach Vic Fangio once promised: "There will be no death by inches."
Yet, that's exactly how the Broncos, and their hopes of making the playoffs for the first time in five seasons, are dying. One inch at a time.
There's a fine line between being a bad football team and a football team having a few bad moments. It's so fine, in fact, that in the standings, the Denver Broncos don't look any different than the New York Jets.
"There's a lot of good stuff, right?" Simmons added, "But there's just as much bad."
Bad is giving up seven sacks. And those seven sacks cost the Broncos a total of 732 inches in losses on Sunday.
Sometimes inches occur miles away from the gridiron. Broncos rookie wide receiver K.J. Hamler is 69-inches of shifty speedster. He's a good player, but his 69-inches yielded the Broncos 48 receiving yards against the Steelers. Looks like Hamler could be a nice player, but can he truly be a difference maker? Did Hamler's offensive productivity help more than seven sacks hurt?
If this feels like beating around the bush, perhaps there's a better way to put it: Was there a player in the 2020 draft – either ahead of or behind where Hamler was taken – that could have had a better game than right tackle Elijah Wilkinson (who was arguably responsible for at least four of Pittsburgh's seven sacks)?
Or how about putting it this way: The Washington Redskins traded tackle Trent Williams to the San Francisco 49ers for a 2020 fifth-round pick and 2021 third-round selection this past offseason. Would a second-rounder (or considerably less) have gotten that same deal done?
Simmons says the Broncos are a "couple plays away." From the cheap seats, it looks like the already dinged and depleted Broncos are a couple players away, too. Seems like a team with more than $22 million in cap space, the seventh-most in the NFL, might have left a few bullets in the chamber.
Plays. Players. Playoffs.
It all amounts to inches. A few of them here and there that will turn into miles by January.