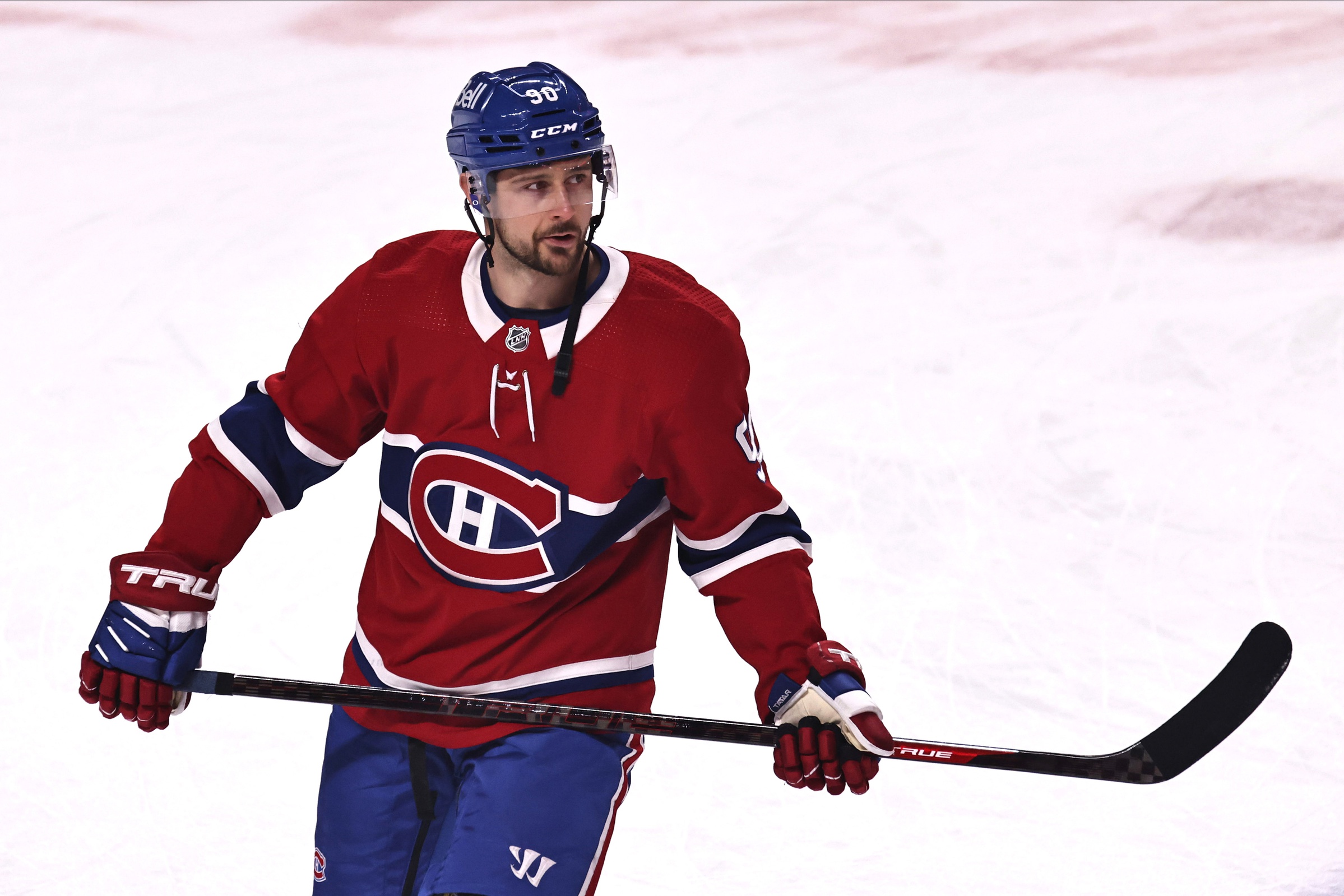 UPDATE FROM THE EDITOR: The Avalanche announced the signing of defenseman Ryan Murray two hours after this story was published. Murray signed a one-year deal worth $2 million to round out the Avalanche's defense. With Murray, the Avs have roughly $3 million in cap space with a hole to fill on the second line left-wing position. Please take this into account when reading the below story.
Things around the NHL have started to calm down. But there are still several issues that need to be rectified.
Superstars like Jack Eichel and Vladimir Tarasenko have yet to be traded, arbitration hearings have yet to be heard and here in Denver, the Avalanche still have some cap space wiggle room to add another piece or two to a roster primed for another run at hockey's holy grail.
Listen to "Depth Chart" on Spreaker.
But what options does general manager Joe Sakic have with the allotted cap space remaining? The Avs are on the hook for $1.74 million in bonus overages from the 2020-21 season. So their cap ceiling is already less than the $81.5 million league limit.
Here is my take on how the depth chart breaks down so far and the slots that still need to be filled:
Gabriel Landeskog

$7 million

Nathan MacKinnon

$6.3 million

Mikko Rantanen

$9.25 million

Nazem Kadri

$4.5 million

Andre Burakovsky

$4.9 million

Alex Newhook

$908,333

Tyson Jost

$2 million

Valeri Nichushkin

$2.5 million

Darren Helm

$1 million

J.T. Compher

$3.5 million

Logan O'Connor

$725,000

Mikhail Maltsev

$809,167
Devon Toews

$4.1 million

Cale Makar

$9 million

Samuel Girard

$5 million

Erik Johnson

$6 million

Bowen Byram

$894,167

Kurtis MacDermid

$875,000
Darcy Kuemper
$3.5 million
Pavel Francouz
$2 million
With this projected roster, the Avs clearly have some holes to fill. The second-line left-wing is the most prominent, but the third-pair right defense spot is also up for grabs.
Since the American Hockey League affiliate was moved to Loveland, the Avs have not shied away from carrying less than 23 players. And I suspect that will be the case all season. I have Colorado holding 22 players in my projection, but I could see them carrying just 21 or even 20 during homestands to accrue daily salary cap space.
So if you're wondering why Jacob MacDonald is not on here, that's why. MacDermid is the easy choice for a seventh defenseman role. The type of game he plays won't be affected by him sitting in the press box most nights. If he's not the sixth defenseman, MacDonald will instead be the first callup when injuries arise.
Keyword: When.
There's also Dennis Gilbert, who has filed for arbitration. He, like MacDonald, is a good depth piece to use in a pinch.
This projected roster above carries a salary cap of $74,761,667. When you add the overages, it comes out to just over $76.5 million. That means Sakic has roughly $5 million to play with. Or, he could choose to begin the season with 21 roster players, send down one of Maltsev or MacDermid, and have closer to $6 million instead.
There's also the potential of trading Compher — a scenario that seems to be on everyone's mind. Carrying a $3.5 million bottom-six forward when you're tight against the cap is not ideal. Sakic could look into trading him. And if he finds any takers, a more cost-effective replacement like Maltsev could slot into the fourth line center role, freeing up another $3.5 million to acquire a noteworthy top-six forward.
In all likelihood, the Avs would be better suited to clear Compher. But for this scenario, we're going to assume that Compher will remain. What can Sakic do with $5 million on the unrestricted free agent market?
Here are the options:
Forwards
Tomas Tatar: The obvious choice remaining on the market, Tatar is the ideal candidate to slot onto the Avalanche's second line. Despite being scratched in the playoffs, Tatar ranks 22nd in the NHL over the past four years in even-strength scoring. So there's still value in what he brings offensively.
Tatar is coming off a contract that was paying him $5.3 million per year. If he chooses to sign in Colorado, he'd have to take a massive pay cut. Perhaps a deal like the one Nick Ritchie signed with Toronto (two years, $2.5 million AAV) would be ideal.
This would only be possible if Tatar isn't offered a more lucrative deal elsewhere. Or if he decides to sacrifice a couple of dollars to join a Stanley Cup contending team.
Tyler Bozak: Signing Bozak would mean the Avs are content with Newhook playing in the top six. Bozak could slot into a center position on the fourth line or the wing on either the third or fourth lines if that were the case.
Bozak was a DU Pioneer and spends time in Colorado during the offseason. Signing with the Avs would certainly be welcomed by his family. The Avs could likely get the 2019 Stanley Cup champion for a bargain deal. Like, say, one year at $1.75 million for a player that had 17 points in 31 games in 2021.
Listen to "Darcy Kuemper Is the Man" on Spreaker.
Ryan Donato: Certainly not the best choice, but he's young and has potential. Donato did not receive a qualifying offer from the San Jose Sharks and at this point is just looking for an opportunity. The Avs could likely get him for at or close to league minimum to use in a pinch-hitting role.
Again, this would mean Newhook or even Compher are playing regularly in the top six.
Alex Galchenyuk: Galchenyuk has more upside than Bozak or Donato. But he's also inconsistent. His NHL career was headed towards a screeching halt before his stint with the Toronto Maple Leafs late last season.
Galchenyuk is another piece Sakic could add to shore up his depth and play in the top six when needed.
Marcus Johansson: Johansson had a rocky season with the Minnesota Wild after getting traded a season ago. He was once a consistent 40-50 point scorer and is a year removed from recording 30 points in 60 games with the lowly Buffalo Sabres.
Johansson has expressed interest in playing hockey in Russia but said he'd sign another NHL deal if the team and fit were right. The Avs could offer him an opportunity to start in the top six or play a depth role if he doesn't cut it on the second line.
Trade market options: Rickard Rakell, Phil Kessel, 
Defensemen
Ryan Murray: Even though he's listed as a left defenseman, Murray is perhaps the best option on the market. He's been mired by injuries in the past but is coming off a decent season in New Jersey where he recorded 14 assists in 48 games while logging 18:36 per game.
Murray also played a prominent role on the Devils' penalty kill and would likely get big minutes shorthanded with the Avalanche. If he was willing to sign a one-year deal at or around $1.25 million, the Avs could use him to fill in that last spot in the top six.
Other free-agent options: Jason Demers, Jordie Benn, Erik Gudbrandson
Trade market options: Marcus Pettersson (with salary retained)
Simply put, adding Tatar, Bozak and Murray would be ideal with Compher on the team. But if the Avs manage to trade him, it opens up the potential for far greater options.
Sakic is patient with everything he does. So only time will tell.
__
Aarif Deen is our Colorado Avalanche beat reporter. He covers Avs games live from Ball Arena and attends practices, media availabilities and other events pertaining to the Avs on the daily beat. He is also a co-host of Hockey Mountain High: Your go-to Avalanche podcast. Deen joined Mile High Sports upon completion of his bachelor's degree in journalism and master's in business administration from the University of Michigan – Dearborn. Before Mile High Sports, Deen worked for the Michigan Wolverines Athletics Department as the assistant sports information director.
Follow him on Twitter @runwriteAarif