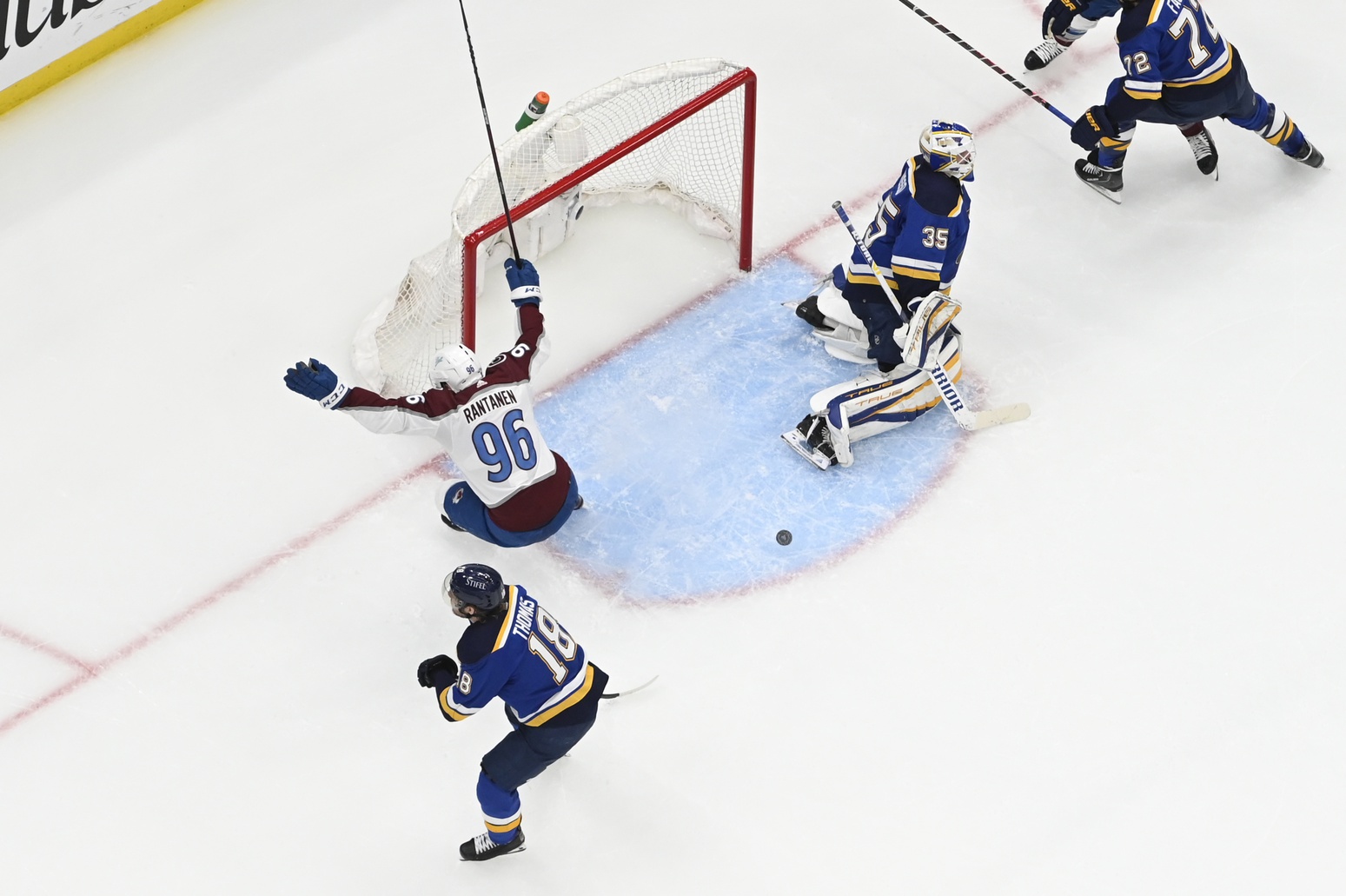 Following a 6-3 victory in Game 4 led by a hat trick from Nazem Kadri, the Avalanche gained a 3-1 series lead on the St. Louis Blues in Round 2.
The Avs stole both games on the road and are heading home with an opportunity to advance to the third round for the first time since 2
002. Colorado has not had a chance to close out a second-round series outside of a Game 7 since advancing to Round 3 in 2002.
Here's how they made it happen at Enterprise Center on Monday.
Proactive adjustments from Jared Bednar
Avs coach Jared Bednar was proactive with his adjustments in Game 4. Following a victory in the series opener, the Blues made the necessary adjustments to come out and steal home-ice advantage from the Avs. Suddenly tied 1-1 heading into two games in St. Louis, the Avs responded with adjustments of their own, and a bounceback victory on Saturday.
Rather than letting the Blues make the next move, Bednar was able to match those adjustments with some changes of his own. He inserted Jack Johnson into the lineup to replace an injured Samuel Girard. But he also sat third-line winger Andre Burakovsky in favor of rookie forward Alex Newhook. Bednar then mixed up the line combinations in his top-six.
It was a lot of change for a team coming off a victory. But the result was another triumph on the road and a chance to make the necessary adjustments once again heading into Game 5. 
Throughout the series, the Avs have seen goals come from a variety of players. But the top three of Nathan MacKinnon, Cale Makar and Mikko Rantanen have yet to put one past a Blues netminder. The only goal coming from the trio in four games is an empty-netter from Rantanen to close out Game 4.
Rantanen's tally was his first of the playoffs to go along with his nine assists in eight games. 
MacKinnon and Makar have combined for five assists in four games against the Blues. 
Colorado's chances of advancing to the Western Conference Final are looking pretty good. It's not just the 3-1 series lead, but it's the team's ability to close out a series when given the opportunity before Game 7. 
In 2019, the Avs had a 3-1 series lead on Calgary and finished it off in five games. They defeated the Flames the first chance they had. They did the same in 2020 when they went up 3-1 against Arizona. And it was followed up by consecutive sweeps in 2021 and 2022 against St. Louis and Nashville, respectively.
If the Avs win Game 5 on Wednesday, it would continue that trend. As soon as they get a chance before Game 7, they capitalize. 
__
Aarif Deen is our Colorado Avalanche beat reporter. He covers Avs games live from Ball Arena and attends practices, media availabilities and other events pertaining to the Avs on the daily beat. He is also a co-host of Hockey Mountain High: Your go-to Avalanche Podcast. Deen joined Mile High Sports upon completion of his bachelor's degree in journalism and master's in business administration from the University of Michigan – Dearborn. Before Mile High Sports, Deen worked for the Michigan Wolverines Athletics Department as the assistant sports information director.