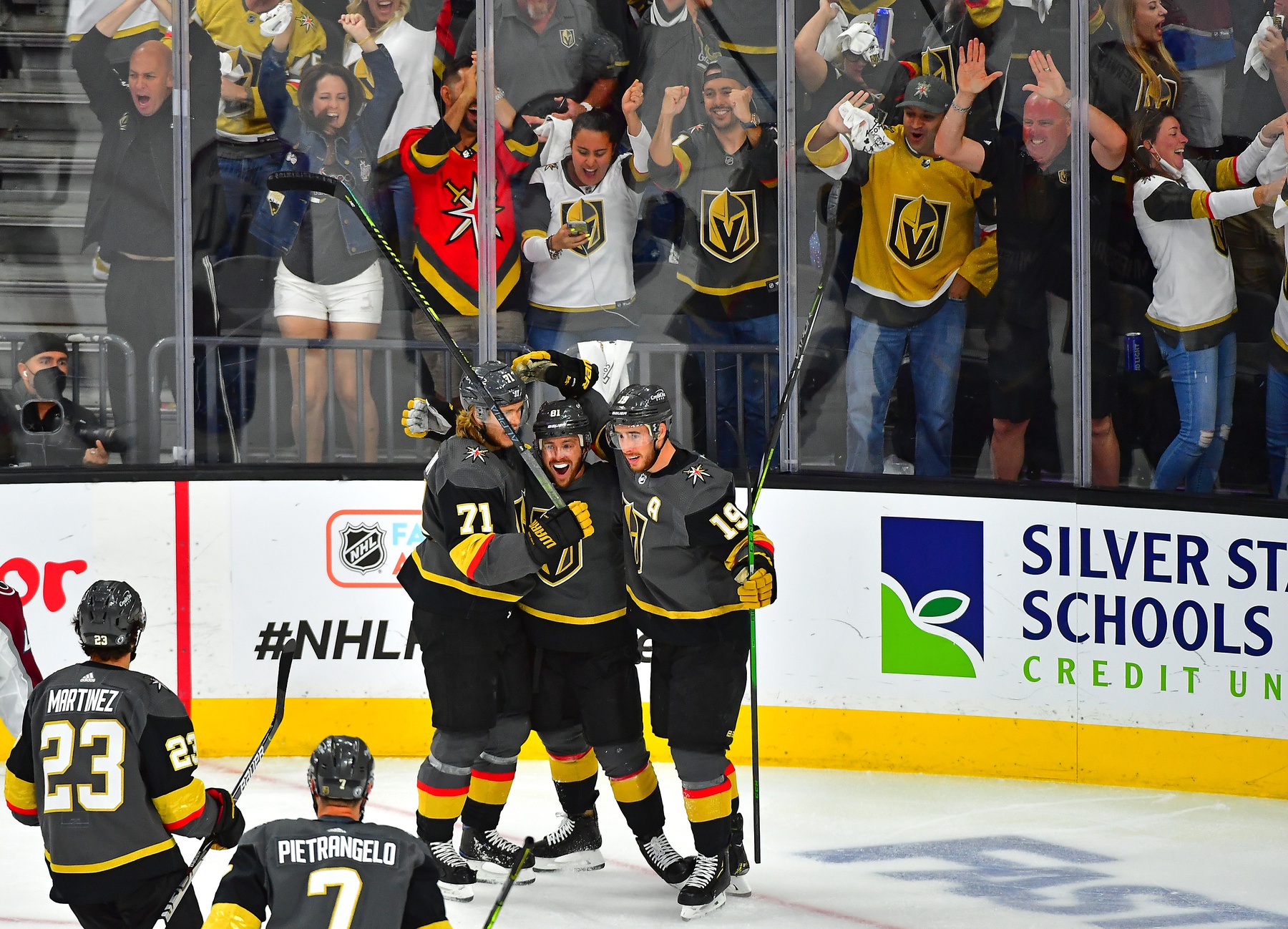 We didn't really expect this to be easy, did we?
The Avalanche were feeling good Friday morning. They had a 2-0 series lead (6-0 in the playoffs) against a team that has suddenly developed a reputation for being unable to score when it matters. But that's all been washed away, after suffering consecutive defeats to the Vegas Golden Knights at T-Mobile Arena.
The latest: A 4-1 thrashing on Sunday.
The Avalanche are heading back to Ball Arena tied 2-2 with the Vegas Golden Knights. Here's @runwriteAarif on Game 4's underwhelming performance.#GoAvsGo #StanleyCup pic.twitter.com/DYk2zln3RC

— milehighsports (@MileHighSports) June 7, 2021
The issue isn't the loss. It's how it happened. Avs coach Jared Bednar wasn't his usual mild-mannered self after Game 3. He used his post-game availability as an opportunity to call out his top players, his teams compete level and pretty much everyone but goalie Philipp Grubauer.
It was an opportunity for the Presidents' Trophy winners to respond after five consecutive underwhelming periods. Instead, they were outshot 35-18 and laid an even bigger egg than the previous game.
Now, coming back home, where Colorado is 20-0-1 in its last 21 games, the Golden Knights are suddenly the team with the momentum and belief.
A series is never lost until you lose at home. That proves even more true for the higher-seeded team. It's why the Avs wanted the No. 1 seed. It's why they wanted home-ice advantage throughout the playoffs. And it's why Game 5 back at Ball Arena on Tuesday is crucial.
Let's see how this team responds.
The Deen's List:
Checking? What checking?
Bednar loves to credit his team for their strong checking. Not the kind of checking that was more prevalent in the 90s. It's not big hits and lighting up the opposition. It's the stick battles — the hustle — and the 50/50 battles.
But for the second consecutive game, the Avs have ultimately lost every one of those. The Golden Knights have won nearly every neutral zone battle and have had a stronger forecheck and backcheck than the Avs the past two-plus games.
Special teams struggle
The Avalanche's power play was finally shut down. Even in Game 3's snoozer, the Avs managed to score a power-play goal. Colorado was 0-for-2 and in just 2:22 on the man advantage.
And the penalty kill, which had to try and stop four opportunities, surrendered a late goal that sealed the game for the Golden Knights.
Cale struggles
It's hard to nitpick just one player. But stud defenseman Cale Makar had one of his more forgettable games in the NHL on Sunday. Makar took an interference penalty that negated an Avs power play and was hardly noticeable on Colorado's other man-advantage opportunity.
Makar had nine shot attempts but only managed to get one on goal. He was also a minus-2.
Defensive change
Makar was by no means the only defenseman that had a poor showing. Sam Girard was a minus-3 and Patrik Nemeth struggled mightily.
Nemeth turned the puck over on the first Vegas goal, which came just six minutes after the Avs opened the scoring. Nemeth's game didn't get much better afterward.
With young defenseman Bo Byram licking his chops to get into this intense series, is it time for Bednar to make a change? Perhaps Nemeth should sit Tuesday.
Kadri's appeal
Nazem Kadri's suspension appeal with neutral arbitrator Shyam Das was heard Friday. The ruling has yet to be announced but there is a possibility an update could come Monday. If the ruling lowers his suspension to six games, Kadri would suddenly be eligible to return Tuesday for Game 5.
If it remains eight games, Kadri wouldn't be able to return until Game 7, if it gets that far.
Listen to "The Pressure Is on" on Spreaker.
__
Aarif Deen is our Colorado Avalanche beat reporter. He covers Avs games live from Ball Arena and attends practices, media availabilities and other events pertaining to the Avs on the daily beat. He is also a co-host of Hockey Mountain High: Your go-to Avalanche podcast. Deen joined Mile High Sports upon completion of his bachelor's degree in journalism and master's in business administration from the University of Michigan – Dearborn. Before Mile High Sports, Deen worked for the Michigan Wolverines Athletics Department as the assistant sports information director.
Follow him on Twitter @runwriteAarif