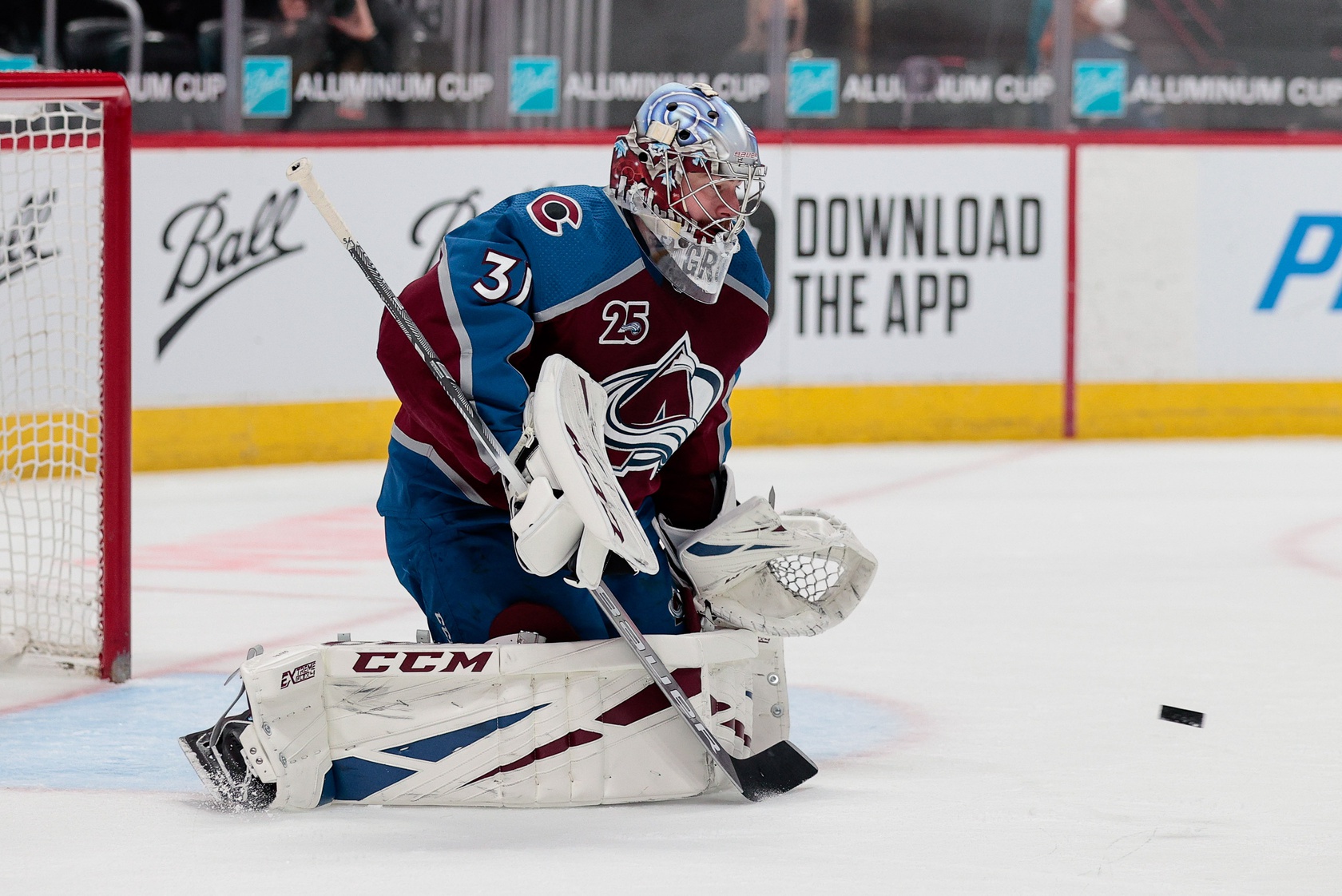 Shutting out the San Jose Sharks 3-0 in your first game back at Ball Arena Friday is just what the Avalanche needed. Having Philipp Grubauer make 21 saves and Mikko Rantanen record three points is exactly the type of spark you want to see from two of your best players.
But losing two more players to injuries in the process? That's just the way it goes sometimes.
It was a near-perfect night for the Avs. They ended their three-game losing streak to pull within four points of Vegas, had a 50 percent power play, three great return performances (Joonas Donskoi included) and even saw superstar center Nathan MacKinnon drop the gloves in the third period.
But perhaps the only thing keeping this game from total perfection are some of what's listed in this edition of the Deen's List:
Graves, Girard injured
Defenseman Ryan Graves (upper-body injury) left in the first period and Sam Girard (undisclosed) left in the third and neither returned. Not much needs to be said about the importance of Girard to this team, considering the season he's had and the growth we've seen from him.
But Graves has also been a big part of the Avalanche's top four this season, often filling in for an injured Cale Makar, Girard or lately, Bo Byram.
If either of these injuries is long-term, they could be a massive blow to a blueline whose depth is already being tested. Without Byram (upper body, week-to-week) and Jacob MacDonald (lower body, week-to-week), Colorado is slowly running out of capable depth defensemen to step into a top-four role.
Next on the depth chart would likely be Dan Renouf, who has been serviceable in his 16 games — albeit with limited minutes.
Assuming Graves or Girard miss time, welcome to the top-four, Conor Timmins. Also, the Patrik Nemeth acquisition suddenly looks that much more important. Because if both of them miss time, Nemeth may also suddenly play a top-four role.
Get well soon, Graves and Girard. Colorado needs you. Or Byram. Or MacDonald.
Even-strength woes
Colorado struggled to score at even strength against St. Louis and Vegas during the losing stretch. But without Rantanen and Donskoi, it was acceptable as long as it didn't continue.
But it did.
The Avs' two first-period goals both came on the power play and they were unable to solve a struggling Martin Jones or a team primed for a long offseason at even strength for 60 minutes if you don't include Rantanen's empty-netter.
If the Avalanche expect to keep pace with Vegas for first place in the West Divison, it starts with a strong game at 5-on-5. Something this team has proven in the past to be one of its strengths.
The Moose is loose
And speaking of strengths. The Moose.
Mikko Rantanen last played on April 14, missing four games since the Avalanche returned from their COVID pause.
Rantanen assisted on both first-period power-play goals and scored the empty-netter late.
His 27 goals are tied for third in the NHL. He has 55 points in 43 games.
Grubi to the rescue
If Rantanen's three points weren't enough of a spark, how about Grubauer nonchalantly posting his sixth shutout of the season?
Grubauer is tied for the NHL lead in shutouts with old friend and former Avs teammate Semyon Varlamov.
Eighteen days between games is not something any of us envisioned Grubauer getting this year. Fortunately for the Avs, it happened after general manager Joe Sakic shored up the teams goalie depth with the acquisitions of Devan Dubnyk and Jonas Johansson, albeit both goalies struggled in recent games.
Colorado's playoff hopes start and end with Grubauer who many argue (myself included) is the teams MVP this season. The Avs go as Grubauer goes. That's the way it's been and likely will be for however long a playoff run this team enjoys this summer.
I hope you're strapped in, Grubi.
Makar heats up
Makar always seemingly provides positive news from the blueline. He's heating up just weeks away from the opening round of the Stanley Cup playoffs. Makar had a rough go during Colorado's losing streak but he rebounded in a big way Friday.
Makar fired a wrist shot from the point on both first-period goals and helped the Avs build a 2-0 lead which they carried into the third. One of the two shots was tipped by winger Gabe Landeskog.
Makar, who leads NHL defensemen in points per game, has six goals and 37 points in 36 games. Not bad for a full-season sophomore.