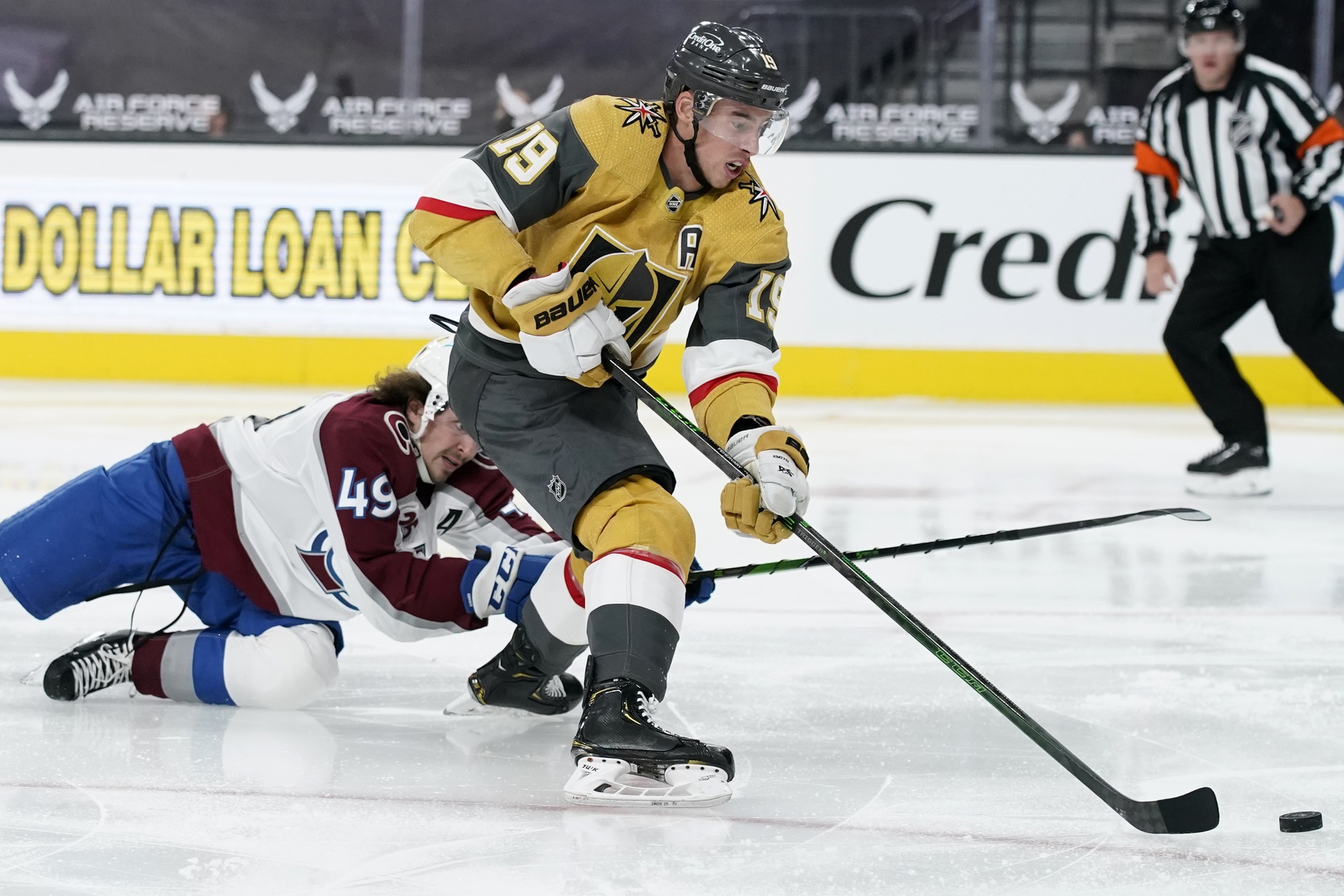 It was another unpleasant game for a team that on paper looks more unpleasant by the day.
Without eight of its regulars and two more additional players (Erik Johnson and Pavel Francouz) that haven't played nearly all season, Colorado continues to throw out a lineup that doesn't resemble that of a Stanley Cup-contending team.
Most of the lines are shuffled each game in an effort to jump-start the talent-depleted lineup. The only line that has amounted to anything at even strength lately is the top line of Nathan MacKinnon, Gabe Landeskog and Andre Burakovsky.
Deen's List breaks it down:
Avs need reinforcements
Help could be on the way. No. 1 goalie Philipp Grubauer and wingers Mikko Rantanen and Joonas Donskoi are all likely to return Friday against San Jose. Without the three, who were all on the COVID protocol list in recent weeks, Colorado suffered its first three-game losing streak of the season.
This is the biggest storyline here. The Avs are the only team to have two COVID pauses this season and both times returned without a full lineup and struggled out of the gate. Colorado managed to defeat St. Louis in its first game back and take a 2-0 lead in Saturday's contest. But since then — with a shorthanded lineup — the Avalanche have been outscored 14-4.
Kadri's suffering continues
Avs coach Jared Bednar has continued to shuffle Nazem Kadri's wingers with hopes of breaking the centerman out of his slump. Kadri has not scored a goal in 17 games and has just three assists in that stretch. His last point was nine games ago.
Bednar put Tyson Jost and Valeri Nichushkin — two of the Avs' more consistent depth forwards — on Kadri's wings Wednesday. Kadri finished with three shots, a minus-2 rating and two penalty minutes in 18:35.
"I didn't love his game," Bednar said of Kadri.
Little room for error
During his post-game press conference, Bednar said the Avalanche's margin for error is small right now. He's referring to mistakes leading to goals-against.
But the margin for error in the standings is also low — much lower than it was just a week ago. While the Avs continue to fight for first place in the West Division, where they trail Vegas by six points with a game in hand, they also have Minnesota breathing down their necks.
The Wild blew a 3-1 lead in the third period against St. Louis on Wednesday and lost in regulation. That loss kept the Avs in second place. Colorado leads Minnesota by a point but has two games in hand. The Wild, who are 17-5-0 at home, play 6-of-8 games in their building.
Unlucky bounces
The Avalanche had an ample amount of bounces go against them. The first goal bounced off of Sam Girard's skate before William Karlsson scored. The second goal, which came on the power play, deflected off Devon Toews.
And at the other end, Jost shot a puck that went right across the Vegas goal line and came out the other end.
Minuses for the stars
Defenseman Cale Makar and MacKinnon each finished with a minus-1. The duo of Avalanche stars are a combined minus-12 during Colorado's three straight losses.