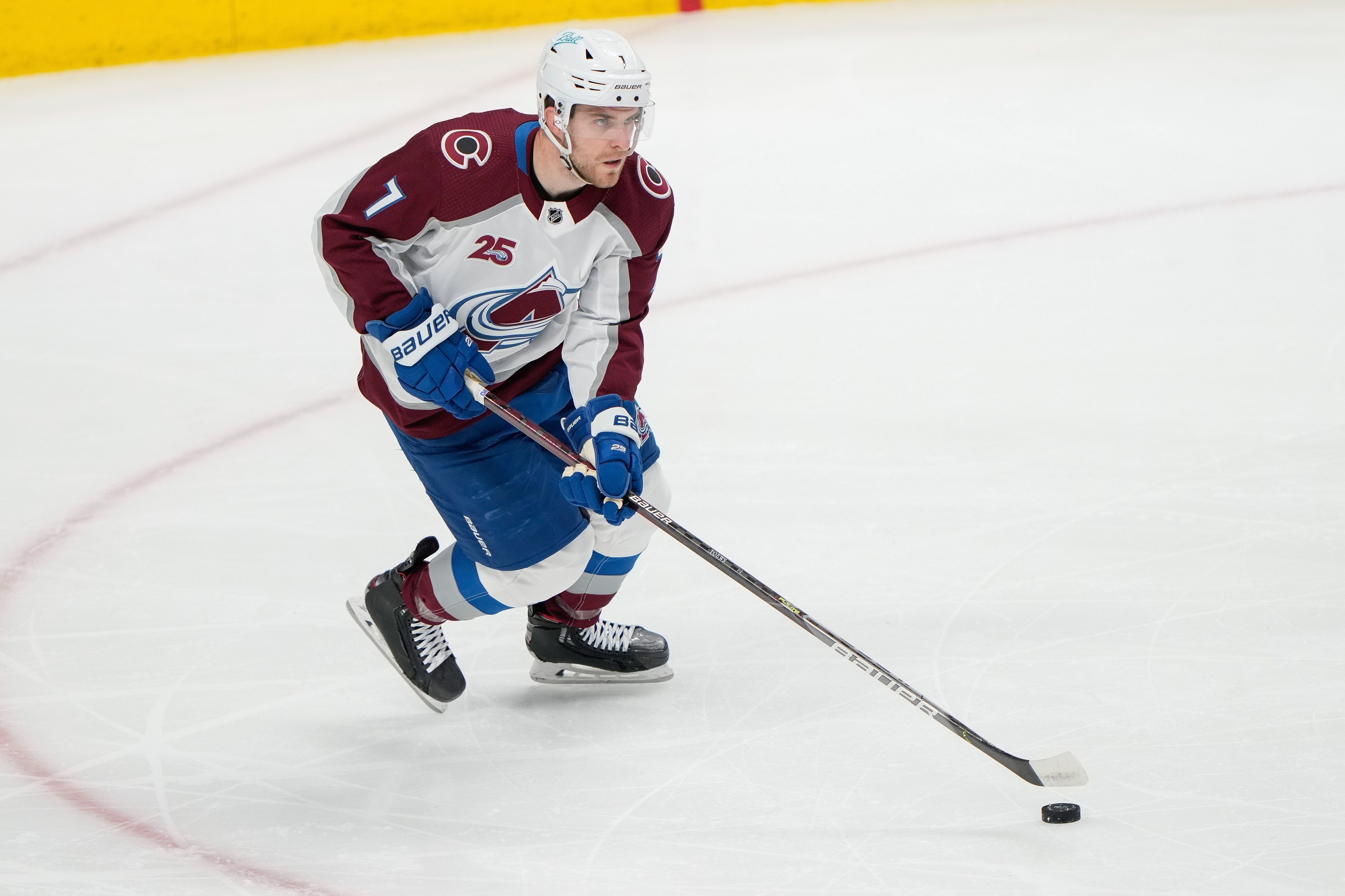 During his training camp media availability on Wednesday, Avalanche head coach Jared Bednar announced that defenseman Devon Toews will miss time to start the regular season.
Toews, 27, had offseason shoulder surgery shortly after the 2021 season ended and has not yet been cleared for contact. It is not known at this time how many regular-season games Toews will miss.
"Toews, who obviously had offseason surgery will miss some time here at the start of the season," Bednar said. "Besides that, guys are healthy and back at it. Even the likes of (Pavel) Francouz, (Erik) Johnson, (Bowen) Byram, some of the guys that were going through some injury troubles last year and missed a significant amount of time are all back and healthy and ready to go."
Listen to "Developing a Winning Culture" on Spreaker.

Bednar also said that veteran defenseman Jack Johnson, who is joining the team at camp on a professional tryout contract, is not a reactionary move to the Toews injury. Rather, Johnson will have an opportunity to add to Colorado's defensive depth in 2021-22.
"When you have the opportunity to grab a veteran guy that's been around the league, I think he's played over 900 games and has been effective on both sides of the puck," Bednar said of Johnson's PTO. "We all know that D depth is something that we need in another condensed schedule here. We have some months that we're really busy and we're going to need a lot of guys to get through that."
The Avs will also be 100 percent vaccinated in the near future. Bednar says that some of the players have received their second shot and are awaiting the 14-day period to be officially considered vaccinated.
Colorado begins on-ice training camp sessions at 8:45 a.m. on Thursday at Family Sports Center.
__
Aarif Deen is our Colorado Avalanche beat reporter. He covers Avs games live from Ball Arena and attends practices, media availabilities and other events pertaining to the Avs on the daily beat. He is also a co-host of Hockey Mountain High: Your go-to Avalanche podcast. Deen joined Mile High Sports upon completion of his bachelor's degree in journalism and master's in business administration from the University of Michigan – Dearborn. Before Mile High Sports, Deen worked for the Michigan Wolverines Athletics Department as the assistant sports information director.
Follow him on Twitter @runwriteAarif
Listen to "Developing a Winning Culture" on Spreaker.