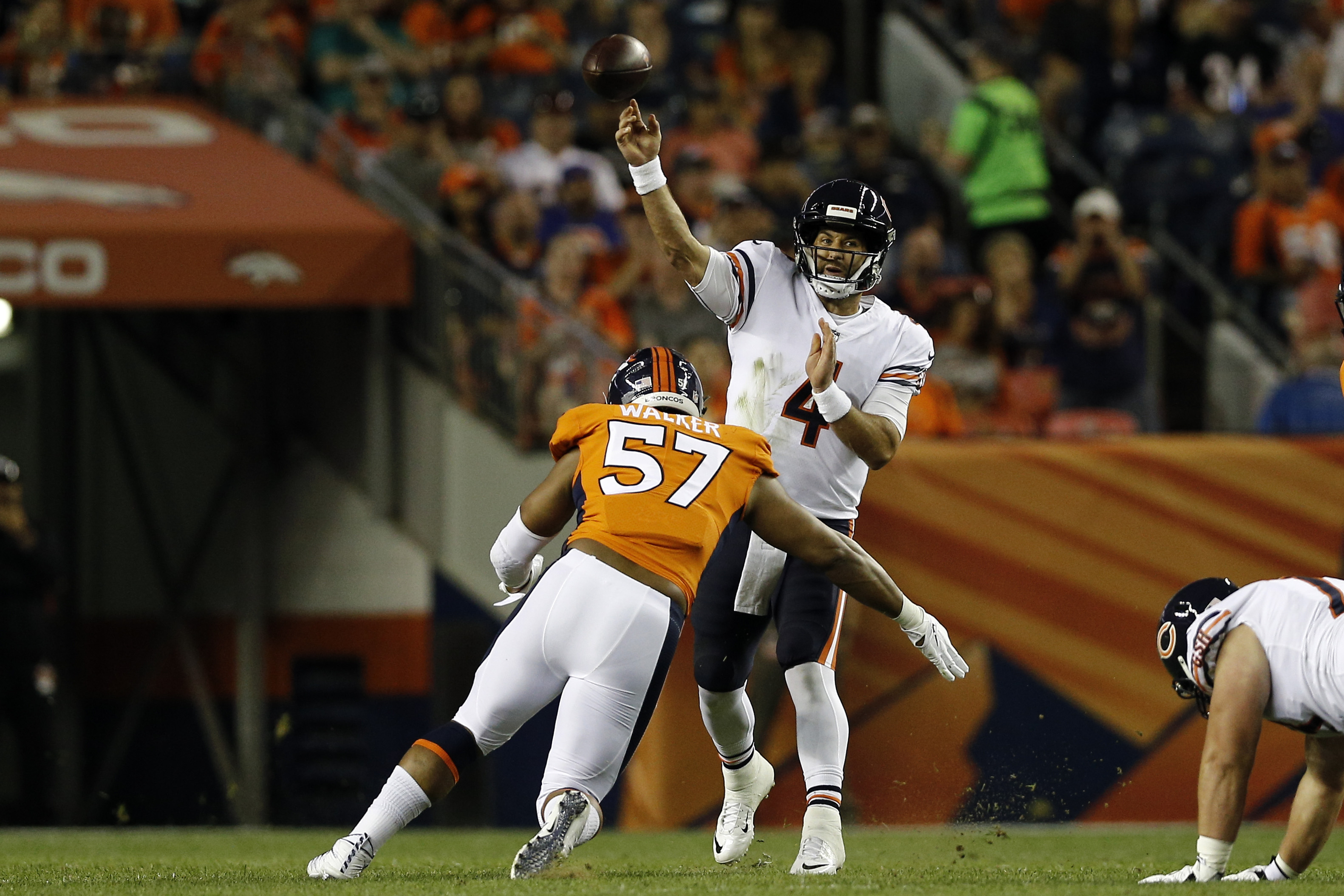 Changing roles can prove extremely difficult on an NFL player. At the highest level of competition, a player's weaknesses in the NFL can be quickly exposed if they haven't polished every flaw. It's even harder if a player is playing out of position, and it eventually effects production.
DeMarcus Walker — the Broncos' second-round selection in 2017 — was a square peg trying to fit into a round hole at outside linebacker in 2017. The Broncos selected him 51st overall out of Florida State after playing four years on the defensive line, then asked him to shed weight, learn a completely different position at the highest level, all in his rookie year while going away from what made Walker a second-round pick in the first place.
Recognizing their mistake midway through the 2017 season, the Broncos have put Walker back home on the defensive line, and results are beginning to show.
"I love it," Walker said to Ronnie Kohrt of Mile High Sports. "Just being back with my brothers… Going back to my natural position, coming in here and making plays… I'm ready for the season."
Walker had a dominant collegiate career, tallying 25.0 sacks in his final two years on the defensive line at Florida State. He snagged 42 tackles for loss in his collegiate career and his 27 sacks ranks him No. 3 in the ACC since 2005. Walker is ready to bring that same dominant status to 2018.
Walker mades his goal for the season crystal-clear. "Dominate. Let my play do the talking and show them who I am."
It's certainly been a strange process for Walker, who is now listed at his natural weight of 280 pounds, after being asked to lose so much weight last year. "I'm way more comfortable."
Walker has strung together solid, back-to-back preseason games, tallying a sack and two quarterback hits against the Chicago Bears and a quarterback hit against the Minnesota Vikings, while sucking up double teams multiple times.
Walker's play has also caught the eye of head coach Vance Joseph, who in late May, spoke about Walker's potential emergence. "He looks good," Joseph said. "Last year, he was kind of bounced around from outside linebacker to the defensive line. But having him at one position has helped him a lot."
Walker does look good, and he's blossoming in his new role. For the Broncos, an effective Walker would be like adding an extra second-rounder to the defensive mix, with room to grow – and each week so far, he has.