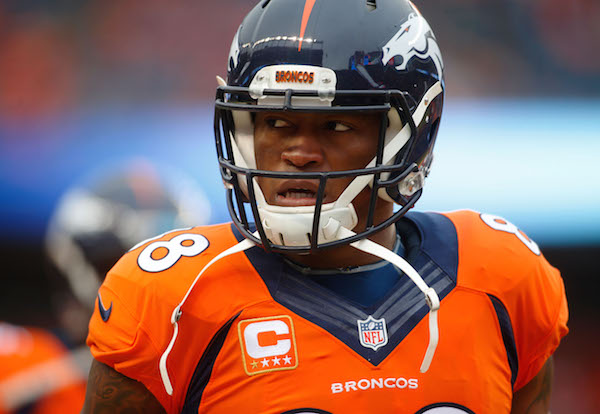 While his teammates had the luxury of scarfing down free meals in the team cafeteria during OTAs, Demaryius Thomas was forced to pick up the tab on his own lunch while he waits to sign his one-year $12.83 million franchise tag contract or negotiate a longer term deal with the Broncos.
Monday, he gave his Instagram followers a behind the scenes look at what one of those meals looks like and subsequently set off a firestorm of comments between his followers.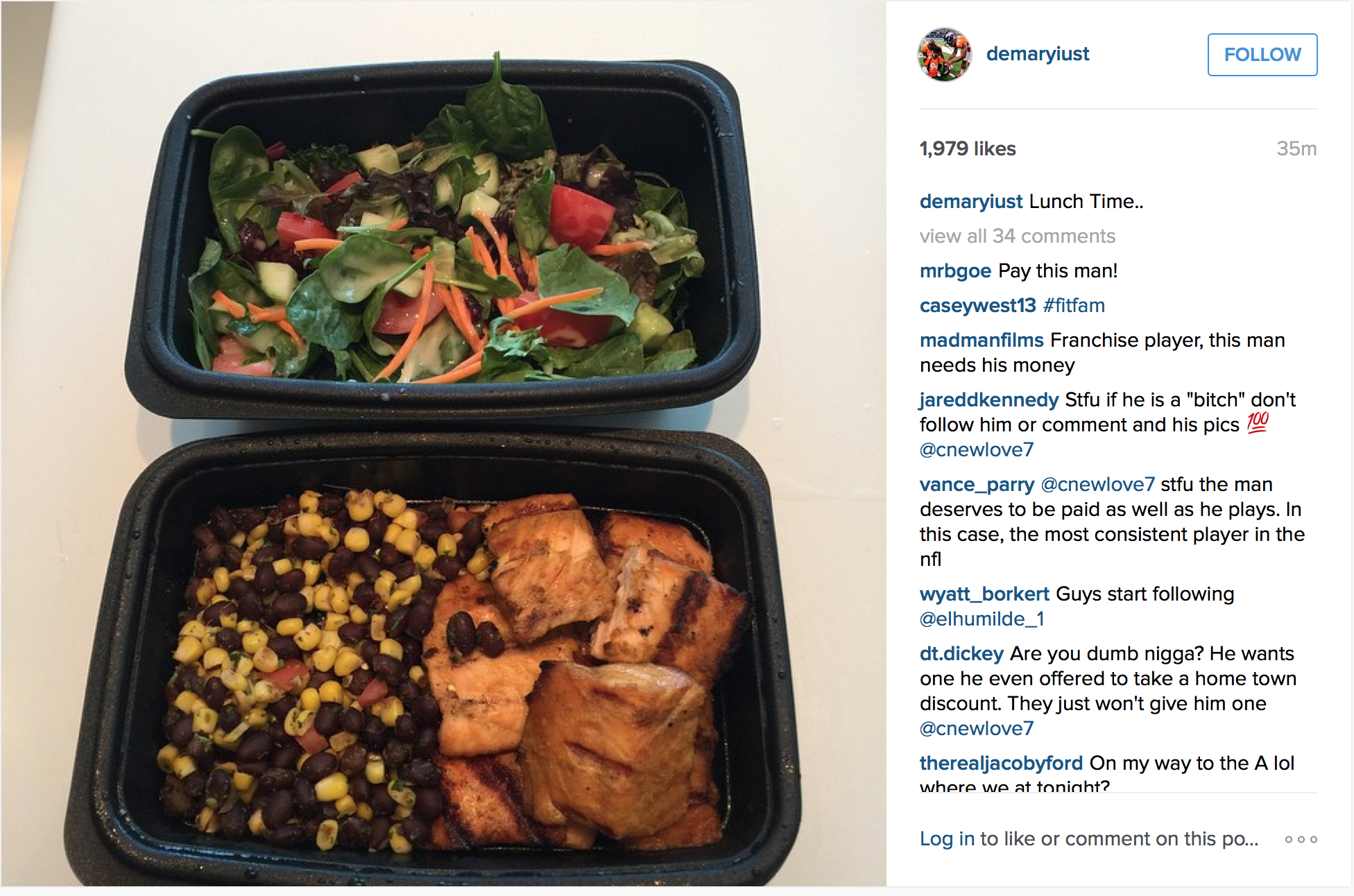 The meal, chicken with rice and beans and a salad, was far less interesting than the ongoing comments between Thomas' followers.
Comments included gems like:
The Broncos return to official duties in July. The 2015 Training Camp schedule is due out in the next several days.
Thomas and the Broncos have until July 15 to work out a long-term deal or move forward on the one-year franchise tag agreement. Thomas did not participate in any of the team's OTA or minicamp activities in May or June.