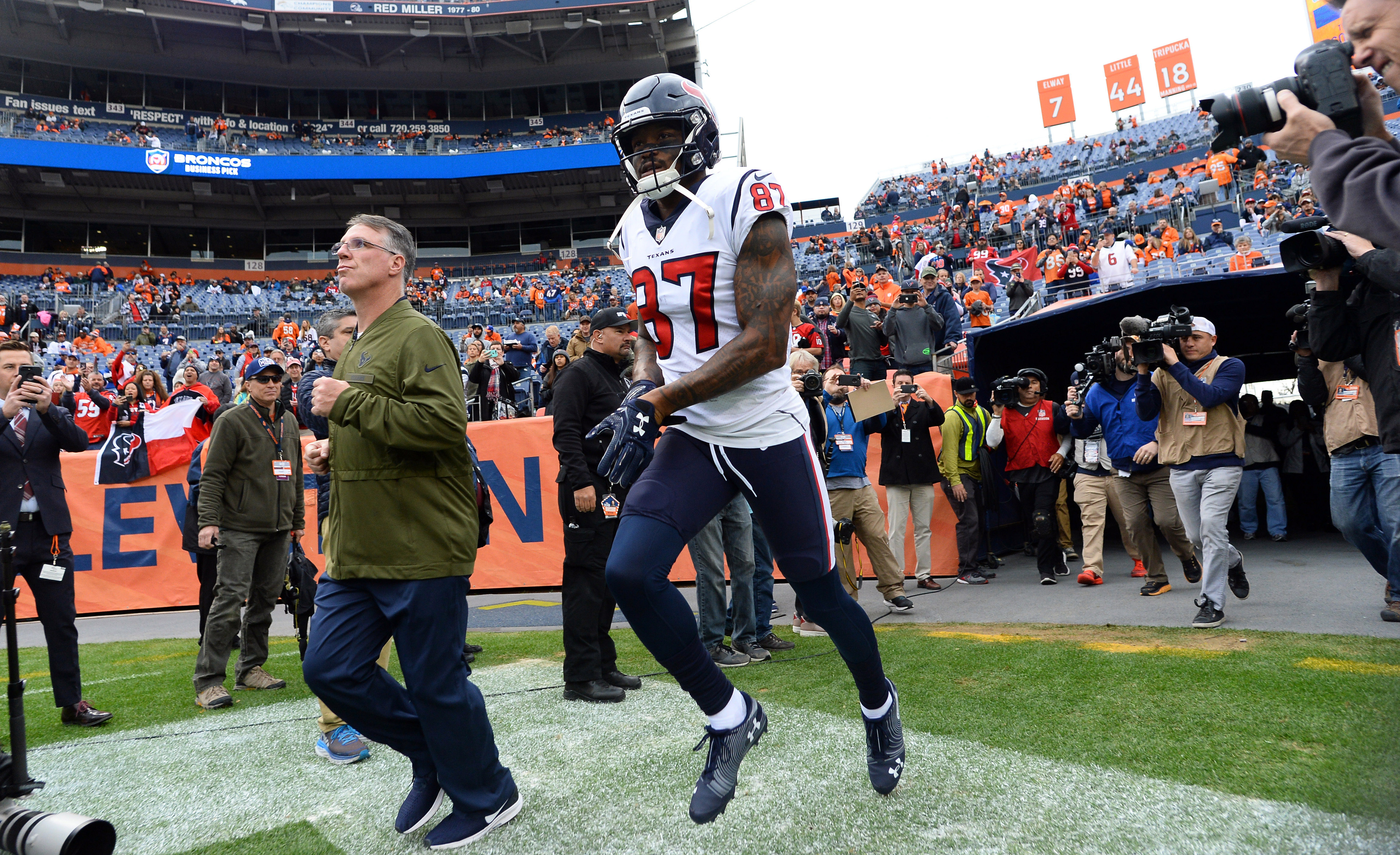 Former Denver Broncos wide receiver Demaryius Thomas was taken into custody by Denver Police Wednesday night. Thomas, 31, was arrested on charges of vehicular assault, driving without proof of insurance and reckless driving.
Thomas was involved in a single-vehicle accident on Feb. 16. According to CBS4, the police say Thomas was driving 70 MPH in a 30 MPH zone on Auraria Parkway, when he lost control near 12th Street and rolled the vehicle. Thomas and a male passenger each suffered minor injuries. The lone female passenger was more severely injured, but all three were taken to the hospital.
Under Colorado law, vehicular assault is a Class 5 felony, while diving without proof of insurance and reckless driving are both classified as traffic misdemeanors. Consequences of reckless vehicular assault can include a prison sentence of up to three years and a potential fine between $1,000 and $100,000.
In nine seasons with the Broncos, Thomas had 665 receptions, 9,055 yards and 60 touchdowns.