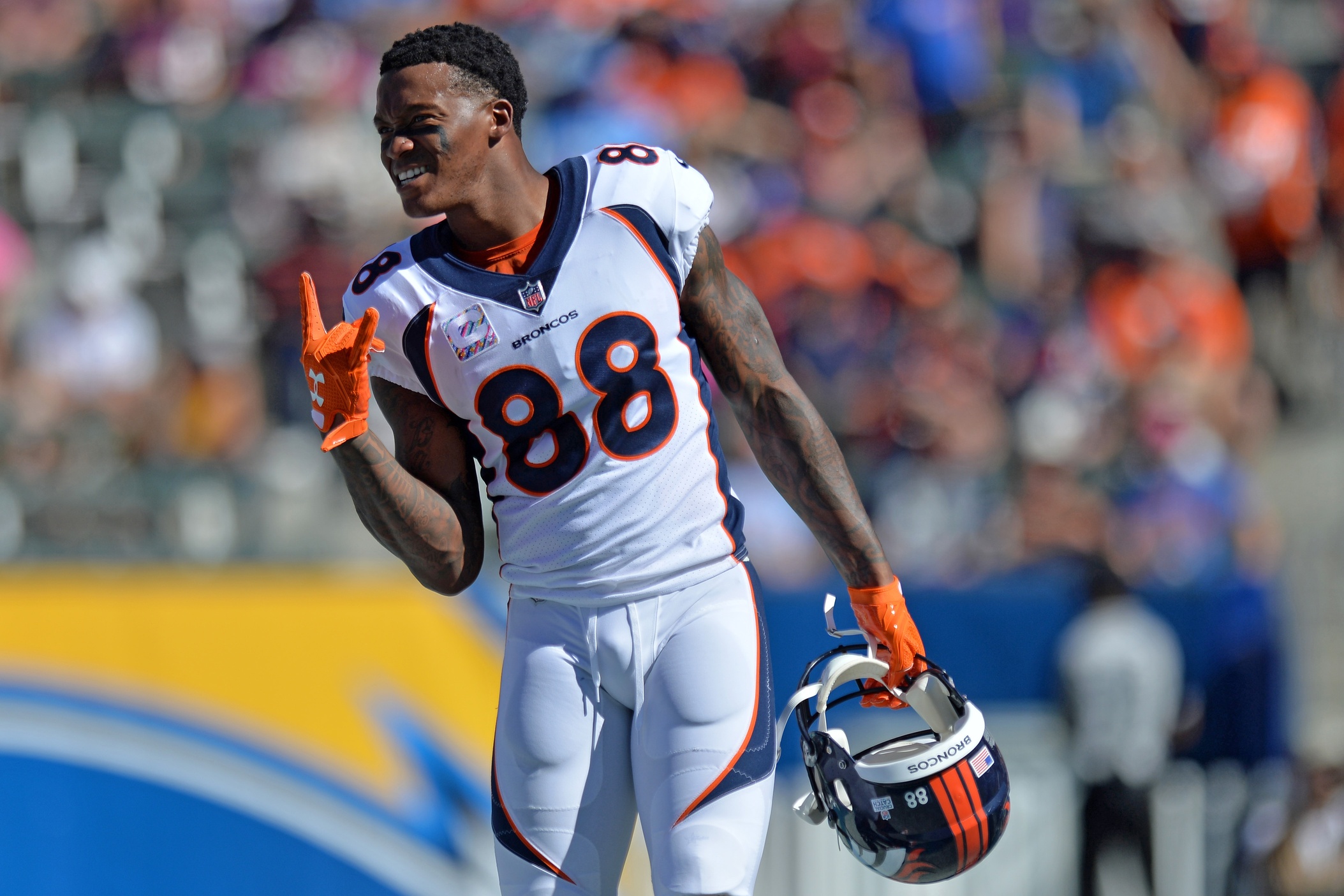 Now entering his ninth NFL season, wide receiver Demaryius Thomas is the longest-tenured Bronco. He's battled through injuries over the last few seasons, but has produced at a high level for the Broncos, despite subpar quarterback play since Peyton Manning retired.
Now that the Broncos' offense features Case Keenum at quarterback and sports more weapons than in the last couple of years, teammate Chris Harris poked fun at the improvement, light-heartedly suggesting that Thomas and his teammates probably couldn't score more than 30 points per game in 2018.
Speaking to Eric Goodman of Mile High Sports AM 1340 | FM 104.7, Thomas laughed the 'criticism' off, knowing that Harris and the Broncos' defense could badly use the help. "It's hard to score a touchdown in this game – I think he was just excited to watch us play," Thomas said. "It's a challenge for us, and I think it's a good thing."
"It ain't going to be easy, that's for sure; there's a lot of good defenses in this league," Thomas continued. "We've got the pieces; we've just got to put it together."
Click here to listen to the full interview with Demaryius Thomas.
Catch Afternoon Drive with Goodman and Shapiro every weekday from 4p-6p on Mile High Sports AM 1340 | FM 104.7 or stream live any time for the best local coverage of Colorado sports from Denver's biggest sports talk lineup. Download the all-new free Mile High Sports Radio mobile app for Apple or Android.