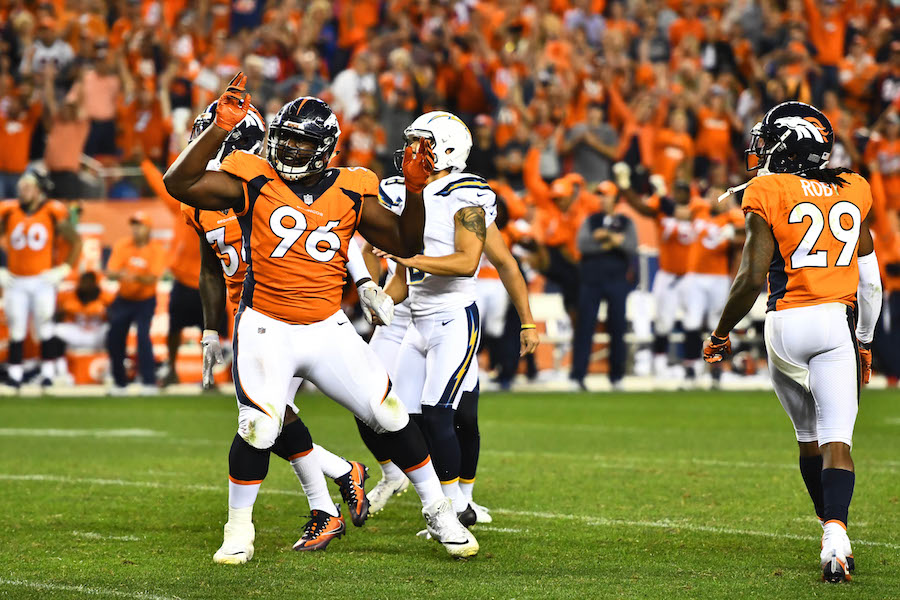 From the front office to the locker room, the Denver Broncos desperately need to shake things up in 2019.
With 28 players currently slated to become free agents this offseason, determining who still has a future in the orange and blue is going to be a tedious process for the front office, but after a second straight losing season, Denver simply cannot afford to be complacent. When you lose to the Browns, Jets, 49ers and Raiders in the same season, change is inevitable. And with the potential of a coaching change as well, the likelihood of dramatic roster turnover is even greater.
The Broncos tried to find an easy fix when the team signed veteran quarterback Case Keenum last spring, but as Denver found out the hard way, putting a Band-Aid over the problem was not an effective solution. So, this time around, look for the Broncos to make drastic alterations to the 53-man roster as Denver looks to climb back into relevancy.
That being said, here are the three impending free agents that the Broncos would be wise to bring back.
Shaq Barrett: The former undrafted free agent out of Colorado State has already publicly stated that he no longer wants to be a role player and is looking for an opportunity to be a starter. Considering Von Miller and Bradley Chubb are not going anywhere, re-signing Barrett may be a long shot, especially if the outside linebacker is hellbent on being a starter. But, Denver would be wise to do everything in its power to bring him back.
When Barrett is on the field, good things tend to happen for the Broncos. In 60 career games (15 starts), Barrett has 14 sacks and seven forced fumbles, and that production has come primarily in a reserve role.
With Shane Ray all but guaranteed to be playing somewhere else next season, keeping a versatile guy like Barrett around would make a lot of sense, especially if the Broncos end up moving on from some of the older players on the roster like Brandon Marshall, Darian Stewart or Derek Wolfe.
Barrett primarily lines up to rush the quarterback, but unlike Ray and Jeff Holland, the former CSU star is also an effective tackler in the run game and can be used in certain pass coverage schemes. More than anything though, Barrett is a terrific locker room guy and has always found a way to make his presence felt, even with the odds stacked against him.
Matt Paradis: Coming off of a brutal season-ending injury, it would not be shocking to see the Broncos move on from Paradis. If healthy, the veteran center absolutely deserves another opportunity to win the starting gig again in 2019, though.
In a league where consistency is key and your greatest form of currency as a player is your dependability, Paradis is a coach's dream. Prior to the 2018 season, Paradis never even missed a single snap in 57 games with the Broncos.
The offensive line has obviously been pretty mediocre over the last three years, but Paradis has never been the problem. In fact, at one point in 2018, Paradis was the highest-graded center in the entire league. At only 29 years old, the Broncos should absolutely solidify the middle of the offensive line by bringing back Paradis for another two or three years.
Shelby Harris: After only playing in only eight total games with the Oakland Raiders from 2014-15, Harris has found a home in the Mile High City over the last two seasons. The 27-year old defensive end has been one of the few bright spots for Denver's defense in 2018, recording eight tackles for loss and seven hits on the quarterback, despite not making a single start.
In an increased role, Harris very well could make the same type of impact that Malik Jackson had on Denver's Super Bowl 50 run, so bringing back the 300-pound interior lineman should be paramount. Edge rushers tend to get most of the glory from the fans, but stout, athletic defensive lineman can often be the difference between stopping opponents in short yardage situations. With that in mind, there is not a player on the roster that the Broncos should prioritize re-signing more than Harris.