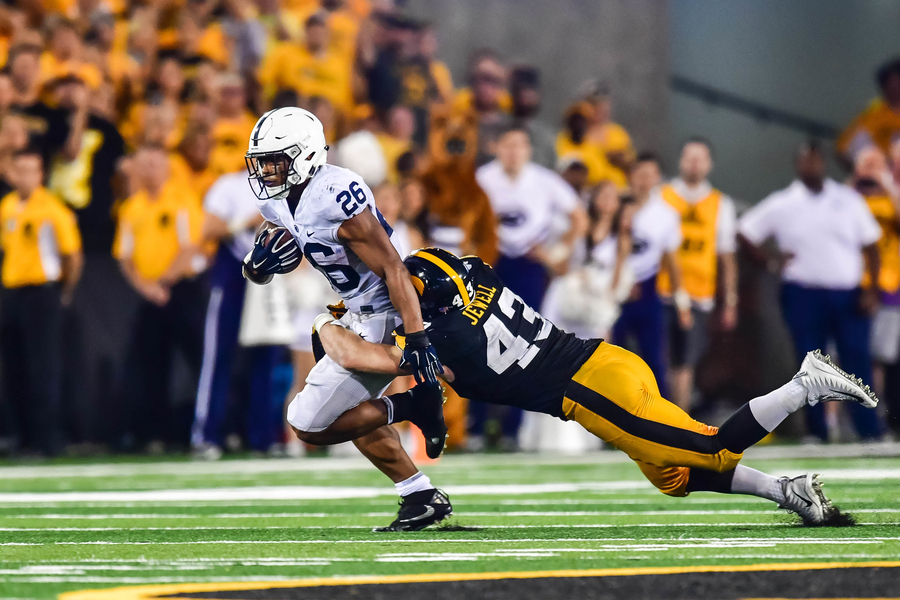 The Denver Broncos have spent much of the 2018 NFL Draft adding depth to positions of need after losing players at key positions like wide receiver, running back and inside linebacker during the offseason.
With the 106th overall selection selection in the fourth round of the draft the Broncos pulled the trigger on an impactful inside linebacker: Josey Jewell from the University of Iowa. After losing Corey Nelson in the offseason, the Broncos were spread thin at the position, with little depth behind starters Brandon Marshall and Todd Davis.
Jewell was an impact player for Iowa's defense and should be a sound linebacker with great upside for the Broncos. Iowa's first ever three-time captain, Jewell was praised throughout the draft process for his relentless motor and leadership.
A four-year starter, Jewell wrapped up his collegiate career being named a first-team AP All-American, as well as earning first team All-Big Ten. NFL Network's James Palmer reported other awards given to the Broncos' new linebacker.
#broncos Josey Jewell was a First Team All-American. Won Nagurski-Woodson Big Ten Defensive Player of the Year. Won Butkus-Fitzgerald Big Ten Linebacker of the Year. Won Lott IMPACT Trophy (best defensive player – character/ performance). Won Jack Lambert Award (nation's top LB).

— James Palmer (@JamesPalmerTV) April 28, 2018
Barring injury, Jewell shouldn't see too much time on the field behind the tandem of Davis and Marshall. While he lacks the speed and range of the departed Nelson, Jewell is a powerful tackler who brings the hammer on every play.
Moments after selecting Jewell, the Broncos used their second fourth round selection to select Penn State's DaeSean Hamilton. A second-team All-Big Ten selection, Hamilton will join second round pick Courtland Sutton as another big-bodied athletic receiver that can provide much-needed depth in the wake of Bennie Fowler and Cody Latimer's departures.
Hamilton complements the Broncos' offense in that he played all of his time at Penn State out of the slot position. While Sutton has the mold of a top receiver, Hamilton will naturally fit in the slot, where the Broncos have struggled to find consistency for years.
Hamilton should have the opportunity to compete for playing time right away, likely battling second year wide receiver Carlos Henderson for the slot receiver position. As ESPN's Adam Schefter points out, the Broncos were not happy with the production they were getting from their wide receivers, and clearly viewed the position as a need heading into the draft.
Denver clearly not pleased with its WR production, even with Demaryius Thomas and Emmanuel Sanders there. Broncos used fourth-round pick on Penn St. WR DaeSean Hamilton after using second-round pick on WR Courtland Sutton.

— Adam Schefter (@AdamSchefter) April 28, 2018
General Manager John Elway has been busy all offseason looking to turn the page from their disastrous 2017 season. So far, Elway has added quality football players in the draft that provide immediate depth and could contribute more into the team's future.