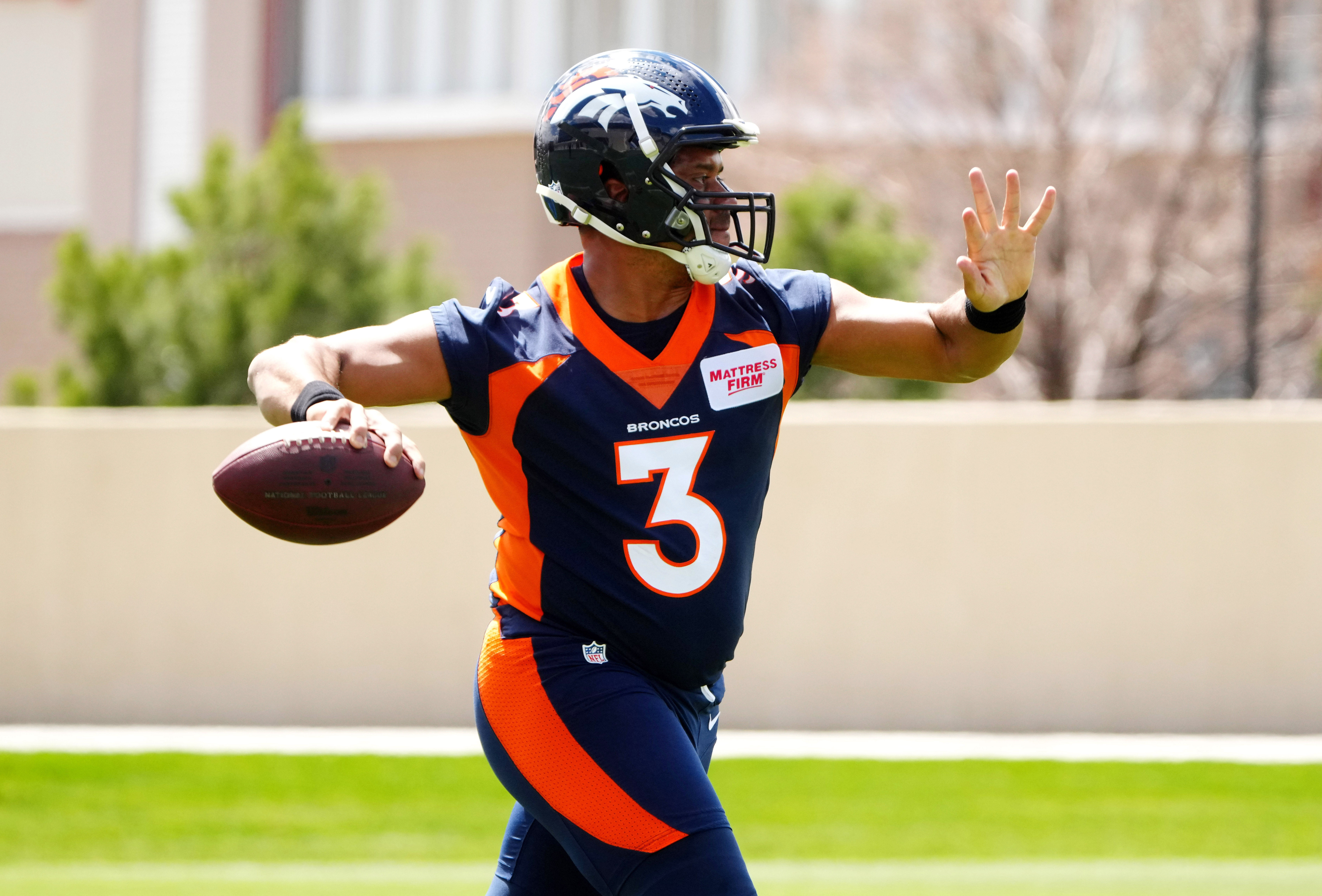 Thanks largely to acquiring superstar quarterback Russell Wilson via trade, few teams in the league have been lauded more for their offseason additions than the Denver Broncos.
The latest dose of praise is coming courtesy of the football minds over at Pro Football Focus, who gave the Broncos a cumulative "A" grade for their offseason moves.
"Few teams made a bigger move in the offseason than the Broncos, who finally found a franchise quarterback in Russell Wilson via trade," PFF analyst Sam Monson wrote. "Last offseason, this roster was an elite quarterback away from contending, and while it isn't quite the same roster, they will be hoping that enough of the important pieces remain so that the same thing is true."
The Broncos were one of just four teams to earn grades of A or higher from PFF, with the Ravens, Bengals, and Chargers being the others.
Earning those high marks only makes sense though, as no position is more important than quarterback, and the Broncos went from having one of the league's worst quarterback situations to one of the league's best.
PFF also believes the Broncos did a good job adding impactful players in the draft, despite their limited capital.
"In the draft, Denver added another pass-rush specialist in Nik Bonitto, who owns the best pass-rush win rate of any pass rusher in the draft class over the last two years," Monson wrote. "Greg Dulcich adds depth to that tight end room again, and now Denver has to hope that it has the system in place to maximize Wilson."
The Broncos overhauled their identity from a lost, middling franchise, to an AFC contender, and that's an offseason that demands one of the best grades in the NFL.