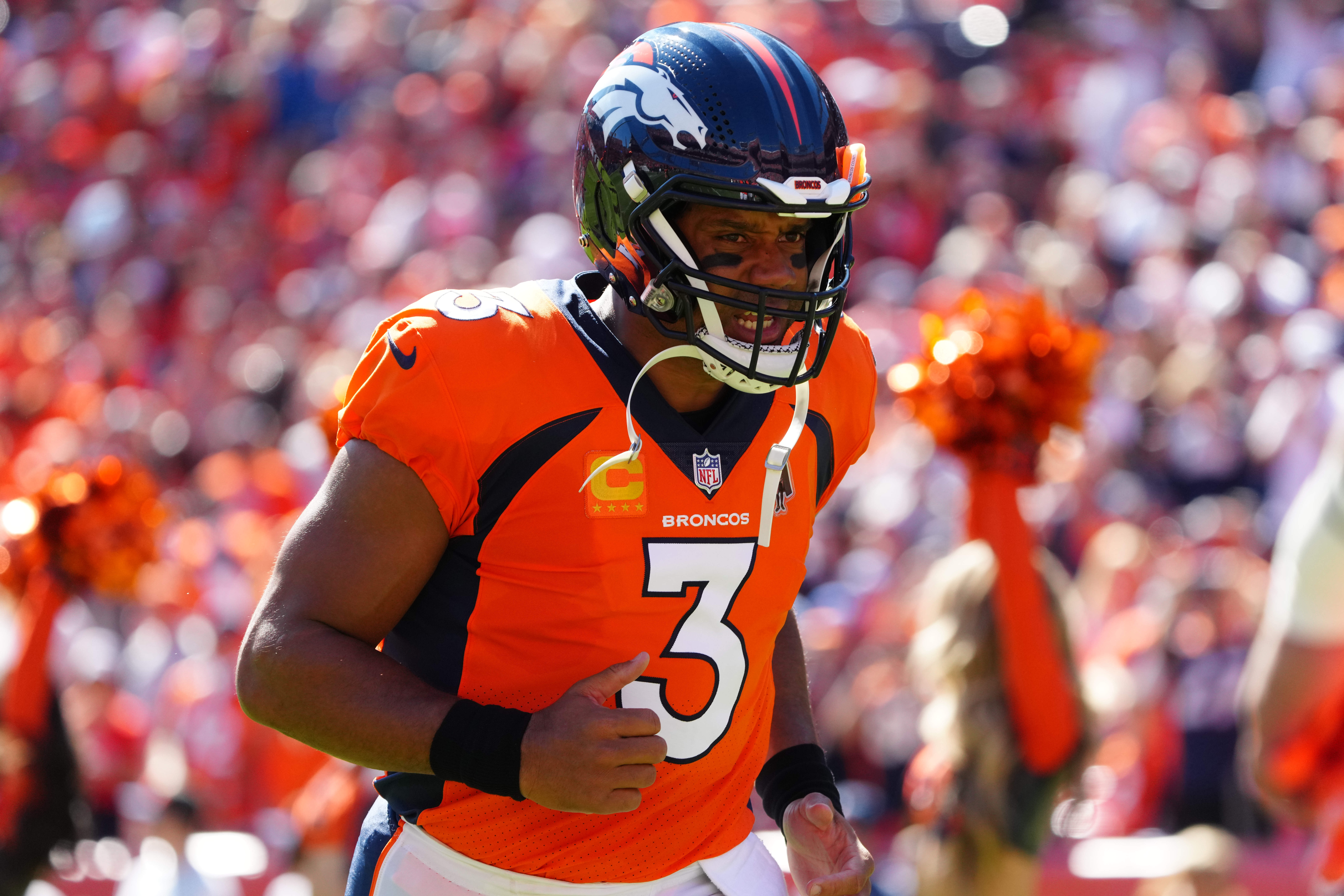 The Denver Broncos have had their fair share of highs and lows through two weeks of the NFL season, but Sunday's game against the San Francisco 49ers will be their biggest test.
How do the Broncos stack up against the 49ers from an operations standpoint?
Denver Broncos offense has to finish drives with points
The Broncos offense hasn't struggled to move the ball downfield through two games this season, their biggest issue has been finishing drives leading to points.
Denver currently ranks 7th in the NFL in Net Yards Per Game averaging 391.5 yards through two weeks. In comparison, the 49ers feature the NFL's 1st ranked defense in Net Yards Per Game, allowing only 210.0 yards per game to opponents.
Despite playing two games each, the Broncos have played the Seattle Seahawks and Houston Texans while the 49ers have played the Chicago Bears and Seahawks.
The numbers could be deceiving for both sides as each team looks to hit their stride early on this season.
When it comes to yards per play, the Broncos offense ranks 7th in the league, averaging 6.1 yards per play. San Francisco's defense led by pass rusher Nick Bosa, ranks 2nd in the NFL, allowing 4.1 yards per play.
The most defining area the Broncos must improve on this week, minus time and in-game management is red zone efficiency.
Denver has converted 0% of their red zone attempts this season largely related to two fumbles, a heavy pass emphasis, and penalties.
Through two weeks of the NFL season, the 49ers defense is allowing opponents to score in the red zone on 66.7% of their attempts.
Last week, Russell Wilson relied heavily on Courtland Sutton for offensive production in the passing game after Jerry Jeudy left with an injury.
Jeudy's status for Sunday is questionable with a chest/sternum designation.
Wilson and the Broncos offense have to be efficient in the red zone this week if they want to have a chance to win.
Denver's offense may be able to kickstart success in the red zone by utilizing the run game to set up the pass with Javonte Williams and Melvin Gordon.
Williams through two games has averaged 5.4 yards per carry and could be exactly what Denver needs to get over the hump in the red zone.
Broncos defense faces tough 49ers offense
Jimmy Garoppolo returns under center for the 49ers after promising rookie Trey Lance suffered a season-ending ankle injury in Sunday's 27-7 win against the Seahawks.
For the Broncos defense, Jimmy G. presents them with their toughest test early on this season.
Garoppolo's chemistry with 49ers star athlete Deebo Samuel is heavily documented.
Through two games, the Broncos defense has been stout minus first half blunders against the Seahawks in Week 1.
The 49ers enter Sunday's game as the NFL's 4th best rushing offense, averaging nearly 182.5 yards per game on the ground.
They'll face the Broncos 5th ranked rushing defense who is allowing 78.0 yards per game on the ground.
Despite losing Elijah Mitchell early on and Ty Davis-Price last week to injury likely means Samuel sees some reps in the backfield alongside Jeff Wilson Jr. and Jordan Mason.
Against the Seahawks, Samuel had four carries for 53 yards, with one of those four attempts being for 51 yards. Wilson Jr. had 18 carries for 84 yards in the 49ers' Week 2 win.
One of the bigger storylines will be whether or not Patrick Surtain plays on Sunday after suffering a shoulder injury against the Texans.
The Broncos boast the NFL's best red zone defense who hasn't allowed a single touchdown score in that area of the field in two games.
San Francisco enters Sunday's game as the NFL's 27th-ranked red zone offense, converting 37.5% of their attempts.
However, everything should be viewed differently with Garoppolo under center given his comfortability inside of Kyle Shanahan's offense.
The Broncos will have their hands full on Sunday Night Football when the 49ers come to town for a Week 3 showdown.
Stay tuned here at milehighsports.com for continuous coverage from Broncos practice leading up to Sunday's game.