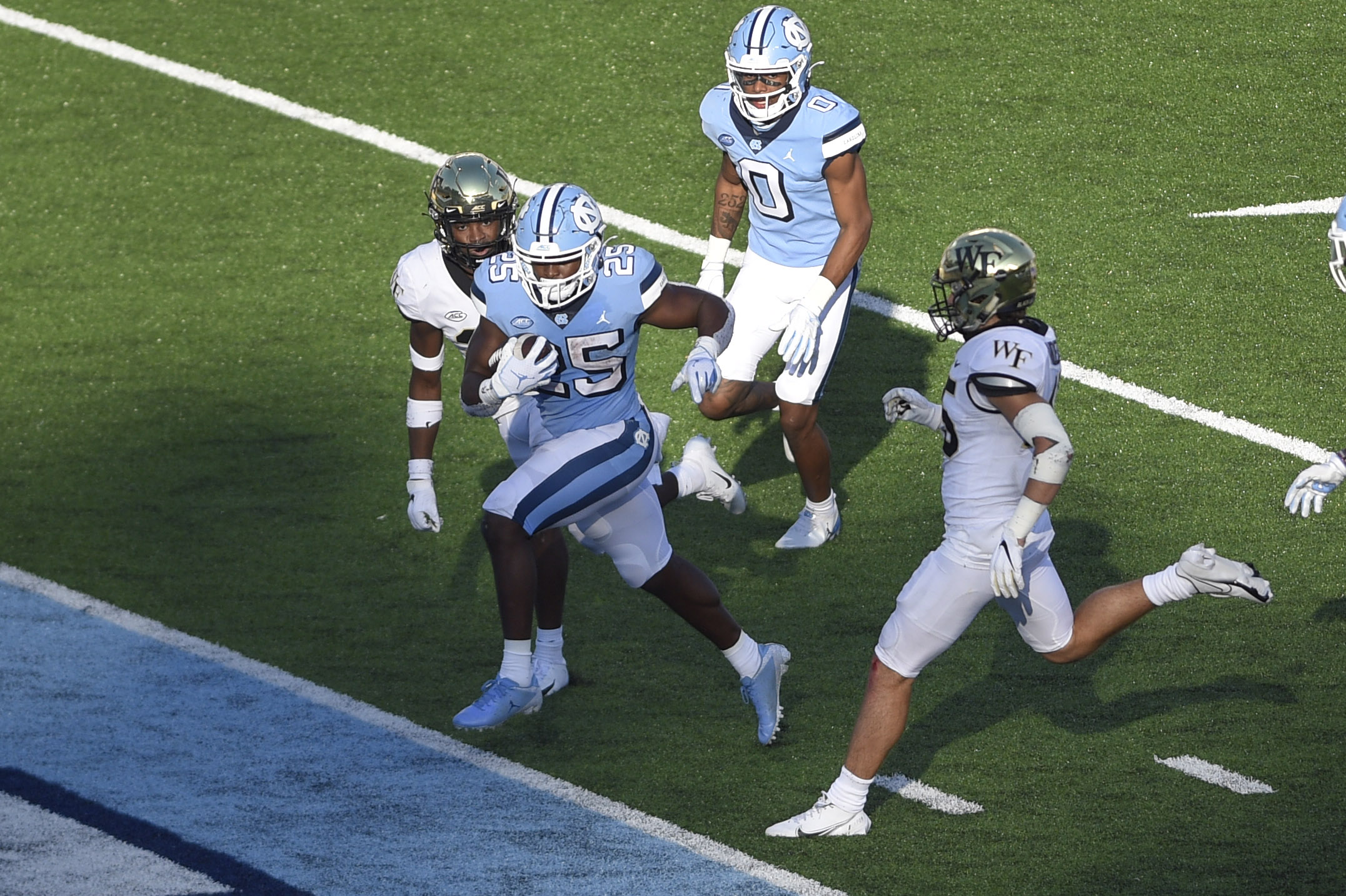 The Denver Broncos emphasized the value in their 10 selections of the 2021 NFL Draft, leading to a fantastic haul.
Our 2021 #BroncosDraft class 🤩 pic.twitter.com/MKcxXHJbLJ

— Denver Broncos (@Broncos) May 2, 2021
Conversations can be had about who they selected and who they missed on, most notable Ohio State quarterback Justin Fields. However, you cannot look at an entire draft season in one snapshot.
You have to look at the draft itself as a movie (whole draft class), and not simply a scene (one pick). If you look at the entire group of players selected, it is hard not to be impressed.
Our own Rich Kurtzman provided a look at composite scoring of the Broncos draft, showing the team made out with rave reviews across the league.
Zach Segars sets up the water-cooler debate by grading every selection, breaking down pick-by-pick. One thing that can not be debated is the team's intention to target value throughout the offseason. Adding All-Pro cornerback Kyle Fuller or bringing back Kareem Jackson, the team could bring in really talented players on below-market deals. Even getting quarterback Teddy Bridgewater for a 6th round pick and at a restructured salary was a phenomenal value move.
General Manager George Paton believes the team is ready to win, and identify players that can contribute on offense, defense, and special teams for the 2021 season.
"I feel we acquired 10 players that will help our football team."

GM George Paton recaps his first #BroncosDraft: pic.twitter.com/2YQuxRDV4g

— Denver Broncos (@Broncos) May 2, 2021
Paton was able to maximize his player and prospect evaluations, with an efficient valuation of how players are viewed among the league's decision-makers.
We often confuse the terms evaluation and valuation, however, there is a distinct difference.
Evaluation is the assessment of a player's skills, composition, and intangibles. Valuation is an understanding of the player's worth (value) to decision-makers across the league.
The distinction between evaluation and valuation is summarized fairly easily by a decision-maker reading the market and effectively measuring how good you think a player is, and how cheap you get him (contact or draft slot).
The two concepts meet head-on in the NFL Draft. General managers receive their player assessments from their scouts. Additionally, the decision-makers in their league intel to identity how other teams value their board.
Armed with his own scouting pedigree, Paton grabbed players later than most thought they would go because he read the league to perfection.
He prioritized value over need, going Best Player Available (BPA) throughout.
Benjamin Robinson's graph below shows that the Broncos continued to draft guys after their expected draft slot passed, checking in at the 2nd highest mark in the league (Chicago Bears).
This was my most controversial chart of the 2020 NFL draft: Draft Capital Over Expected (#GrindingTheMocks Expected Draft Position vs. Actual Draft Slot) by team in the 2021 NFL draft. Low doesn't mean your team is bad only that their drafting process might be questionable! pic.twitter.com/8rqvRDJMTD

— Benjamin Robinson (@benj_robinson) May 2, 2021
From grabbing Javonte Williams, PFF #1 running back after two other backs came off the board, to nabbing ball-hawk their 3rd ranked safety Jamar Johnson in the 5th round were just two examples of how Paton targeted value.
Broncos get @PFF's 3rd ranked safety in the 5th-round 👀 pic.twitter.com/kDIwbagPP0

— PFF Draft (@PFF_College) May 1, 2021
You can look at Big Board after Big Board and see just how highly the newest Denver Broncos were thought of.
For instance, very intuned and trusted analyst Daniel Jeremiah of the NFL Network had several Broncos selections ranked significantly higher on his top 150 big board than where they were selected.
Patrick Surtain ranked as the 9th overall prospect – selected at pick 9
Javonte Williams ranked as the 25th overall prospect – selected at pick 35
Quinn Meinerz ranked as the 45th overall prospect – selected at pick 98
Baron Browning ranked as the 65th overall prospect – selected with pick 105
Jonathon Cooper ranked as the 120th overall prospect – selected with pick 239
Jamar Johnson ranked as the 130th overall prospect – selected with pick 164
With a team that can pick up great talent throughout the draft, your team's depth improves. When the roster has quality depth (guys that can start) your overall play will improve on the field. Paton let other teams reach for need, and remained focused on getting good players.
I think about the great USC Trojan teams and the Seattle Seahawks prime years under Pete Carrol, to identify a clear example of how competition breeds excellence. You do that by not being afraid to bring in talent regardless of position, even if you have it in places already.
Guys that start for other teams are reserves on great teams, and guys that are reserve players on average teams are nearly special teams players or spot contributors for great teams.
The Broncos will have a lot of tough decisions to face come cut day because of drafts like this, which is a very good thing for this organization. It not only helps you compete in 2021 but helps set up good cap management in 2022 when deciding on guys like
This team is now much deeper and dynamic because Paton emphasized the value of drafting players during the 2021 NFL Draft.