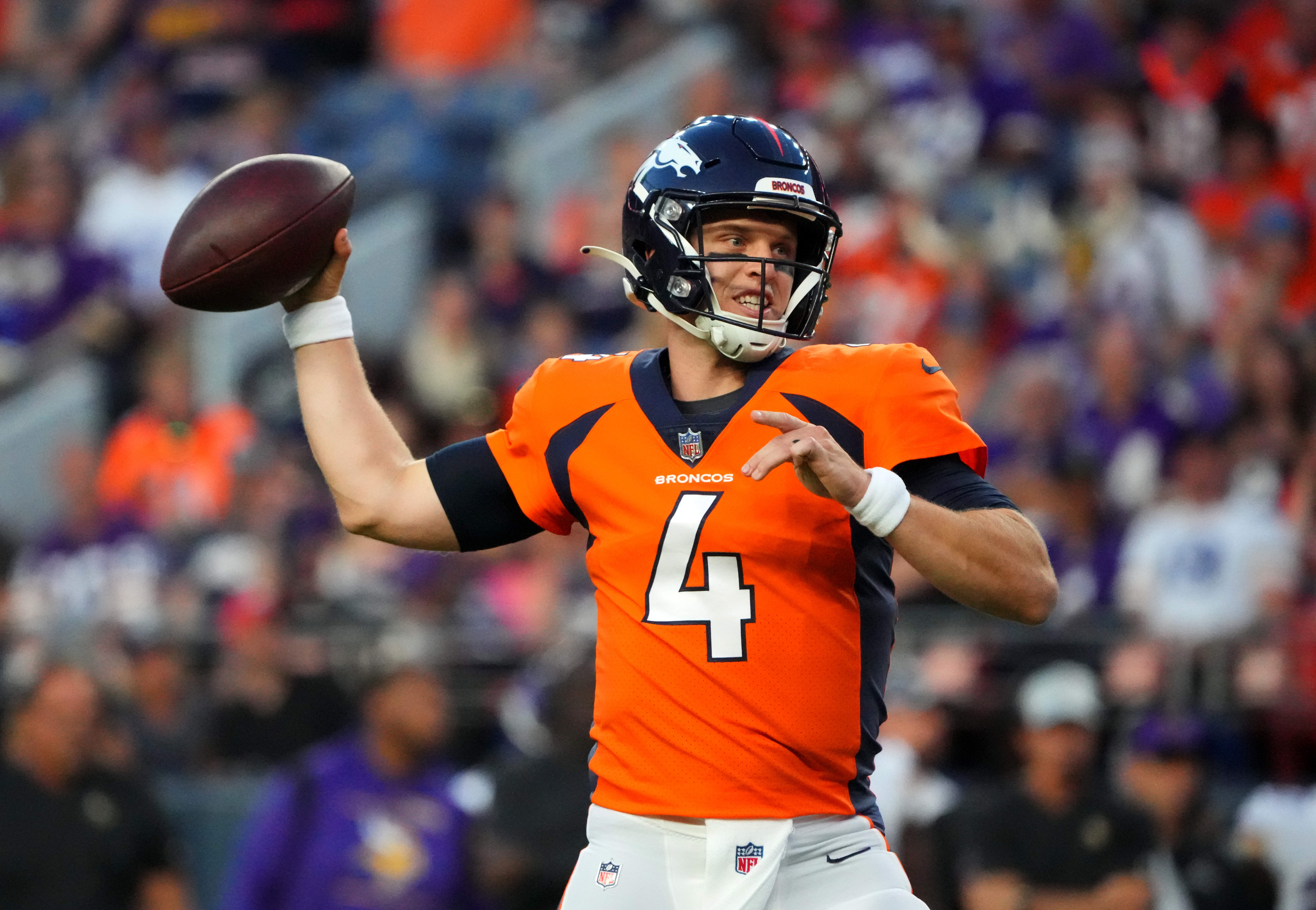 On Tuesday, the Denver Broncos released their initial 53-man roster and made a series of big moves in the process, which shook up the complexion of the team.
Now that the dust has begun to settle, general manager George Paton is excited to see how all the pieces fall into place.
"I think we're all eager to see this team, we see it in practice every day," Paton told the media Tuesday. "These guys get after it at practice, they like to compete. They are chomping at the bit to play in the preseason games. But now they're going to be more excited to play the regular season games. We see it in practice, can't wait to put it all together. Now that we have some of the guys back, [OLB] Randy [Gregory] and [OL] Billy [Turner] and [we'll] see it all come together."
One of the biggest moves of the day was the Denver Broncos' decision to trade Malik Reed, who leads the franchise in sacks from 2019-2021, for minimal draft capital.
"I love [OLB] Malik [Reed], everyone does," Paton shared. "Great kid, really good player. We just had a log jam [at that position]. We had a lot of really talented outside backers that can rush. I thought it would be best to trade [OLB] Malik [Reed] and trade him to somewhere he was going to fit in at a really good organization. We wouldn't have just traded him anywhere. He wanted to go to Pittsburgh, and we found a home for him, and I think it's a win-win for both sides."
The Broncos added three edge rushers this offseason — between Randy Gregory signing, Nik Bonitto getting drafted, and Baron Browning switching positions — which did make the position room extremely crowded. Ultimately though, what might have sunk Malik Reed's roster chances was Aaron Patrick's prowess on special teams, which led to Denver retaining Patrick over Reed.
Paton also took the opportunity to shed light on one of the Denver Broncos' other big moves — choosing Brett Rypien over Josh Johnson.
"It was really tough," Paton said of the decision at backup quarterback. "Brett [Rypien] and Josh [Johnson] had a great competition. It came down to the final game. The body at work, both these guys did a lot of really good things. I just think the way 'Ryp' (QB Brett Rypien) operated the offense, the way he moved the team, he did some really good things. I'll let [Head] Coach [Nathaniel] Hackett talk about the rest of that, but it was a really close competition. We hope to get [QB] Josh [Johnson] back as well."
If WR Kendall Hinton clears waivers, he will re-sign to Broncos practice squad per source. Has more catches (15) than Cleveland, Washington, Virgil combined (6). #9sports

— Mike Klis (@mikeklis) August 31, 2022
So far, the Denver Broncos have already gotten their wish, as they've added Johnson to the practice squad, according to Mike Klis of 9News.