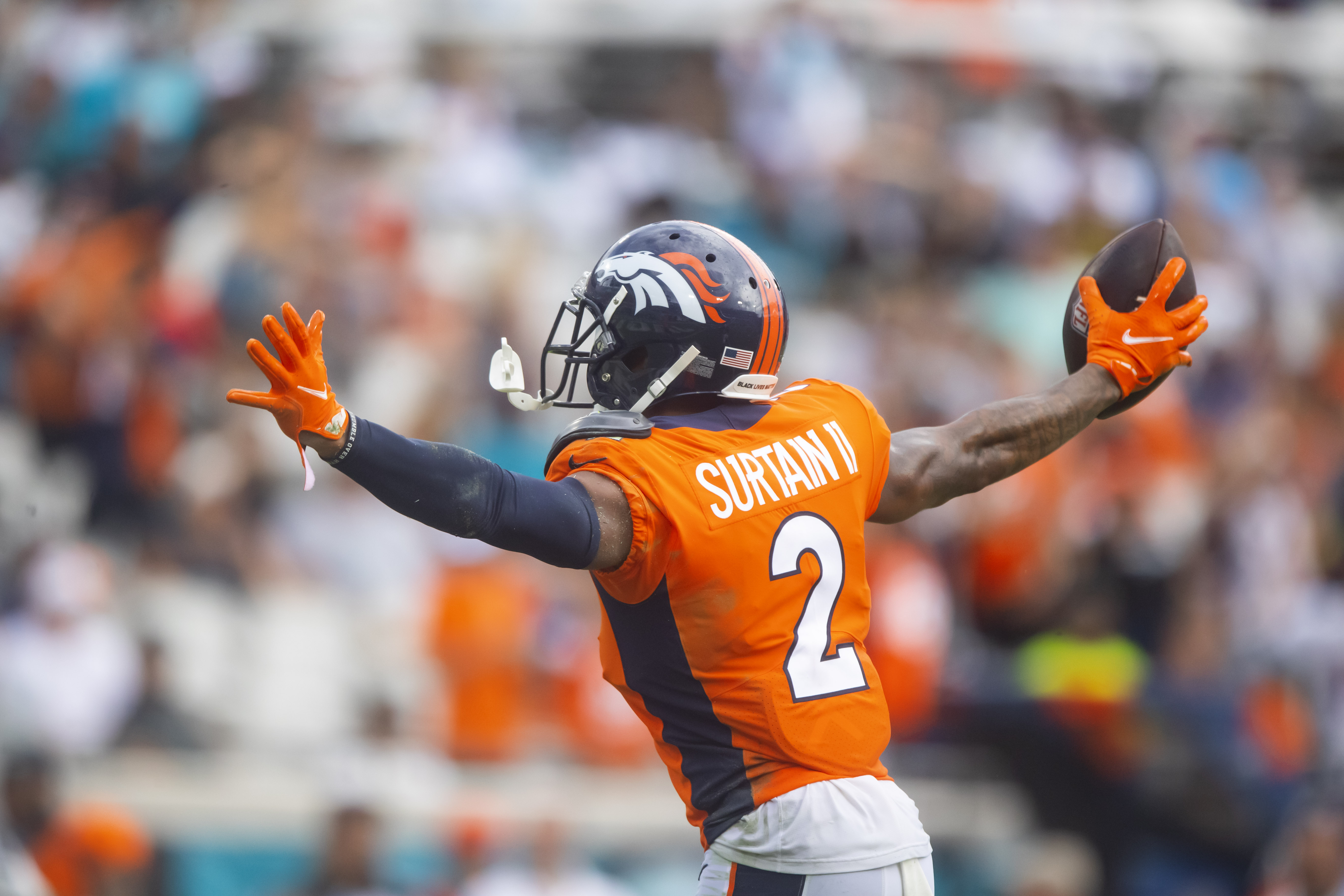 One of the greatest players in the history of the Denver Broncos franchise is cornerback Champ Bailey, who is only the second Bronco ever to be a first-ballot enshrinee of the Pro Football Hall of Fame (John Elway being the other).
According to Bailey himself, Patrick Surtain II is on track to follow in his footsteps.
During a recent interview with Surtain, his dad (Patrick Surtain) and The Pivot Podcast, hosted by Ryan Clark, Channing Crawford, and Fred Taylor, Taylor shared a recent conversation he had with Bailey in regard to one of the Denver Broncos' youngest and brightest stars.
"I spoke to Champ Bailey this morning," Fred Taylor told Surtain II, during the interview. "And I asked him what he thought about you. [Bailey] said, 'With his size, potential, the rookie campaign that he put together — he definitely has Hall-of-Fame potential.' Those are big words coming from a Hall-of-Famer that knows the game inside and out, so you're on the right track."
That wasn't the only gem to be found in the interview though.
Ryan Clark, former Pro Bowl safety for the Pittsburgh Steelers, also heaped praise on Surtain II. During a conversation about the terrific defensive back talents the senior Surtain has been coaching in Miami, with the Dolphins, Clark compared Surtain to Miami's superstar DBs.
"What's crazy though, is if X (Xavien Howard) and Byron [Jones] were here, they might be like the second and third best corners in the room," Clark claimed. "Because little Pat (Patrick Surtain II) has the opportunity to be better and, from what he did his rookie year, he's shown all the hype — going top-10 — all those things are true."
Howard has received Defensive Player of the Year votes in his career, has been a first-team All-Pro, has made three All-Conference teams, three Pro Bowls, and has led the NFL in interceptions twice, and passes defensed once. Jones has made a Pro Bowl and has been a second-team All-Pro.
That's lofty praise for the second-year cornerback, but he has the talent to live up to it.