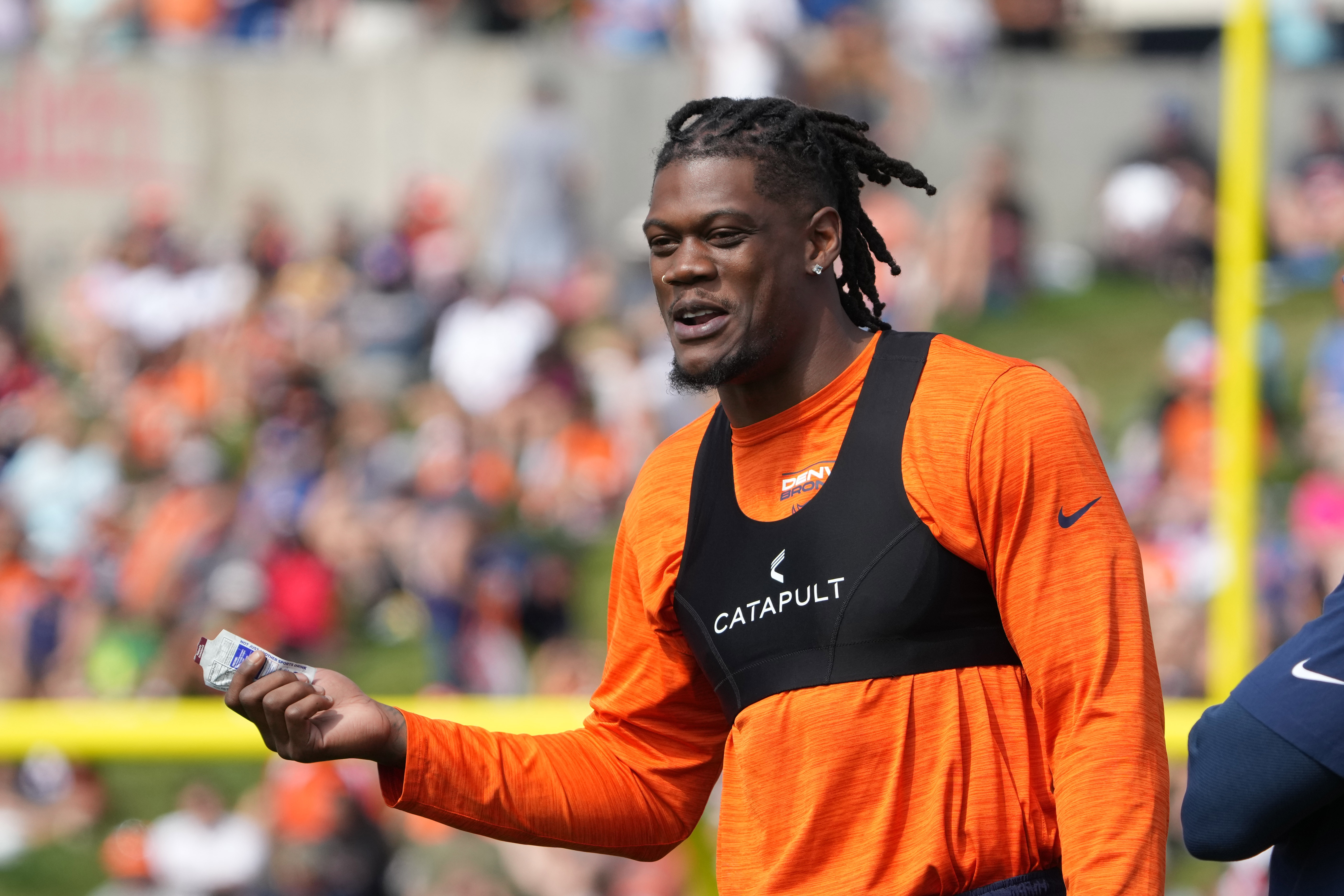 Randy Gregory and Billy Turner made their long-awaited return to the practice field on Monday, after the Denver Broncos activated them off of the Physically Unable to Perform (PUP) list.
Both Gregory and Turner are slated to play massive roles for the team in 2022, so Nathaniel Hackett and Co. are certainly happy to have them back.
"They have been great in the meeting rooms up to this point, but to actually get them out there and now show their work ethic, I think is going to be great," Coach Hackett said on Monday before the Denver Broncos practice.
Fortunately for Broncos Country, they shouldn't have to wait too much longer, as the current plan is for both to be ready for Week 1's revenge game with the Seattle Seahawks.
"That's what we are hoping," Hackett said, of Turner and Gregory playing Week 1. "All the guys that we have, we're trying to get everybody to Week 1. That's kind of our goal. We have a great training staff that has been working that way. But obviously, we'll see as we progress closer. [There's] still 28 days or something like that, so [were] a long way away."
If the Broncos can get Gregory ready to go for Week 1, it will have a transformative effect on the team's pass rush, and therefore, the defense as a whole. The whole team saw proof of that fact while preparing for their preseason matchup with the Dallas Cowboys.
"We were watching—when we started game planning a little bit for Dallas, we put a game on just because we wanted to watch and make sure we knew what they were going to be presenting us," Hackett told the media on Monday. "The whole time, it was funny. We're all looking at each other going, 'Oh, we're really happy that guy on our team.' He's a dynamic guy. He's got an unbelievable motor. He is nonstop all throughout the play. He's physical, he's fast, he's a smart player. I think all those things that he brings are so great for our football team and watching him rush the edge is going to be something I'm excited to see."
Hackett's got the right idea. The thought of a healthy Randy Gregory on this Bronco defense is something everybody should be excited to see.