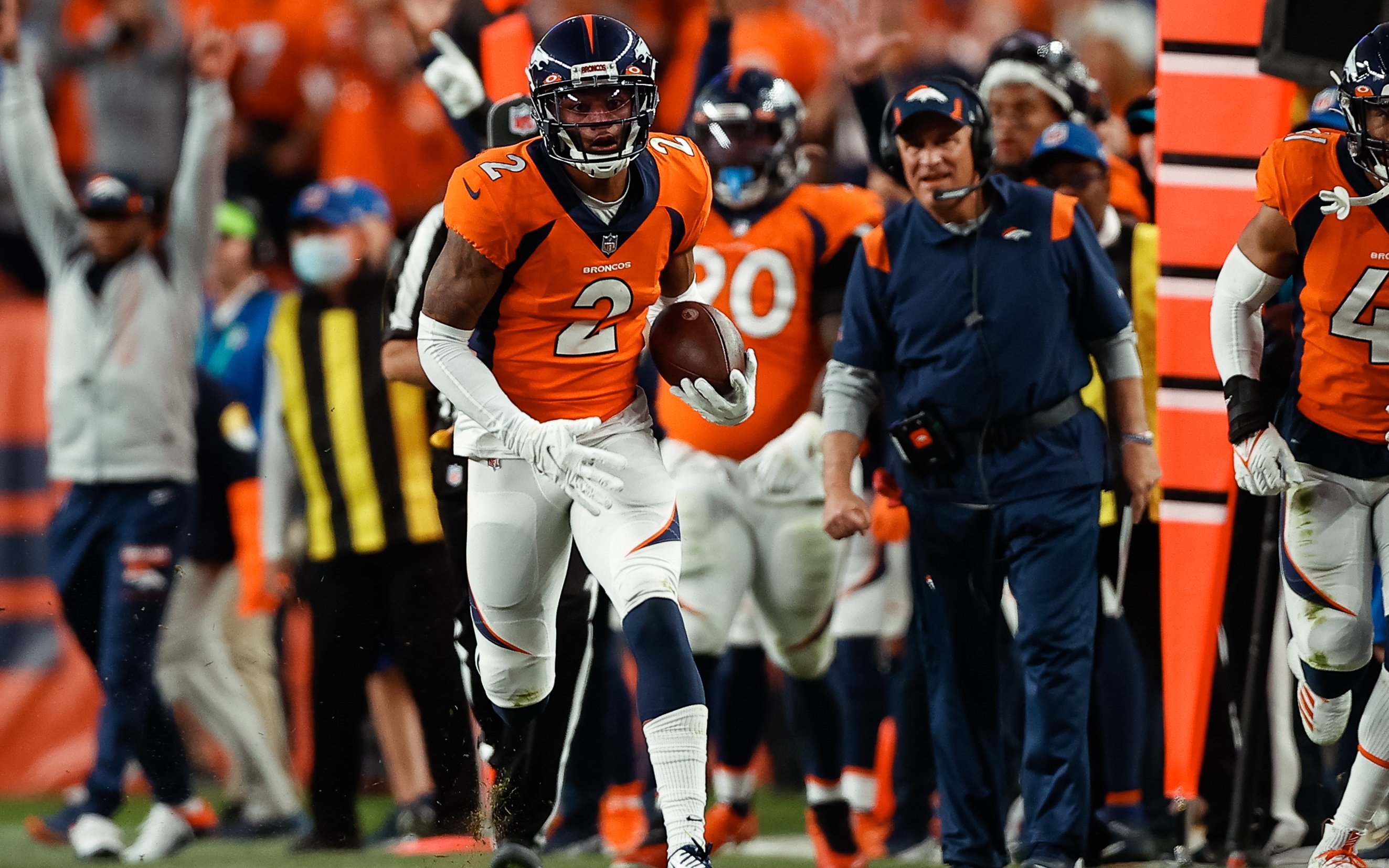 At 6-5 currently, the Denver Broncos have already surpassed last year's win total of five.
No doubt about it, this year's team is the best in three years under Vic Fangio, even with a ton of defensive starters injured and Von Miller traded away at the deadline.
And the simplest way to look at it is this: In 2020, the Broncos were a turnover machine and worst in the league. This year, they turn it over about half the time and that's given them a chance to not only win more games, but beat good teams like the Chargers and Dallas Cowboys and more.
On Sunday, Denver's defense played lights-out against an LA Chargers team which is 14th in scoring, but Justin Herbert's 24 passing touchdowns are 5th-best. Fangio's defense was fired up from the beginning of the game and forced the young gun-slinger into two interceptions, both by Patrick Surtain. And the rookie returned one 70 yards to the house, too.
Meanwhile, starting quarterback Teddy Bridgewater didn't turn the ball over once, while backup Drew Lock threw a head-scratching pick which gave the Chargers some life. Ultimately, Denver won the turnover battle and they also won the game.
It's no secret, turnovers are crucial when it comes to determining the outcome of NFL games.
Teams who win the turnover differential in a game win 69.6 percent of their games. Those who have a 2-plus turnover margin enjoy a win 83.9 percent of the time.
And this year, Denver has 12 turnovers in 11 games, or 1.09 per contest. That's tied for 4th-best in the NFL and a far cry from their NFL-worst 2.0 giveaways per game in 2020.
The main culprit last year was Lock, whose 15 interceptions led the NFL, and he added three fumbles as well. Still, that was only about half of the team's total of 32 giveaways last season.
This year, Bridgewater has thrown five picks and fumbled once; his ball protection has been impeccable. Last year, the Broncos turnover differential was -16. Eleven games into the year this season, and it's +1.
Now, has the offense been exciting with Bridgewater under center? Not always, no.
However, this is the winning recipe for a defensive-minded head coach like Fangio.
The defense has to lead the way by pressuring the quarterback (season-high 19 on Sunday) and forcing errant throws. Sometimes those throws turn into interceptions, and sometimes the quarterback hesitates too long and sacks turn into fumbles.
But the defense also can't get stops and then have the offense turn the ball over immediately. Which was the case in 2020.
This year, when the defense gets a stop, the offense has been much better at sustaining drives and then turning those drives into points. And at the very least, not simply giving the ball right back to the opponent.
Eleven weeks into the season and the Broncos are in the hunt, despite all their injuries and ups and downs. They may not be Super Bowl contenders, but many young players are getting key experience right now.
Guys like Baron Browning — who balled out on Sunday — Surtain, Jerry Jeudy, Javonte Williams, Jonathan Cooper, Malik Reed and even Justin Simmons are all getting a taste of what it's like to be in the hunt.
And that's a positive overall moving forward. Because a team needs to walk before they can run. They need to learn how to be competitive and what it takes to win tough games before they can take down opponents in the playoffs.
For now, Denver can compete with any team as long as they limit giveaways and keep taking away the ball on defense. That means, even the Chiefs this week in Arrowhead.