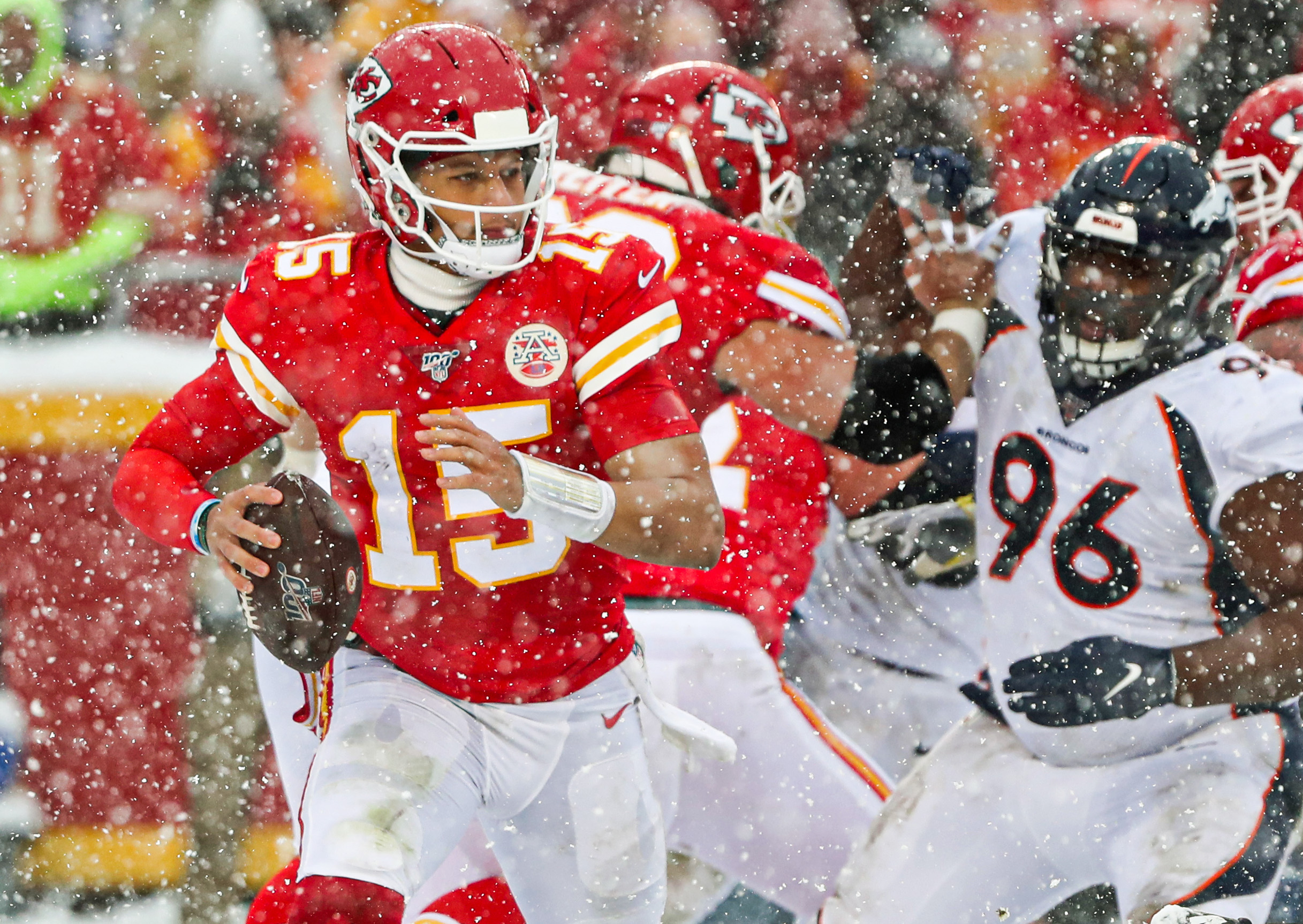 The Denver Broncos continue to slump, but they aren't all alone at the bottom of the division, as the Kansas City Chiefs find themselves in a surprising tailspin of their own.
How can these teams right the ship, and just how good are the Los Angeles Chargers and Las Vegas Raiders? Let's take a look.
1. Los Angeles Chargers
Considering they were on a bye week and their last game was an ugly loss, you could argue for the Raiders holding this top spot, but considering the Chargers dominated the head-to-head matchup, they remain in pole position.
With that said, the tides could easily shift this upcoming weekend.
This week, it's the Raiders who are on their bye week, as the Chargers will have to play host to a frisky Patriots team that has nearly upset both the Tampa Bay Buccaneers and the Dallas Cowboys.
If the Chargers lose there, flipping these two teams will be a no-brainer.
2. Las Vegas Raiders
After one week of the Rich Bisacchia experiment, this columnist opted to pump the brakes. The fire added by an interim staff can often be short-lived, and Greg Olson figured to be a considerable downgrade as an offensive play-caller from Jon Gruden (though an undeniably better human being).
However, now that we've seen two dominant wins in consecutive weeks, it seems fair to start drinking some of the Kool-Aid.
Gruden has never been all that popular with his players, and that's in stark contrast to how this team appears to feel about Bisacchia. They love him, they're playing hard for him, and they might finally have the dogs on defense to make sure their high-end offensive production isn't squandered.
That front-four, headlined by Yannick Ngakoue and Maxx Crosby, has been outstanding this season for the unit in silver and black, and they're finally providing the defense with an identity.
On top of the defense, Derek Carr is playing at a newfound peak we haven't seen before. He's playing even better than he did during his excellent 2016 season. He finally understands how gifted he is, and has fundamentally changed how aggressive he is willing to be with the football. Pairings that with a speedster like Henry Ruggs is a deadly combo, as Denver recently learned.
3. Kansas City Chiefs
In past iterations of this column, the Chiefs held a higher position than they deserved to, just because it seemed like a safe assumption to believe that they would eventually right the ship.
With every subsequent week though, that righting of the ship feels less and less likely. The defense is historically atrocious, to the point that it's undermining the Chiefs still-highly-explosive offensive attack. On the season, Mahomes is adding 0.258 expected points per play, while the Chiefs defense is allowing opposing passing attacks to gain 0.338 expected points per dropback.
As a result, it feels like Mahomes' play has somewhat regressed. Quarterback guru Jordan Palmer recently discussed how he felt the Chiefs' porous defense appeared to be making Mahomes perform closer to how he did back at Texas Tech. He's playing more and more out of structure, as he tries to create magic to try and lift his awful defense out of the hole they've dug themselves into, and it's creating more mistakes and sloppier play.
It still feels likely that the Chiefs will pull out of this tailspin, but they are starting to run out of time.
4. Denver Broncos
Although this article already addressed that the Chiefs and Broncos seem to be solidifying themselves as the lower rung of the AFC West, Kansas City is clearly head-and-shoulders better than the Broncos.
If both were playing up to their talent level, it could be an interesting debate. The Chiefs have a hyper-dominant offense still — though that certainly didn't appear to be the case against Tennessee — and the Broncos should be among the league's elite defenses. That would leave Denver's subpar offense against a historically-bad defense.
However, the Broncos aren't playing up to their talent level. The defense has been far from elite, and honestly, has been quite bad the last four weeks. The offense has been closer to expectation, but the expectation was they'd be a subpar unit, so that side of the ball 'only' being a mild disappointment doesn't provide much optimism.
Teddy and the offense being below average is upsetting but not unexpected.

The #Broncos' DEFENSE being a bottom 5 unit in the NFL the last 4 weeks?

Shocking. Embaressing. Disheartening. pic.twitter.com/hJBf5GAFem

— Nick Kendell 🏔 (@NickKendellMHH) October 26, 2021
Denver is a bad team right now and it appears they have no interest in playing for the present coaching staff. It's hard to imagine them beating anyone, even the lowly Lions, as long as that ownership stays in tact.