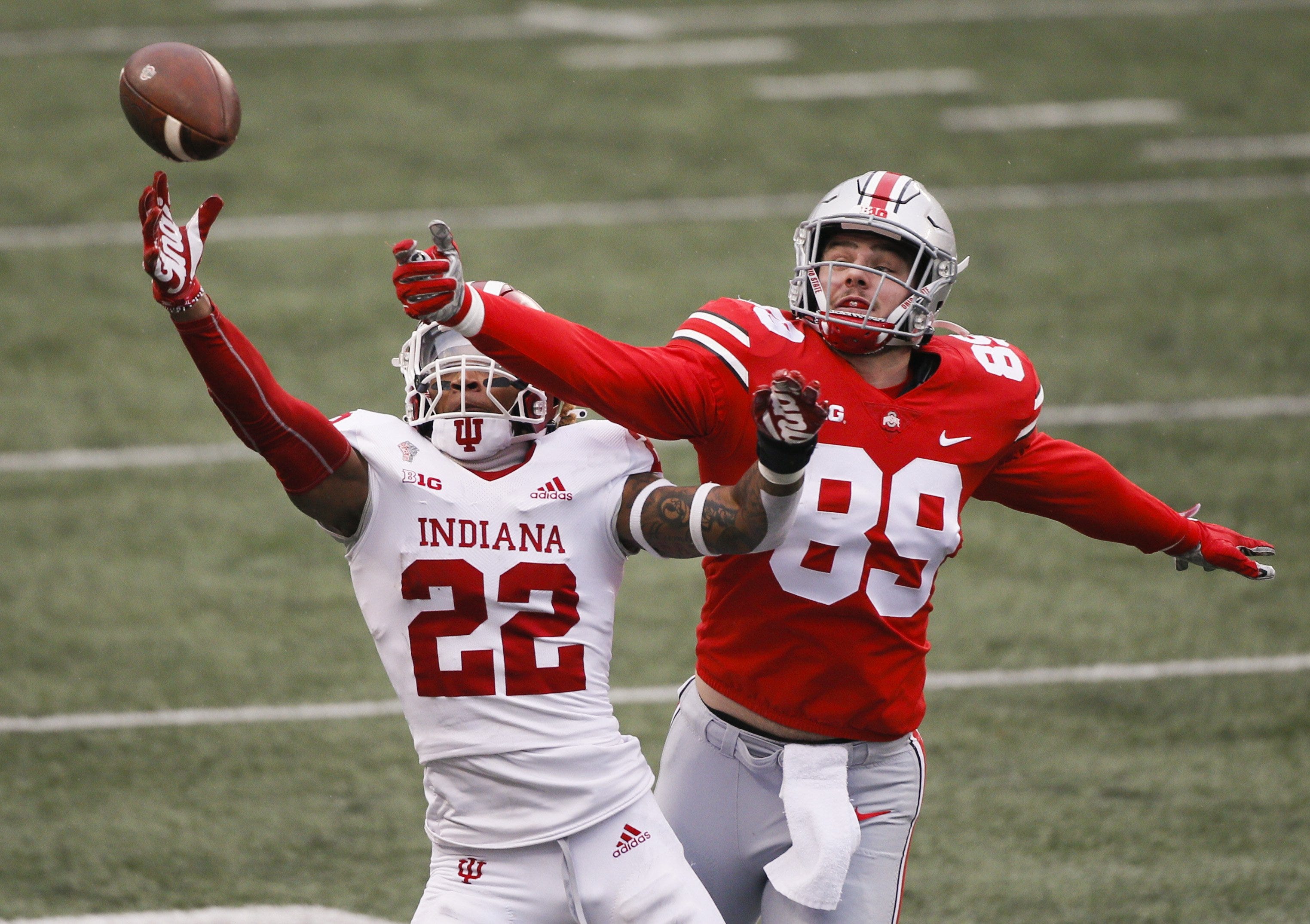 After being without a selection in the fourth round, the Broncos selected two exciting prospects in a span of just 13 picks in round five.
First up was Texas Longhorn safety, Caden Sterns, at pick No. 152. Sterns was viewed as one of the best members of his class and an eventual first-round pick thanks to an eye-popping freshman season and rare athleticism at the position.
Unfortunately, the past two seasons have not lived up to that standard and Sterns has slowly fallen down the board as a result. Seeing him have that immediate success as a freshman at Texas, only to take his foot off the gas is a large character concern.
However, if Sterns can put it all together while learning from Vic Fangio, Justin Simmons, and Kareem Jackson — something he was unable to do in Austin — he has star (and maybe superstar) potential at safety.
After taking largely safe picks at good values through his first four selections though, it seems acceptable for Paton to take a bit of a risk in the fifth round.
That risk is especially easy to swallow because Paton was quick to follow it up with the best insurance policy imaginable, Jamar Johnson, at pick No. 164.
Johnson is an excellent safety in coverage due to his intelligence and instincts which allow him to play like a ball-hawk in the secondary. Some analysts expected Johnson to go in the second round, so seeing him available in round five is a steal.
That high level of football intelligence led to Johnson picking apart Justin Fields more than any other defender ever has, the last time he played. He confused Fields and had the talent to take advantage of his confusion, coming away with two of his four interceptions on the season and a pass breakup as well.
Johnson will have to improve as a run defender but he will be a takeaway machine from his first day on the field.
The Broncos investing in two incredibly exciting cornerbacks might place Justin Simmons in an awkward position. While it's far more likely that Sterns and Johnson are depth pieces for this season with the ability to take over from Kareem Jackson, Simmons is now a little more expendable and could be an enticing trade chip for a certain team in a cheese-loving state who is expected to move on from their Hall of Fame quarterback.