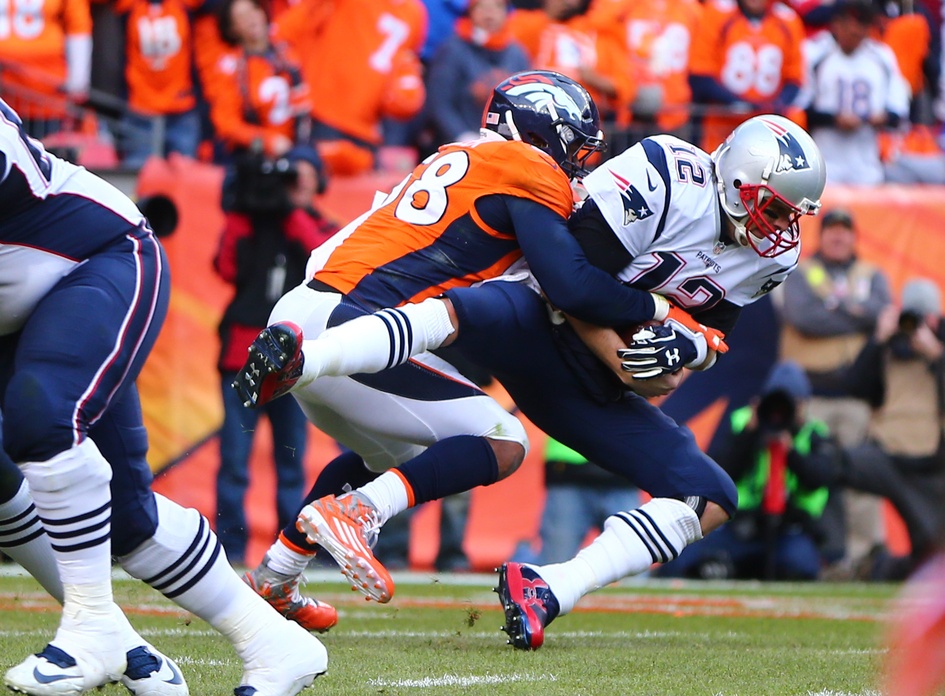 The Denver Broncos and New England Patriots meet on Sunday with much on the line for both teams. New England is trying to improve their chances of landing the AFC's top seed. Denver is simply trying to hold on to the sixth and final playoff spot in the conference.
For whatever reason, the Patriots really hate coming to Denver. Tom Brady is just 2-7 in games played in the Mile High City. That record is by far Brady's worst on the road against any opponent. The Broncos have won three out of their last four against New England, including two victories in AFC Championship games.
This rivalry has really grown through the years. It really began to heat up when Denver beat New England in the 2005 AFC Divisional playoff. The rivalry dropped down a notch when the Broncos struggled; however, the rivalry has been very healthy since 2011.
I think it is safe to say that Broncos fans dislike the Patriots more than any other NFL team, especially given the fact that the AFC West was down really until this season. It seems that more often than not that Denver and New England are always in the mix when Super Bowl contenders are brought up in the AFC.
So, this season Peyton Manning is gone and the game will be on Trevor Siemian. I honestly do not think much is going to change from what we saw last season between these two teams.
Wade Phillips will have exotic packages ready to pressure Brady, much like we saw in last year's AFC Championship Game. The Broncos should be able to move the ball on the Patriot's defense. The big question I have is can the Denver offense punch the ball in the end zone twice?
If the Denver offense gets in the end zone just twice, I like Denver to win this game. When these two teams play you can almost always throw out their records. The fact of the matter is whoever is at home in this rivalry has the advantage. Even though Denver is a three-point dog at home I will take the Broncos in this game.
Denver 23, New England 17
Enjoy the game everyone. This one should be really fun.
Catch Weekend Drive with Sean Walsh postgame after Broncos and Patriots on Mile High Sports AM 1340 | FM 104.7 or stream live any time for the best local coverage of Colorado sports from Denver's biggest sports talk lineup.