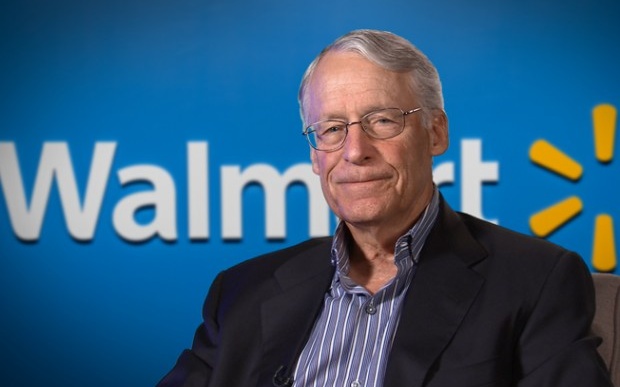 On Aug. 9 the Denver Broncos will take the practice field in preparation for their first preseason showdown with the Dallas Cowboys. On that very day, the transition of ownership to the Walton-Penner Group is likely to become official.
As first reported by Daniel Kaplan, sports business reporter for The Athletic, the NFL has scheduled an in-person owners meeting in Minnesota where 24 of 32 total votes of approval are needed for the Walton-Penner group to take ownership of the Broncos.
August 9 will mark the end of the Bowlen family ownership of the Denver Broncos and the start of the Rob Walton tenure. The NFL scheduled an in-person owners meeting in Minnesota that day in part to vote on Walton's $4.6 billion agreement

— Daniel Kaplan (@KaplanSportsBiz) July 20, 2022
The votes needed for final approval are expected to pass and the new era of Broncos ownership will be in place ahead of the team's first preseason game. According to 9News Mike Klis, the "NFL finance committee still needs to meet and make recommendations on Broncos sale to Walton-Penner," which is expected to also go through without any hiccups.
It also marks a bittersweet end to what was the Pat Bowlen era. The Broncos late owner helped transform the National Football League, but also grew Denver into one of the league's most successful teams.
In the Bowlen-led Broncos era, the team achieved the second-highest regular-season winning percentage of any NFL team (.603) with 21 winning seasons, nine conference championships, 13 division titles, seven Super Bowl appearances, and three Super Bowl trophies.
Now, the Walton-Penner-led group will attempt to follow in the footsteps of Bowlen. The current ownership group features former United States Secretary of State Condoleezza Rice, President and co-CEO of Ariel Investments, and Starbucks chairwoman, Mellody Hobson
One thing is certain for the Broncos heading into this upcoming season, they will have new ownership in place prior to them kicking off their season on the road against the Seattle Seahawks.
Could Broncos Hall of Fame quarterback Peyton Manning find himself involved with the team's new ownership group? How might ownership address a looming Russell Wilson contract extension?
These are some of the biggest questions remaining as it pertains to the new era of Broncos ownership.