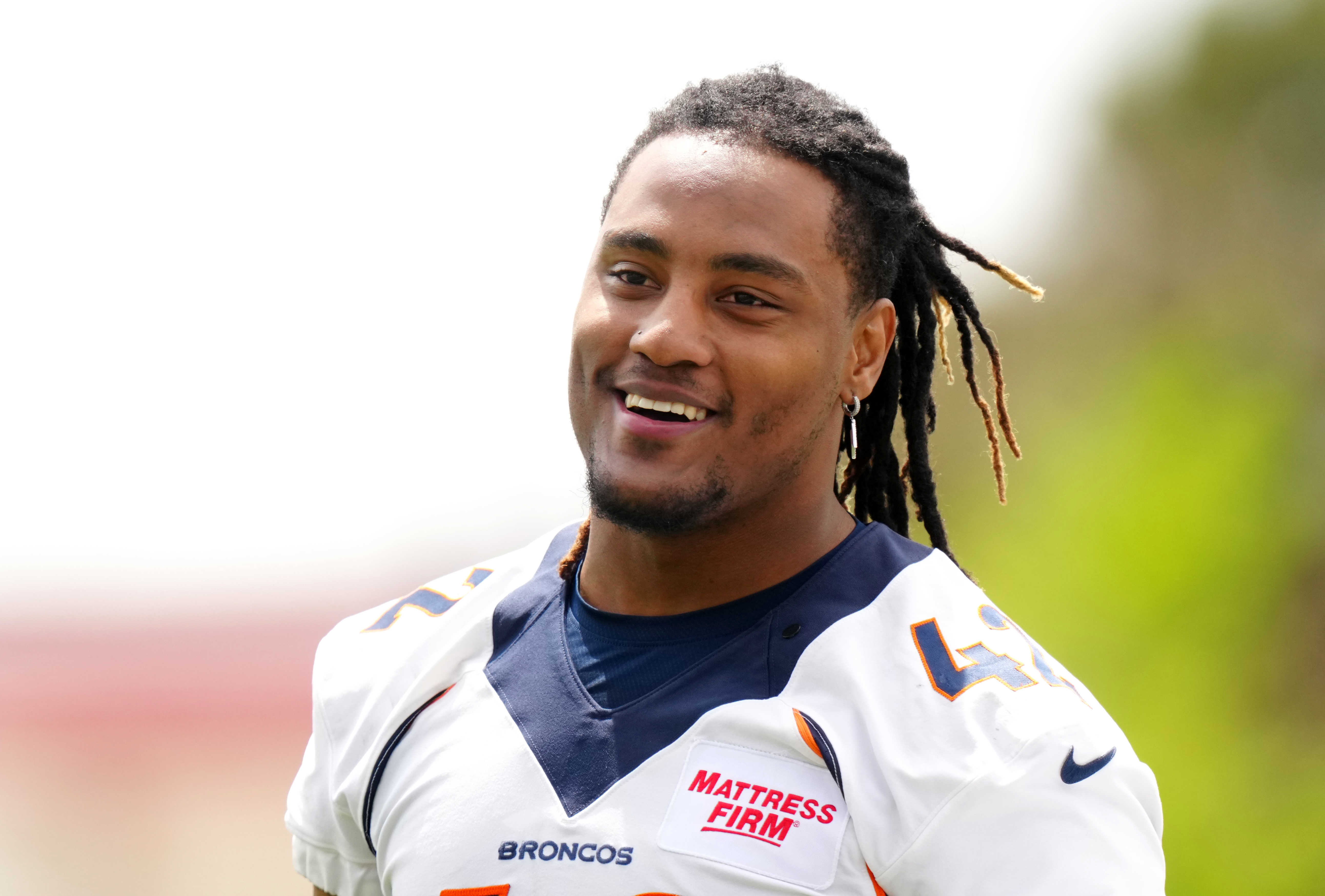 Nik Bonitto helped seal up a preseason victory for the Denver Broncos over the Minnesota Vikings with an impressive display of pass-rushing prowess late in the game.
On the Vikings' last true offensive possession, Bonitto sacked the quarterback and forced a fumble on second down, sacked the quarterback again on third down, and then pressured the quarterback to force a game-clinching incompletion on fourth down.
The sacks were the first of Bonitto's young NFL career, which you could tell meant a lot to the rookie, after coming so close, but to no avail, in the past two games.
"I've been kind of close to the quarterback a couple of times, but I wasn't able to, you know, get him as soon as he throws the ball or you know, something like that," Bonitto said following the victory. "So I mean, just finally able to get one tonight? It felt really good."
Nik Bonitto ending Broncos preseason with a bang.
3 plays, 2 sacks, 1 FF, 3 total pressures. pic.twitter.com/8hFrqxGczr

— Frankie Abbott (@FrankiesFilm) August 28, 2022
But what caused Bonitto's sudden pass-rush explosion? How did he go from zero sacks all preseason (a span of 101 snaps), to nearly recording three sacks in three consecutive snaps?
According to Bonitto, that big moment for the Denver Broncos was the result of setting the tackle up all game long and waiting for the quarterback to provide the right opportunity.
"It was just a deal where like, I was setting him up with moves throughout the game," Bonitto said in regard to what spurred his sudden breakout. "And you know, once the quarterback, I felt, that series, started dropping back a little bit more. I felt like with all the power [move]s I was giving [the tackle] throughout the game, I could take an outside move and I just ended up getting rewarded by it."
It's fair to note that Bonitto was going up against a roster-bubble tackle, but still, it's promising to see such a veteran move from a rookie appearing in their first preseason.
Even more promising, is the fact that Bonitto believes he's already learning and growing from his preseason reps.
"I definitely felt like I improved on a lot of things from the first two games, just being able to play fast and striking blocks," Bonitto shared. "[I'm] not being so passive and just going — not really thinking too much, just going and playing, and I really felt like I did that today."