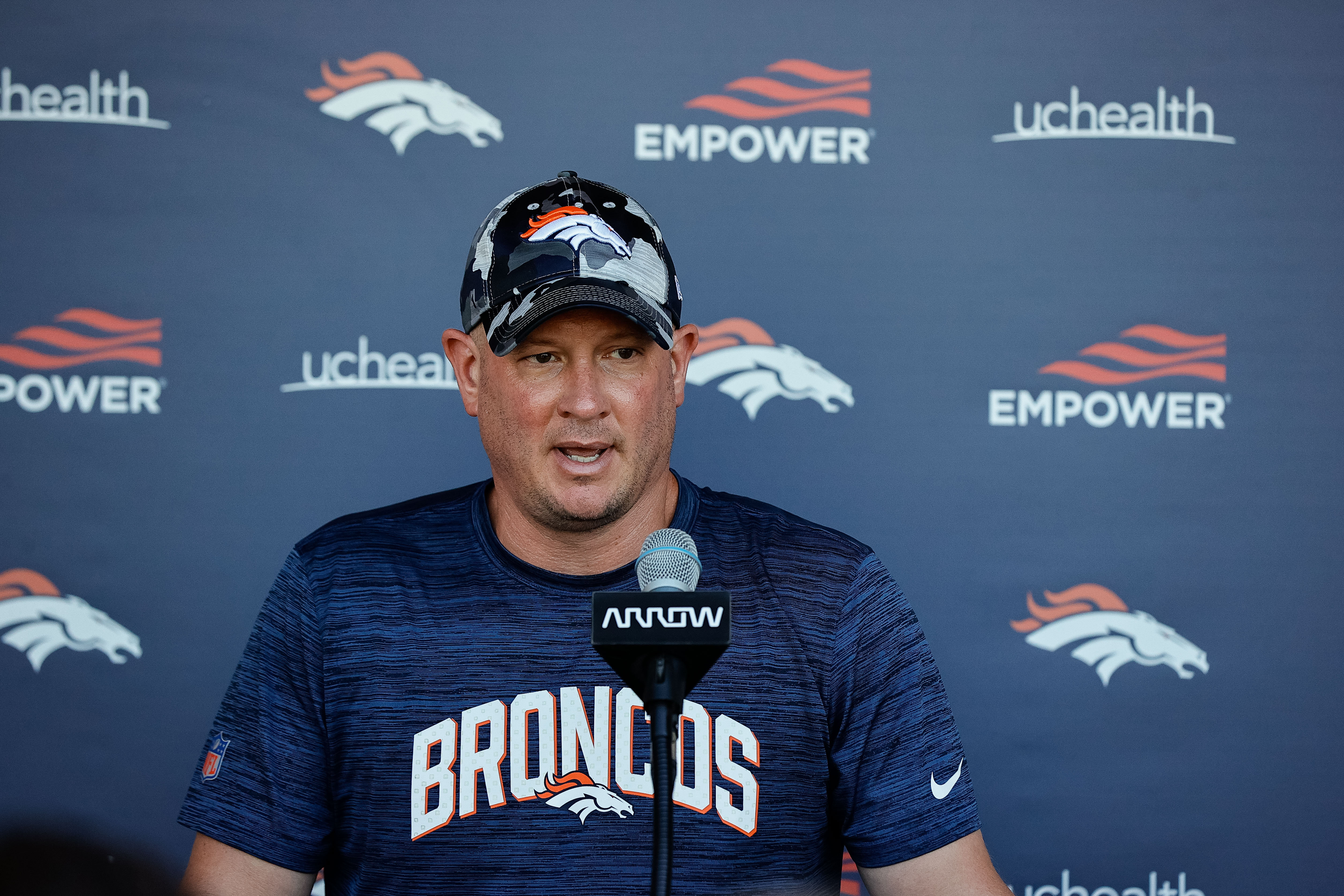 The Denver Broncos put their finishing touches on their game preparation for the Seattle Seahawks with one final practice on Saturday.
Will the Broncos be without one of their key defensive players on Monday Night Football?
Denver Broncos injury report ahead of Monday's season opener
The Broncos could be without one of their top defensive players on Monday when they open their season against the Seattle Seahawks.
Linebacker Josey Jewell has been dealing with a sudden calf issue that arose this week.
Jewell missed both on Friday and Saturday, putting his status for Monday in question.
Broncos head coach Nathaniel Hackett said the veteran linebacker is considered doubtful.
Despite this status being listed as doubtful, there's still an outside chance he could turn the corner for Monday.
"We're going to see what happens throughout today and tomorrow," Hackett said following Saturday's practice.
#Broncos locked in for final practice before MNF. pic.twitter.com/nRslaA1pGm

— Cody Roark (@CodyRoarkNFL) September 10, 2022
If Jewell misses Monday, the Broncos will likely utilize Justin Strnad and Alex Singleton alongside Jonas Griffith.
"It'll be a combination of all three, I think Alex [Singleton] will take most of it," Hackett mentioned.
Wide receiver KJ Hamler is listed as questionable with a hip/knee designation but is expected to play.
Offensive tackle Billy Turner (knee) and outside linebacker Randy Gregory (knee/shoulder) are also listed as questionable
Broncos offense has to get off to a hot start
The Broncos first key to victory against the Seahawks on Monday Night Football will be ensuring they get off to a hot start offensively.
In the Bills-Rams season opener, the Rams offense struggled to get off to a quick start prompting many to question whether or not the Rams' decision not to play starters in the preseason was a reason for the struggles.
If Denver gets off to a slow start, this will surely be a talking point that gets brought up.
However, the Bills played their starters a total of two series all preseason long, which isn't enough to prove the argument about not playing starters right.
One way to avoid a slow start is by protecting the football early on.
For Russell Wilson and the Broncos offense, getting the quick passing game going early on could help get the offense in rhythm early against the Seahawks defense.
Broncos defense needs to pressure Geno Smith early and often
Geno Smith will get the start under center for the Seattle Seahawks offense.
Defensively, the Broncos defense can put themselves in a position to succeed if they are able to pressure and disrupt Smith from getting in rhythm.
If Denver can limit Seattle's running game led by Rashaad Penny and jump out to an early lead, players like Bradley Chubb, Randy Gregory who is listed as questionable, and Baron Browning can focus solely on pressuring Seattle's veteran quarterback.
Pressuring Smith and the Seahawks offense also allows the Broncos defense to limit Tyler Lockett and DK Metcalf's potential to hurt them.
Can the Denver Broncos red zone make the jump with Russell Wilson?
Last season, the Broncos offense struggled to put up points inside of the red zone.
A huge difference between last year has a lot to do with who is at quarterback.
Enter Russell Wilson.
As the Seahawks quarterback last season, Wilson was a major catalyst for them being the 3rd ranked red zone offense, converting nearly 64.6% in 2021.
The Broncos on the other hand were the league's 22nd-ranked red zone offense.
Wilson is the great equalizer for Denver who hopes to maximize their personnel's skills inside the 20.
Defensively, the Broncos and Seahawks were the NFL's 3rd and 4th best red zone units respectively last season.
If the Broncos hope to get off to a 1-0 start, they'll have to consider these keys to victory.
The Denver Broncos will kick off Week 1 against the Seattle Seahawks on Monday Night Football at 6:15 PM MT on ESPN.