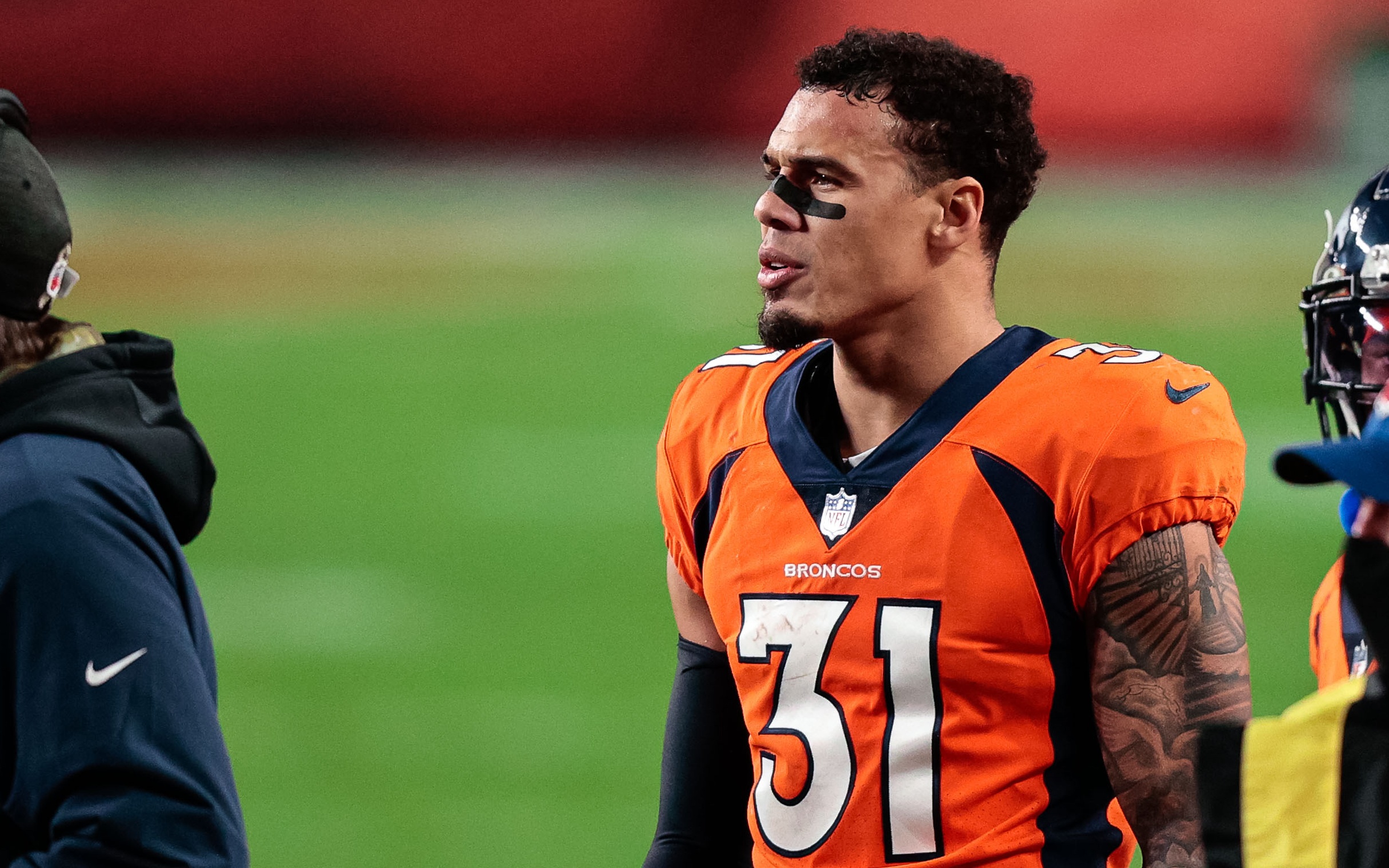 According to 850KOA's Benjamin Allbright — and subsequent reports from NFL Network's Ian Rapoport and Adam Schefter — the Denver Broncos will place the franchise tag on Justin Simmons for the second year in a row.
Breaking: Per league source Broncos all pro safety Justin Simmons will be getting the franchise tag today.

— Benjamin Allbright (@AllbrightNFL) March 5, 2021
While the tag will guarantee that the superstar safety and locker-room leader will be on the   team's roster for the 2021 season, it does come as a disappointment that the team was unable to get a long-term deal done before the deadline.
For starters, the franchise tag is a hefty cap hit ($13.7 million), dropping the Broncos from $43.8 million to $30.1 million in effective cap space. That singular move eats up 31.3 percent of their pre-existing cap space.
While a long-term deal is likely to have a higher average annual value, it also comes with more flexibility in regard to cap manipulation. Now with the tag in place, there's nothing the Broncos can do to minimize Simmons' cap hit while they attempt to re-negotiate with Von Miller, Kareem Jackson and Shelby Harris, among others.
That is an unideal position to be in financially, but it was a necessary evil for the Broncos to retain a key off-field component, who doubles as arguably the best and most versatile young safety in the league.
Despite placing the tag on him, general manager George Paton's comments from Thursday make it appear as though the Broncos will continue to pursue an extension.
"Justin is one of our core guys," Paton told the media. "Our goal since I got here is to sign him to a long-term deal. We have had discussions with his agent. I don't know if we'll get a deal done or not, but that's our goal. He's the type of guy we want to extend."