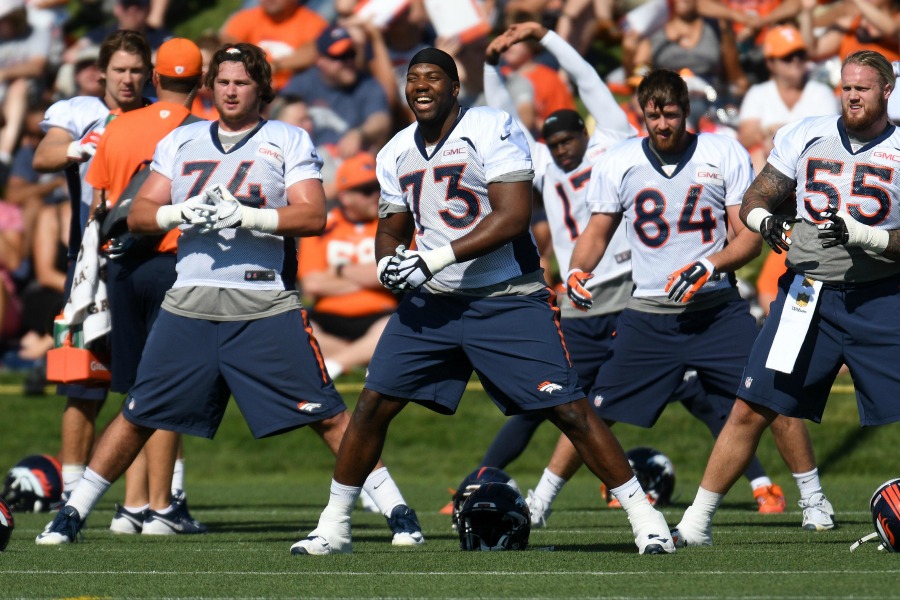 The Colorado Rockies start their season on Monday, but they aren't the only ones looking to get back into the swing of things. On Monday, the Denver Broncos released their offseason workout program schedule.
The schedule is as follows:
First day: April 10
Voluntary minicamp: April 25-27
Rookie orientation: May 11-13
OTA offseason workouts: May 23-25, May 30-31, June 1, June 5-8
Mandatory minicamp: June 13-15
Having hired a new coach this offseason in Vance Joseph, the Broncos are able to begin their offseason early; which they will do a week before clubs with returning coaches. They are also able to hold a veteran's minicamp, which will begin on April 25.
According to DenverBroncos.com, the offseason will be broken into three phases. They are as follows:
Phase one: During the first two weeks of the program, teams may conduct only strength and conditioning and physical rehabilitation activities.
Phase two: The following three weeks may include on-field workouts, individual player instruction and drills. Teams can also conduct separated team practice with no live contact or team offense vs. team defense drills.
Phase three: The final four weeks may include a total of 10 days of organized team practice activities (OTAs) and a mandatory veteran minicamp. Though teams are still not allowed to have live contact, they may conduct 7-on-7, 9-on-7 and 11-on-11 drills.