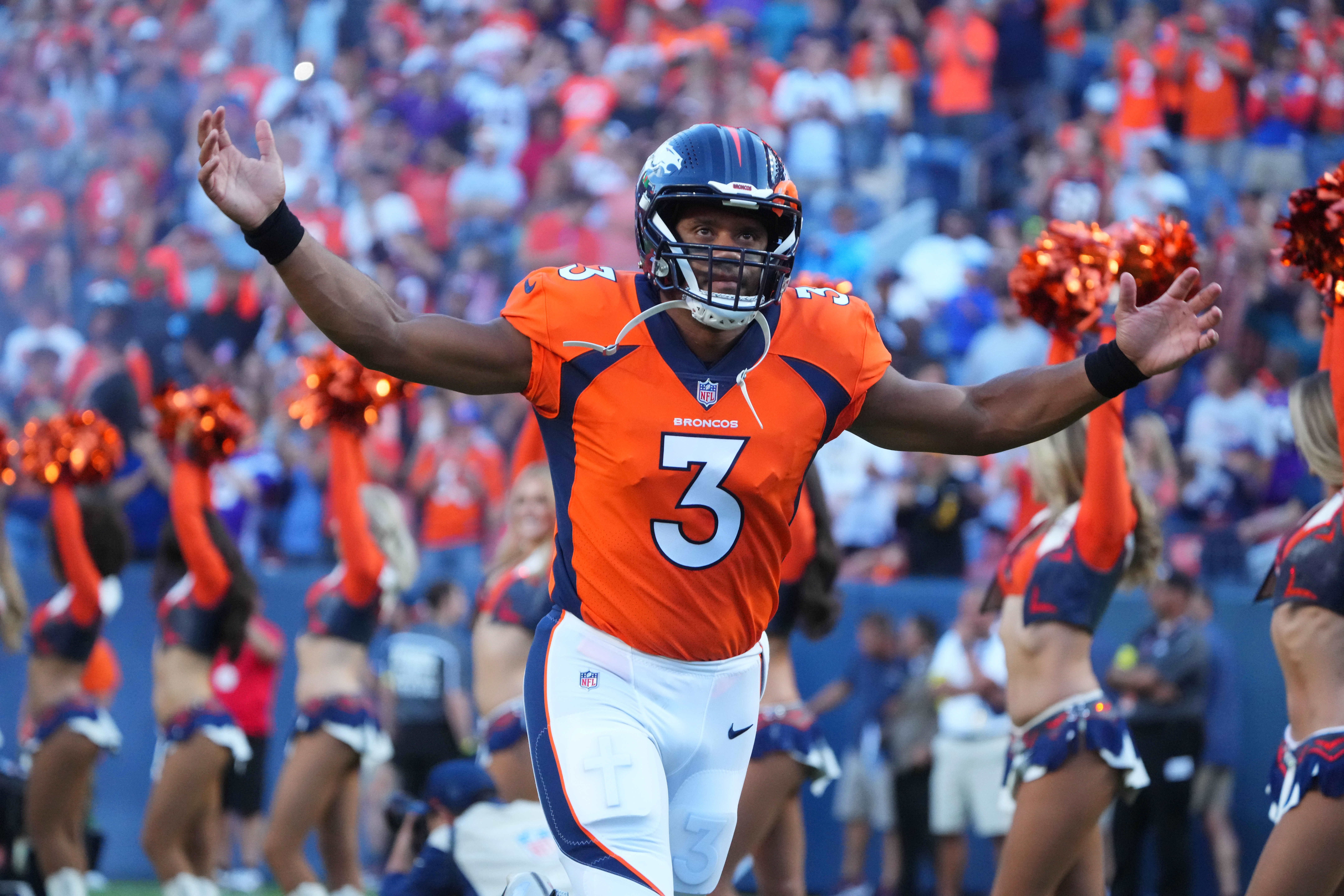 When the Denver Broncos traded for Russell Wilson back in March, they knew his immediate impact would be felt.
Now, the Broncos will have Wilson under center for the next seven seasons.
Denver Broncos sign Russell Wilson to five year, $245M contract
On Thursday morning, the Broncos signed veteran quarterback Russell Wilson to a five-year, $245M contract extension that will tie him to Denver for the next seven years.
As reported by NFL Network's Ian Rapoport, Wilson is in line to make $165M guaranteed.
$50 million signing bonus.
Along with previously paid $5M roster bonus earlier this year and $2M salary, that's $57M this year.
Will make him second-highest paid player in the NFL this year (Stafford at $61.5M).

— Andrew Brandt (@AndrewBrandt) September 1, 2022
Third year is $22M option bonus plus $17M salary for $39M.
So three year cash flow is $124M.
That compares favorably against recent deals for Carr ($100M) and Murray ($105M) and very favorably against deals like Allen ($95M) and Mahomes ($63M).

— Andrew Brandt (@AndrewBrandt) September 1, 2022
Green Bay Packers quarterback Aaron Rodgers will make around $50M AAV (average annual value) whereas Wilson comes in at $49M AAV.
Denver's recently acquired veteran quarterback has already made a significant impact on the offense, team culture, and community.
Wilson's future is now assured with this extension, so the Broncos can focus on football.
The Broncos' focus now shifts to their Week 1 regular season opener against Wilson's former team, the Seattle Seahawks.
Broncos head coach Nathaniel Hackett shared why the team is slowly building up their game plan just two weeks out from kicking off the season.
"We try to mix it up because we still want to go ones-versus-ones," Hackett said on Wednesday. "We want to be sure that we're getting good on good competitions, so that they are playing at a high level. So we'll do that today. But we'll mix some things in here and there and try to get in—it's funny. As a coach you don't want to look at it too long because you keep thinking of more and more things that you want to do. So you want to try to tighten it down. You don't want the gameplan to get dull, so you don't want to just throw it all at the guys right away. So it's slowly throwing things in there, one by one."
Wilson's return against his former team will be nothing short of storylines.
During his tenure as a Seahawk, Wilson had a top-five passer rating, a Super Bowl championship, and two Super Bowl appearances.
However, Seahawks fan's perspectives of Wilson changed after the star quarterback aimed for input that could help the team win more games.
None of that matters now as Wilson prepares to ride into Seattle Week 1 with a new team and new goals.
Broncos Country, Let's Ride.
Let's Ride. 🐎 pic.twitter.com/Fw3heQVP14

— Denver Broncos (@Broncos) September 1, 2022