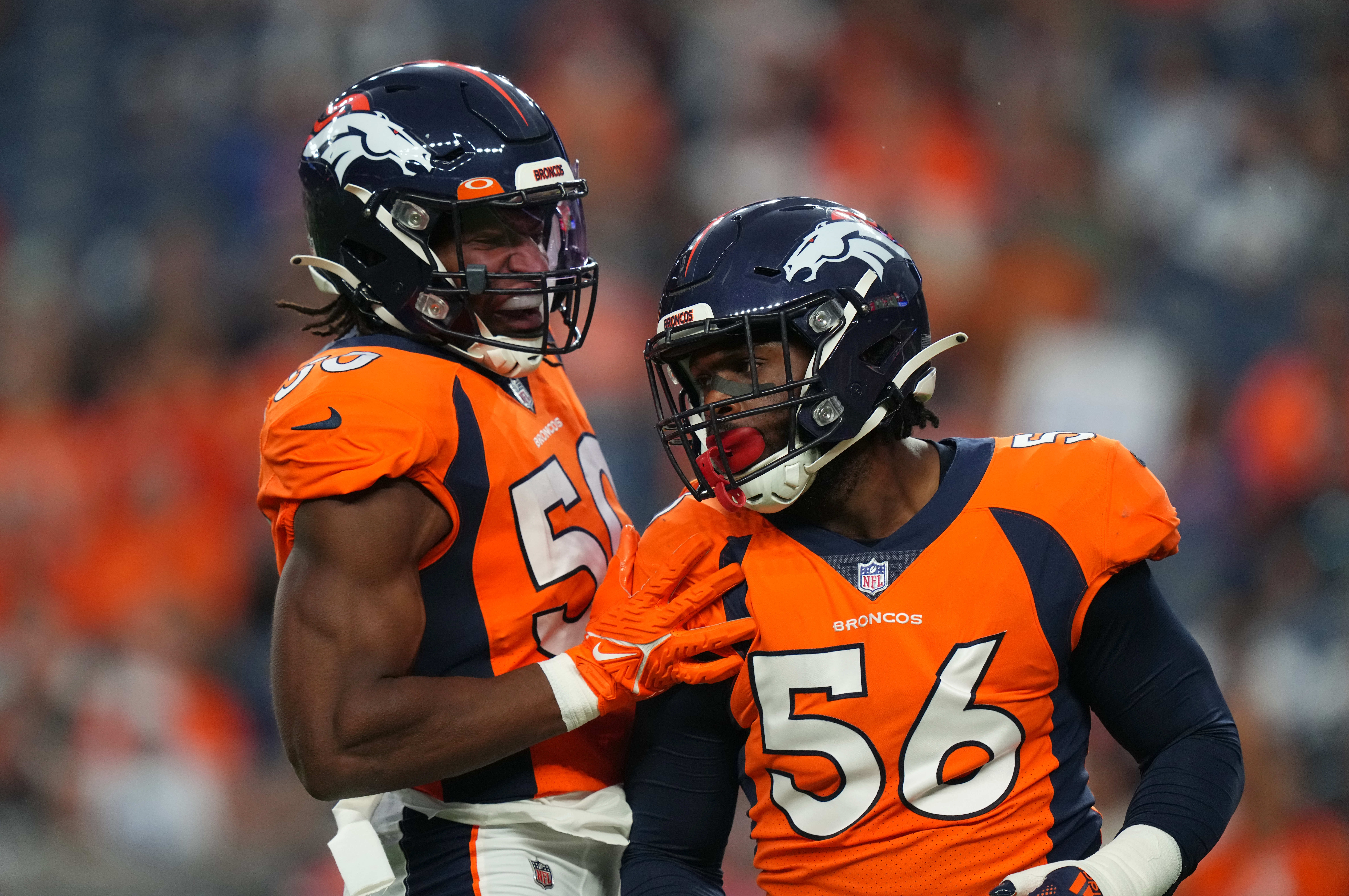 The Denver Broncos offense has gotten all the love, hype, praise, acclaim, and every other synonym in the book this offseason, and that's understandable.
Nonetheless, it's oftentimes been the defense that's been the more dominant unit, which was on full display in their 17-7 preseason debut against the Dallas Cowboys, which saw them hold a shutout for just over the first 50 minutes of the contest. It wasn't until the players at the very back end of the roster entered the game that the Cowboys managed to get on the board.
The coaching staff was quick to ratify this point on Thursday, following a particularly strong showing from the Denver Broncos defense in practice.
"It was great to see the defense getting after it," Hackett said to the media after that Thursday practice. "For those first two periods, that was all defense. I was a defensive head coach and then after that, I switched back to offense. The defense is playing really well and the offense has to step up."
Defensive coordinator Ejiro Evero echoed those thoughts when discussing how the defense performed against the Dallas Cowboys.
"[The defense] did well," Evero said. "The biggest thing is the speed of the game. These guys are out here and flying around, but you can't replicate that intensity, that speed. Even for the guys that make the team, when we get to the regular season, it's going to be even faster. [It was good for them] just getting a feel for the NFL, the speed, and the in-game action."
Broncos Country should also expect the players on defense to be well-motivated this season, after seeing the Super Bowl rings now donned by the ex-Rams on the Denver Broncos staff.
"I have gotten my ring," Evero told the media. "I lost my steam on [showing the players it] because they already saw [Special Teams Coordinator] Dwayne Stukes and [Defensive Line Coach] Marcus Dixon's [rings]. They were over it. They want their own now."