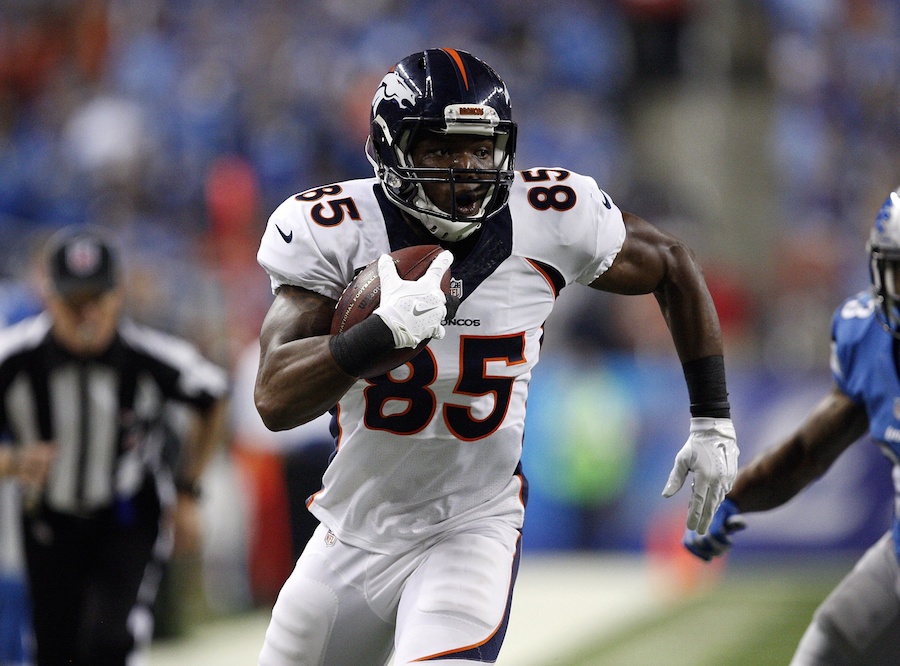 The tight end position has been one of the strengths for the Denver Broncos the last several seasons.
In 2012 it was Jacob Tamme and Joel Dreessen putting up very respectable stats. In 2013 Julius Thomas really emerged and even with all his antics in 2014 Thomas was still a very productive tight end. So far, through three games, the Broncos have missed those guys.
Yes, Owen Daniels and Virgil Green have both caught a touchdown pass this season, but the tight end doesn't feel like a real weapon for Peyton Manning right now — which could be a problem. Manning has always relied heavily on his tight end not only in Denver, but think back to guys like Dallas Clark, Ben Utecht and Marcus Pollard when he was Indy.
Either Daniels or Green needs to step up and needs to do it quickly. But who's actually the better option? That's an interesting question.
Let's see how it all shakes out in this week's tight end rankings.
No. 3 — Mitchell Henry
Mitchell Henry will make his Broncos debut tonight. Henry in place of James Casey is interesting. Curious to see how he's used.

— Andrew Mason (@MaseDenver) September 27, 2015
Henry wasn't used much in Detroit. In fact, he played exactly one snap, just enough to register him in the player participation report. Right now Henry is a total unknown as the Broncos have cycled several tight ends in this third spot. Whether he's even on the roster three weeks from now is a sheer mystery.