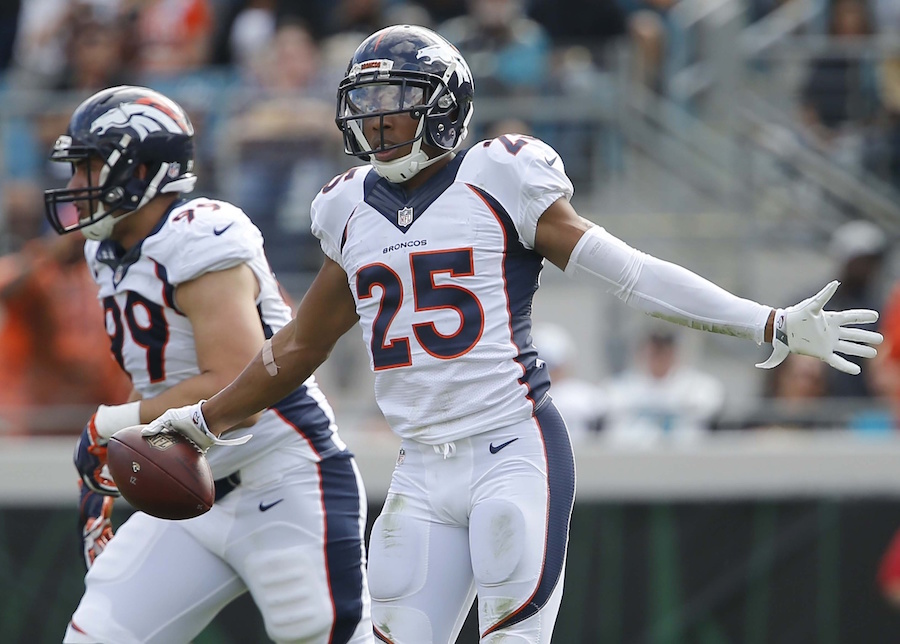 The Denver Broncos were able to grind a 20-10 win over the Jacksonville Jaguars on Sunday. It wasn't the prettiest win in the world, but a win is a win. Now, the extremely difficult portion of the schedule begins for the Broncos who are barely holding on to the No. 6 seed in the AFC.
I don't remember a time where Denver had a more difficult finish to the regular season: At the Tennessee Titans, home against the Patriots, at the Kansas City Chiefs and home against the Oakland Raiders.
At this time a season ago, fans were flipping out about Denver's playoff chances as well. The Broncos had lost at home to Oakland and had tough games coming up at the Pittsburgh Steelers and at home against the Cincinnati Bengals. Well, everything ended up turning out just fine for Denver fans.
Something tells me the Broncos are going to begin playing their best football of the season over the next four weeks. The defense seemed to wake up against the Jaguars on Sunday, as it was one of Denver's best defensive performances all season. The Broncos can go on another magical run if the defense continues to play this way.
It's difficult to gauge the offense. We saw Trevor Siemian at his best against Kansas City; however, we really don't know how serious his foot injury is. Paxton Lynch is simply not ready to lead this team in the playoffs right now, and Siemian's health will be critical to Denver's success.
The bottom line is that there are issues with the Broncos and the schedule is unbelievably difficult; however, defense wins this time of the year, and the Broncos are the defending champs. Expect Denver to look more and more like the team that went on a great run around this time last year. Don't be surprised if the Broncos go 4-0 or 3-1 down the stretch.
Catch Weekend Drive with Sean Walsh every Saturday and Sunday from 2p-4p on Mile High Sports AM 1340 | FM 104.7 or stream live any time for the best local coverage of Colorado sports from Denver's biggest sports talk lineup.