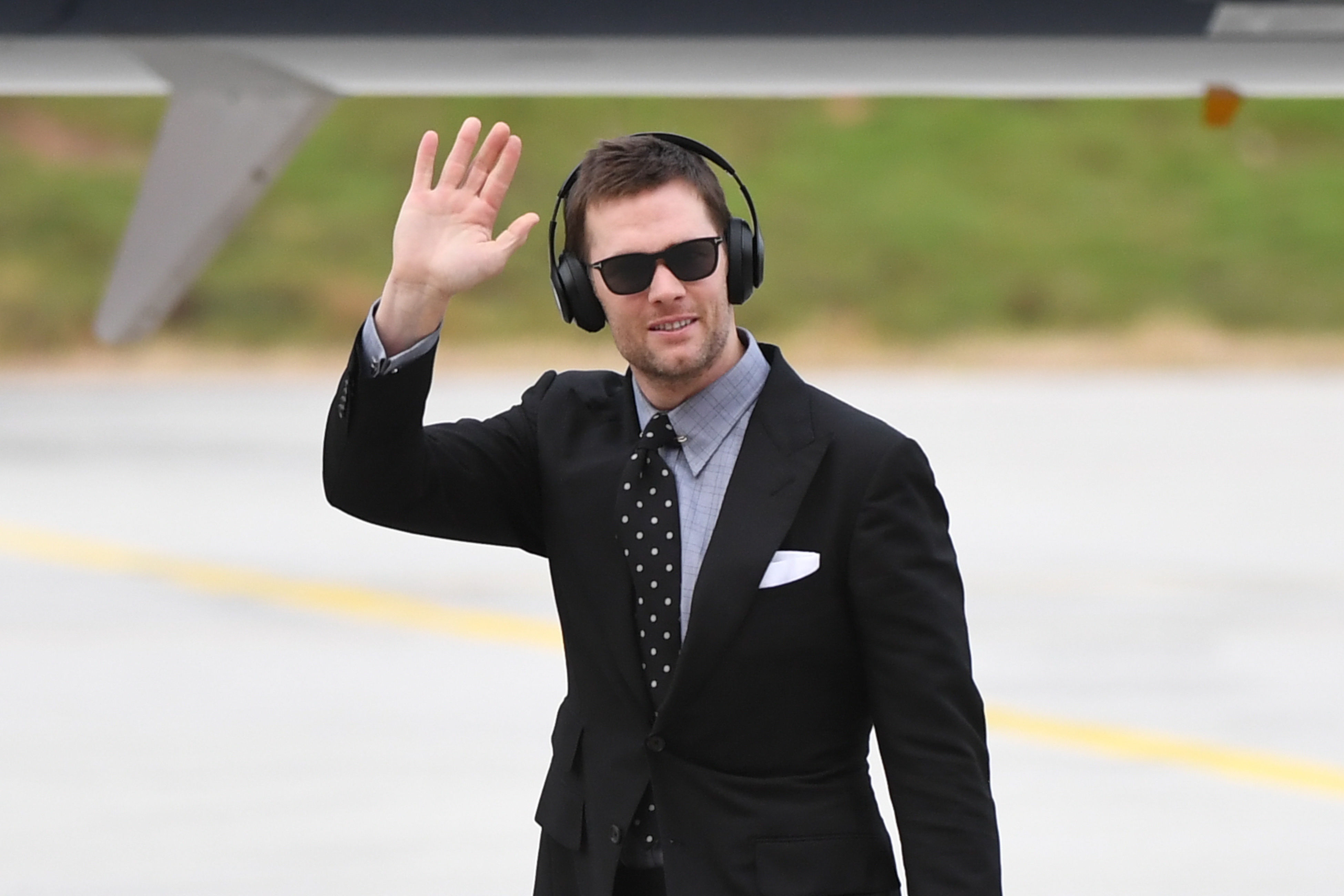 Not that it matters.
But so long as Denver sits contently on the sidelines, we might as well talk it over. Counseling for Broncos fans, let's call it.
The week leading up to the Super Bowl just hasn't been that fun lately. Adding to the reality that the Broncos are so far from being invited to America's biggest party are painful reminders at every turn as to why.
Sean McVay. The coach who wasn't hired.
Wade Phillips. The coach who wasn't retained.
Aqib Talib. The swagger the Broncos' defense lacked.
Tom Brady and Jared Goff. Oh, what you wouldn't do for Peyton Manning, circa 2013!
Even seeing a chubbier version of C.J. Anderson somehow rubs salt in the wound.
The Rams offer a sobering reminder of how quickly a team can go from bad to good with a solid young quarterback and a competent coach (and some savvy moves in free agency along the way). The Patriots provide proof that well-run organizations (so long as there's a good quarterback involved) aren't necessarily negatively impacted by the ebbs and flows of the NFL's salary cap.
Let's face it, though – we hate the Patriots, don't we? A leopard can't (and shouldn't) change its spots. A fan in Denver can "respect" Bill Belichick, Tom Brady and Josh McDaniels, but that same fan can't actually pull for them, can they?
Plus, everyone likes Wade Phillips. Broncos fan or not, pulling for jolly ol' Son of Bum feels good. There's zero harm in that. Pulling for the Patriots? Ironically un-American.
So, root, root, root for the Rammies, right?
Wait.
Is it me, or does something feel funny about standing for Stan… in Los Angeles?
That would be Stan Kroenke, owner of the Nuggets, Avalanche, Rapids and Mammoth (and most everything else that has a Denver address). It's certainly nothing personal, but gosh darn it, how is it that the team Mr. Kroenke owns in L.A. has a shot at winning a title, while it's unlikely that any of his Denver properties are in the same boat? The Nuggets are good, but they've never won an NBA title (and sorry, as fun as they've been lately, they're not winning their first this spring either). The Avs haven't been (truly) good since, oh, let's say 2006-ish. The Rapids are coming off a season in which they were the third-worst team in MLS. The Mammoth are currently in last place in the National Lacrosse League.
Call it jealously. Envy. Bitterness. Whatever you'd like.
But from a couch in Denver, it kind of feels like the step bother in L.A. got a shiny, new Harley-Davidson for Christmas, while the kids back home got, well, a gently used Schwinn (and maybe an upper level ticket to a late-season Broncos game in the stocking – just for good measure).
That's probably not fair. In fact, it's not. Mr. K has provided us with a lot of entertainment over the years.
But still, it's not comforting. The Rams are one of the trendiest (see: best) teams in pro sports, on the verge of winning the most coveted trophy in all the land. Here in Denver, the best we've got at the moment is a team that's knocking on a door they've never opened. Perhaps that's not Mr. Kroenke's fault, but it's hard to imagine he suffered through Broncos season quite like you, me and the neighbors. In sports, it's one of those "you're either with us or you're against us" things, isn't it? Is Denver a priority or just a piece of the portfolio?
Then again, Tom Brady wears UGGs.
So, Denver, who ya rootin' for?