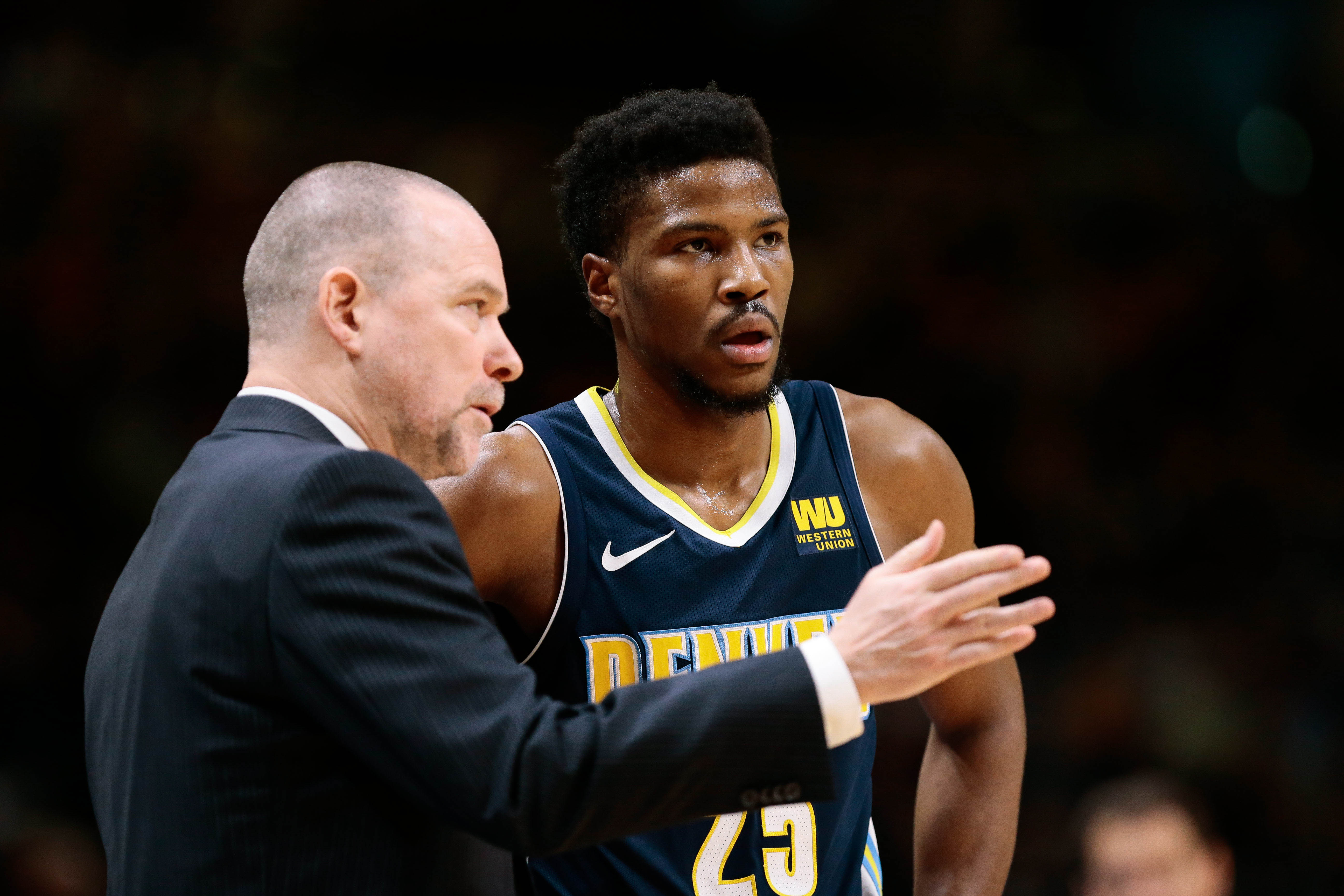 The Denver Nuggets have officially announced their Summer League roster and mini-camp schedule for their upcoming trip to the Las Vegas Summer League next weekend.
The summer squad has been assembled as we prepare to head to Vegas next week.https://t.co/R4rgN3HTxa

— Denver Nuggets (@nuggets) June 29, 2018
Two names we don't see on the Nuggets roster is Michael Porter Jr. or Jarred Vanderbilt. Both Porter and Vanderbilt are recovering from injury and it seemed like a long shot that either would play Summer League ball. We will get to see one of the Nuggets' newest draftees, though, in Thomas Welsh, who was the No. 58 selection out of UCLA.
The 16-man roster is highlighted by third-year player Malik Beasley and second year players Monte Morris and Tyler Lydon. Summer League will be huge for all three listed above, but will most notably be important for both Beasley and Morris.
Beasley will be going into his second Summer League and will likely shoulder a lot of the scoring load, just like he did last summer. This will also be a huge opportunity for Morris  to potentially earn the Nuggets' backup point guard spot going into next season.
Other than the three guys with NBA experience, the Nuggets will also feature some solid secondary pieces in Kenrich Williams and Vlatko Cancer.
Williams is out of TCU and surprisingly went undrafted after three solid seasons with the Horned Frogs. Williams participated in a pre-draft workout for the Nuggets and has potential to be a solid three-and-d guy at the next level.
Cancar is from Slovenia and was the Nuggets' second-round pick last season. Cancar has been seen working out at the Nuggets facility during pre-draft workouts, but it was in question whether he'd play during this summer's games after recently making promises to play internationally next season. Another reason Cancar's Summer League was in doubt is that he's currently playing for Slovenia at the World Cup qualifiers, but neither seem to be stoping him from playing more basketball in Las Vegas next week.
Some other names to keep an eye out for are Andre Spight of Northern Colorado, who did an exclusive interview with Mile High Sports last week, and Kennedy Meeks of North Carolina. Meeks played on the Raptors 905 team in the G-League last season and won a National Championship with North Carolina two years ago.
The Nuggets will hold six practices before they head to Vegas for their first game, one week from today against the Minnesota Timberwolves.