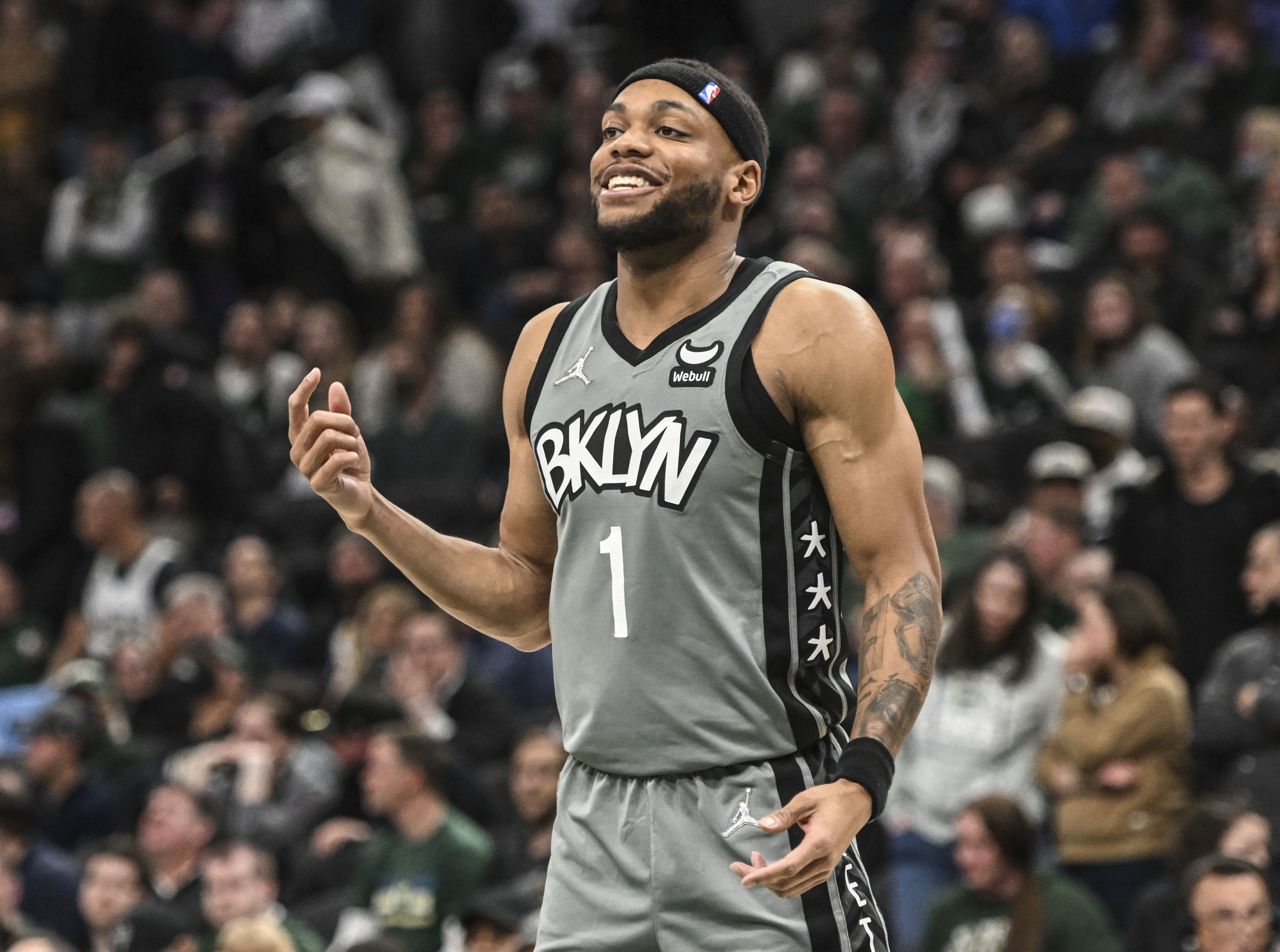 Last year, Nikola Jokić played a total of 2,476 minutes en route to his second straight MVP award. In each of the last five seasons, Jokić has exceeded 2,300 regular season minutes. No other player in the NBA has accomplished that feat. Jokić has now played 17,847 minutes in his career and has seen just about everything he needs to be ready for a championship run.
The same cannot be said for several of Denver's bench players.
In the last two seasons combined, Bones Hyland and Zeke Nnaji, Denver's two youngest rotation players, have played 2,405 minutes. Davon Reed has played 957 total NBA minutes in his career despite already being 27. Vlatko Čančar has played just 502 minutes himself. Christian Braun and Peyton Watson haven't even bounced a basketball at the NBA level yet.
Denver's bench is a mix of inexperienced but talented young players as well as some veterans that have had impactful years but are past their best ones. Jeff Green, Ish Smith, and DeAndre Jordan will all be at least 34 years old by the time the season starts. It's also possible (though unlikely) that all three players may begin the season outside of Michael Malone's regular season rotation.
There just aren't a ton of certified options on Denver's bench that the Nuggets can trust.
Outside of Bruce Brown, of course.
Before the Nuggets signed Brown on Friday morning, Denver's offseason to that point appeared to be extremely shaky. Two trades of three rotation players netted just one in return: Kentavious Caldwell-Pope. Drafting Braun and Watson, though they both may become good, is unlikely to move the needle to compete this season.
Then, free agency started and the Nuggets signed Jordan, effectively closing the door on a potential DeMarcus Cousins reunion. Combine that with the losses of Facu Campazzo, Bryn Forbes, and especially Austin Rivers, and the Nuggets were certainly losing more talent than they were bringing back.
When Brown signed though, the gears started to click into place on what the Nuggets are expecting next season. At 25 years old and over 6,700 minutes played between the regular season and the playoffs, Brown is just about to enter his prime. Michael Malone is going to play him a lot of minutes, perhaps borderline starter minutes if he can handle them throughout the year.
The Nuggets needed reliability, and they found a unique candidate in Brown willing to take less money to effectively serve as Denver's sixth man. Whenever Caldwell-Pope, Michael Porter Jr., or Aaron Gordon needs to sit games during the upcoming season, Brown will make an effective replacement for all three. His combination of size (even at 6'4″ he has a 6'9″ wingspan), strength, athleticism, and versatility will make him malleable to whatever the situation calls for. His experience with the Brooklyn Nets made him an excellent candidate to connect Denver's stars in unique ways as a cutter, playmaker, defender, and surprising scorer.
The same utility will be applied to Brown's bench stints. While one of Jokić, Porter, or Jamal Murray will likely stagger with the second unit most nights, Brown will still have a very important role tying the bench together. Bones will most likely carry the highest usage rate (he was at 23.9 USG% for the 2021-22 season as a rookie) because that's what his role is supposed to entail. It's possible that Brown will be second in the pecking order. Denver's other bench options at the moment are Davon Reed (12.1 USG%), Jeff Green (16.3 USG%), and Zeke Nnaji (14.9 USG%). That's not a lot of volume scoring.
If one were to add all of those usage rates together, they would equal 67.2%. That leaves a full 32.8% for the fifth player. Brown's career usage rate of 14.7% doesn't even approach half of that remaining number. So, the Nuggets bench is going to need some players to step up offensively and help Bones Hyland shoulder the offensive load.
Perhaps there's an opportunity for Bones to grow even more in those situations. Perhaps Brown takes a substantial leap as a scorer (or at least his role increases dramatically). Maybe the Nuggets can unlock Nnaji a little bit as an option on pick and pops as well as pick and rolls. The more likely solution is of course staggering the stars.
However the scoring is handled, the Nuggets are going to need Bruce Brown to be an important factor as a defender. Playing next to Bones, the now second year player will need some insulation against the better offensive backcourts. Teams like the Phoenix Suns, Golden State Warriors, and Memphis Grizzlies will have plenty of guards for Brown to defend. It's easy to see Brown defending either Chris Paul or Devin Booker while on the second unit, while he may also chase around Stephen Curry, Jordan Poole, Ja Morant, or Desmond Bane in an attempt to corral some of the most dynamic scorers in the West.
Michael Malone also spoken about the desire to be more aggressive as a switch defense when Nikola Jokić sits. Brown and Nnaji are the likely lynchpins of such a scheme, as Brown will be the primary on-ball defender and Nnaji will be the primary big man defender. Both have the capacity to switch against most units, and it will be up to those guys to contain on the perimeter and battle on the interior as a result. Whether the Nuggets can handle such a scheme is unknown, but it's clear that Brown will be a catalyst for whatever direction they choose.
Had the Nuggets not signed Brown when they did, the bench would be in a world of trouble. It's possible that Denver would have had some unlikely contributions from expected places, but for a team with legitimate championship aspirations, it's better to trust the known commodity. Brown is exactly that.
While Bones Hyland and Zeke Nnaji are the two players that may tell the story of whether Denver's bench will be good in 2022-23, it will be Brown who anchors the unit. If he continues to show what he showed in Brooklyn, Brown will be a mainstay in Denver's playoff rotation for the 2022-23 season and hopefully long after that.