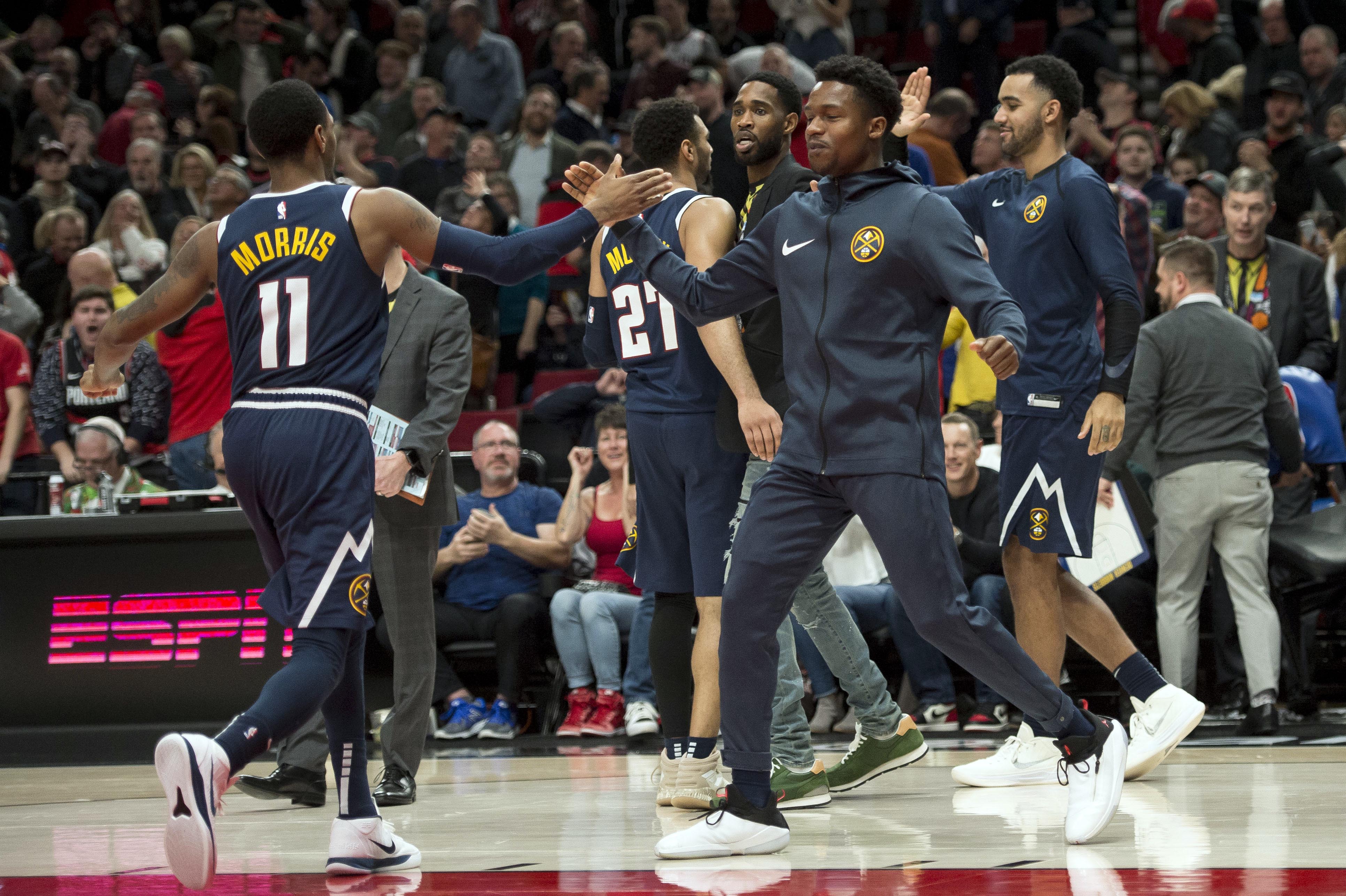 For the newest Denver Nuggets Daily Podcast, T.J. McBride dives into the Denver Nuggets 113-112 division road win over the Portland Trail Blazers. The Nuggets have now won five-straight games and are looking like one of the premier teams in the Western Conference.
The topics of the new Denver Nuggets Daily Podcast include Gary Harris' great game in his return from injury, Paul Millsap gaining power from his headband, Monte Morris doing whatever the Nuggets need from him in order to win, Nikola Jokic looking more and more like himself, Denver's five-game winning streak, as well as some answers to some twitter questions.
Click here — or listen below — and be sure to rate the podcast, use the comment feature to leave any feedback, and subscribe through iTunes.