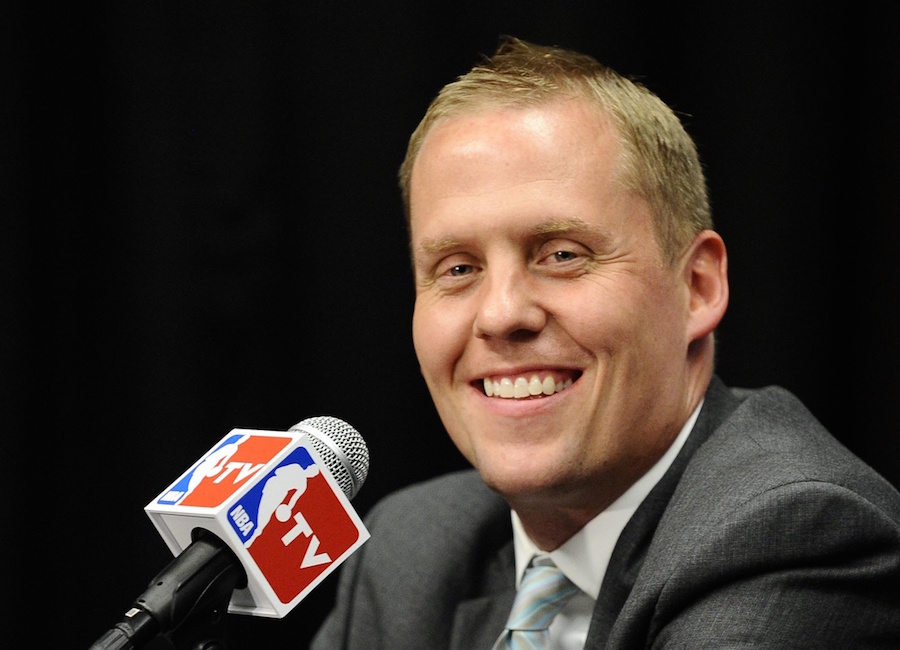 With the 2016 NBA Finals and the 2016 NBA Draft concluded, it is now time to turn our focus to what may happen once the clock strikes midnight on July 1st. As we know, July 1st is when players and teams are allowed to begin conversing in terms of free agency. Every maniacal trade created in the NBA trade machine is now possible and hope tends to flood each and every fan base this time of year. Consider it Christmas for the NBA junkie.
The Nuggets find themselves in a very interesting position this offseason. They will have loads of cap space, the ability to have up to three open roster spots without trading anyone, and young talent at every position. Do the Denver Nuggets make a big splash or bring in veteran NBA talent to help propel this current Nuggets team into the playoffs?
Without further ado here is the Denver Nuggets free agency primer:
Depth Chart:
PG: Emmanuel Mudiay, Jameer Nelson, Jamal Murray
SG: Gary Harris, Will Barton, Malik Beasley
SF: Danilo Gallinari, Wilson Chandler, JaKarr Sampson, Axel Toupane
PF: Kenneth Faried, Joffrey Lauvergne, Junacho Hernangomez*
*dependent on his Juancho plays overseas or with the Nuggets this coming season.
Free Agency Basics:
The Denver Nuggets will have upwards of 33.8 million in cap space this offseason and could offer any sized max contract to anyone they see fit. Reality is that it would be staggering if the Nuggets offered a max contract to anyone this offseason.
The Denver Nuggets currently have nine guaranteed contracts and three non-guaranteed contacts. The three current Denver Nuggets who are on non-guaranteed deals are Joffrey Lauvergne, JaKarr Sampson and Axel Toupane. If the Nuggets are in need of roster spots, then look for Toupane to be the first head on the chopping block, followed by Sampson and then Lauvergne.
The Nuggets have yet to sign their rookies, but once that has been completed, the Nuggets, if they do not cut or trade anyone and choose to not re-sign their own free agents, will have no open roster spots.
The Denver Nuggets also have three separate free agents this offseason. Darrell Arthur has made it clear that he wants to stay in Denver but is looking for longer term stability. Arthur opted out of his contract on June 22 and is looking to re-sign with the Nuggets.
D.J. Augustin is also a free agent this offseason. To put it plainly, it would be stunning to see Augustin back in a Nuggets jersey. With the recent drafting of Jamal Murray and Jameer Nelson still on the books, there does not seem to be much room for Augustin.
Mike Miller is another beast entirely. He wants to play more minutes but also enjoyed his time in Denver this past season. In terms of veteran leadership, there is no better player/coach to have on your team than Mike Miller. Not only was he huge in rebuilding the culture around the Nuggets, but he also was a large part of Mudiay's shot looking much better after accepting the role of Mudiay's de-facto shooting coach.
Some important dates to pencil in as well:
On 08/15/2016 Joffrey Lauvergne's contract will guarantee for $855,000.
On 10/31/2016 the Denver Nuggets will need to choose if they are to pick up the options of Emmanuel Mudiay, Gary Harris, and Jusuf Nurkic. Barring the extreme the Nuggets are fully expected to pick up all three team options.