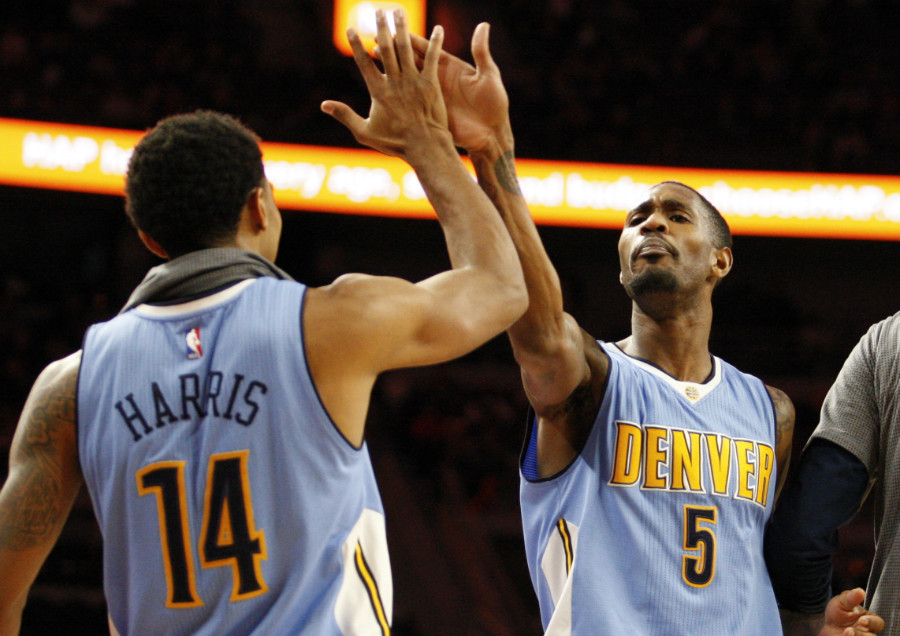 The Denver Nuggets are set to host the visiting Eastern Conference Boston Celtics in a Sunday matinee game.
The Celtics play a team oriented style of basketball with Isiah Thomas at the head of it all playing the point guard position. Guys like Thomas, Jae Crowder, Avery Bradley, and Marcus smart make the Celtics who they are.
Boston is a young team that will only get better as the years go by.
Boston is currently 32-24 on the year.  They are 7-3 in their last 10 and are 15-14 away from home this year.
The Nuggets and Celtics play a similar style of basketball, meaning a good challenge is in store for both squads.
Denver is fresh off a loss against Sacramento, a game in which they were dominated down low.  The Nuggets need to remain tough and physical down low if they want to notch a win Sunday.
The Nuggets are currently 22-33 on the year, and are 5-5 in their last 10. In addition to this they are 11-15 in their own arena.
Keys to victory:
Score 100 points: The Celtics only manage to average 105 points per game, meaning if the Nuggets can score 100 in the contest they will have a good shot at winning the ball game.  The Nuggets also have a winning record when they score 100 or more.
Solid defense: Sure scoring points is great, but at the end of the day if you give up more points than your team has, you lose.  The Nuggets need to lock down the perimeter and paint to limit second chance opportunities for Boston.
Win battles down low: The Nuggets got obliterated down low against the Kings Friday night. They have to remain tough in the trenches to win this game.
If the Nuggets manage to accomplish these keys and preform well for 48 minutes they have a good chance at beating the Celtics.
This is the second and final time the two teams will meet this season.  The Celtics won the first meeting 111-103.