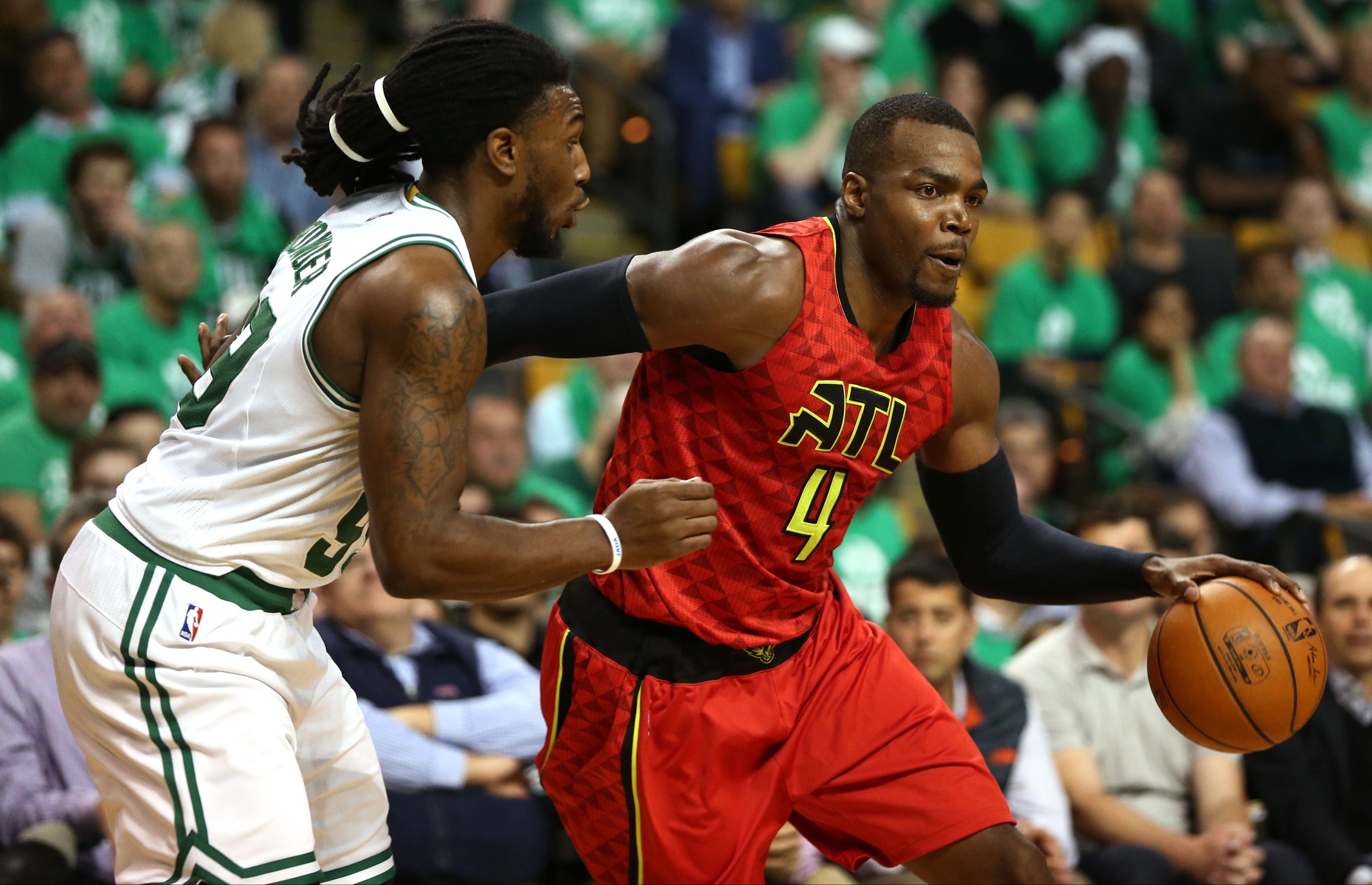 While all attention was on Kevin Durant and him joining the Golden State Warriors on this Fourth of July, ESPN's Zach Lowe dropped another bomb this afternoon, reporting that the Denver Nuggets had discussions with the Atlanta Hawks for All-Star power forward Paul Milsap around the NBA Draft.
"Presti doesn't want to trade Westbrook, but if he feels backed into a corner, he will chase young players and draft picks. The Phoenix Suns reportedly talked with the Atlanta Hawks about Paul Millsap, and they come armed with prospects galore, extra point guards and two future Miami picks. The Denver Nuggets had the Hawks biting on a package of picks and players, including Kenneth Faried, for Millsap, per several league sources, but it's unclear if Denver would chase Westbrook. Both teams have enough cap space left to renegotiate and extend Westbrook, though he may not have any interest in sticking around either place."
Obviously, the draft has come and gone, so the terms of the trade would have to change, but adding Millsap just makes sense. He is an experienced, 10-year veteran in the middle of his prime. By the numbers, he's great — 17.1 points, 9.0 rebounds and 3.3 assists a game last season — but that only tells part of the story; defensively, he can bring so much to the Denver Nuggets.
Adding Millsap to the Nuggets' young roster could turn Denver from a fringe playoff team to a real contender in the West — well, for as much as any team can with the Warriors in the the Western Conference.
Whether it comes to fruition or not, it's the type of talk that continues to prove that Tim Connelly is ready to make major moves.